Foundation Trainee Challenge: The Willmott Dixon Foundation Trainee Challenge gives a handful of our final year trainees the opportunity to lead a project from conception to completion.
Our management trainee from South London South East, Rikkie Letch's challenge was to restore Ryder House, part of the West Kent YMCA, and empower vulnerable people from the area to realise their career ambitions.
The West Kent YMCA plays a vital role in supporting individuals facing challenges such as homelessness, drug abuse or family breakdown. Currently, the house supports and accommodates 37 young people aged between 16 and 24. Without the support of Ryder House, they would be on the streets.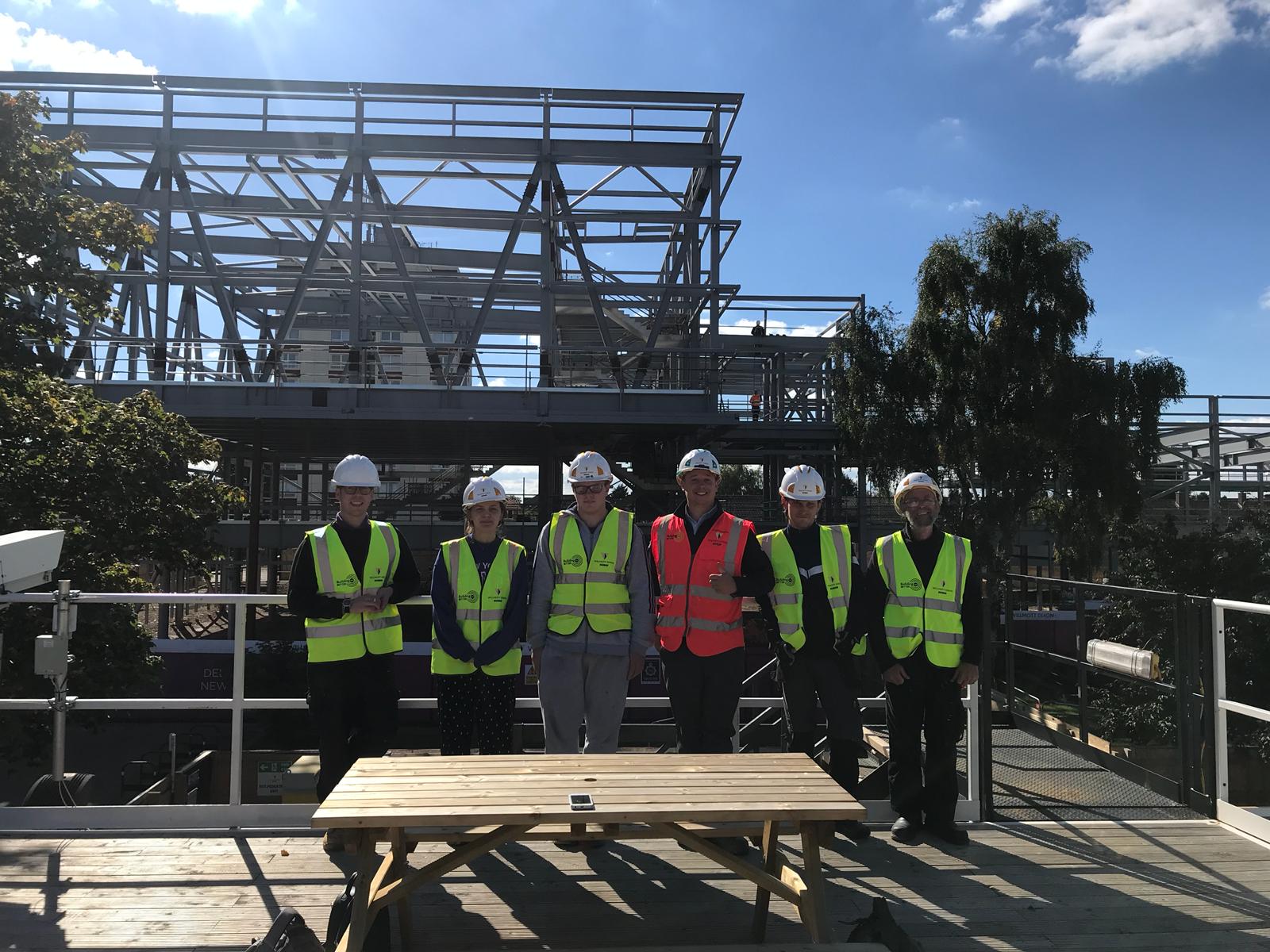 During Rikkie's project, seven young people supported by the Croydon-based 'Lives Not Knives' (LNK) charity, learned basic construction skills. And of these, five individuals decided to pursue a career in the sector as a result.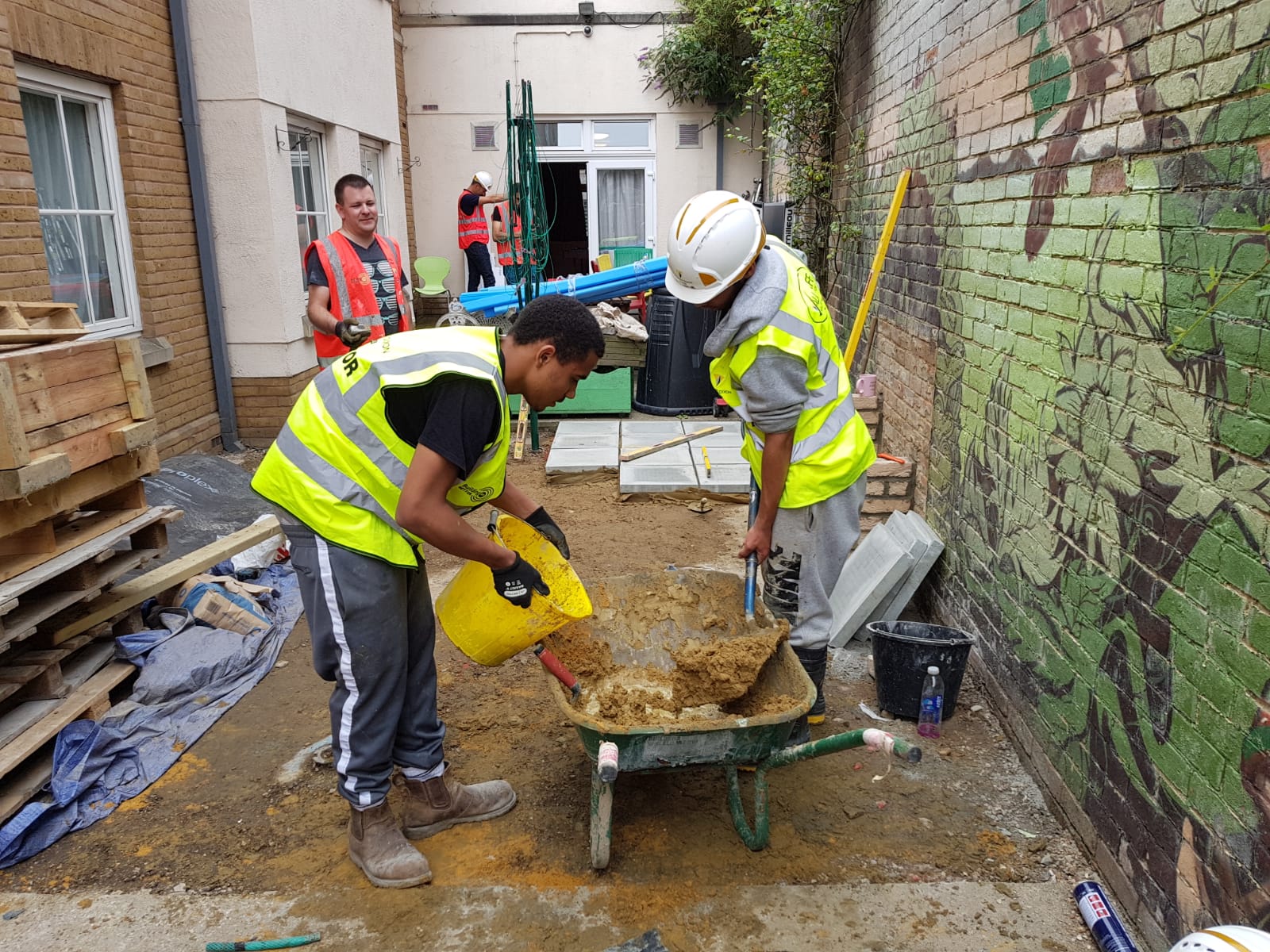 Over a three week period, the team - including beneficiaries from LNK - refurbished Ryder house. Hard hats on, the team redecorated 1,300m2 of internal walls and carried out a 'Ground Force' inspired revamp of the garden, refitting patios, upcycling pallets and building a new barbeque for residents.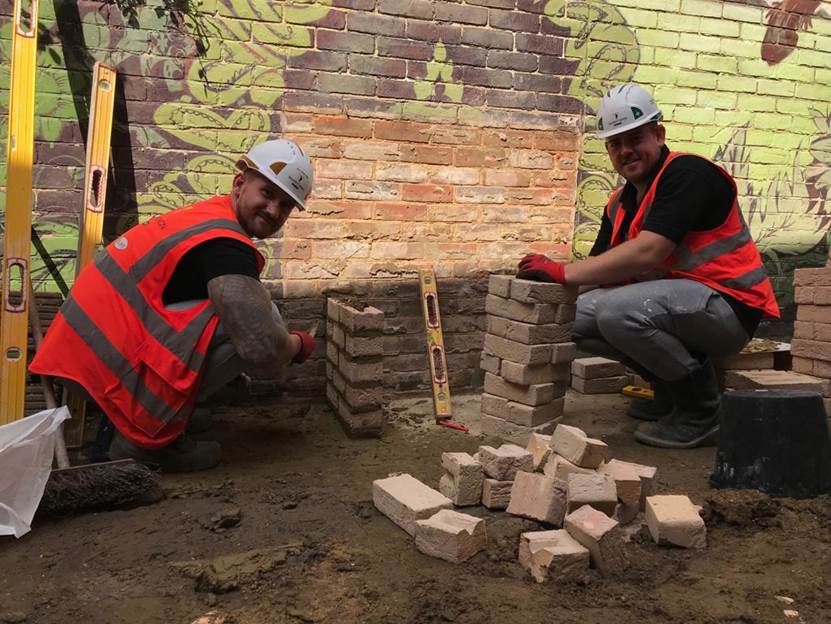 Rikkie's team also hosted a 'Careers in Construction' workshop with the Horizon Project, which helps young people aged 13-19 to gain skills and qualifications.
The final week of the project was dedicated to promoting mental wellbeing. To raise awareness, Rikkie invited award-winning comedian John Ryan to perform for the YMCA and volunteers, proving laughter is the best medicine.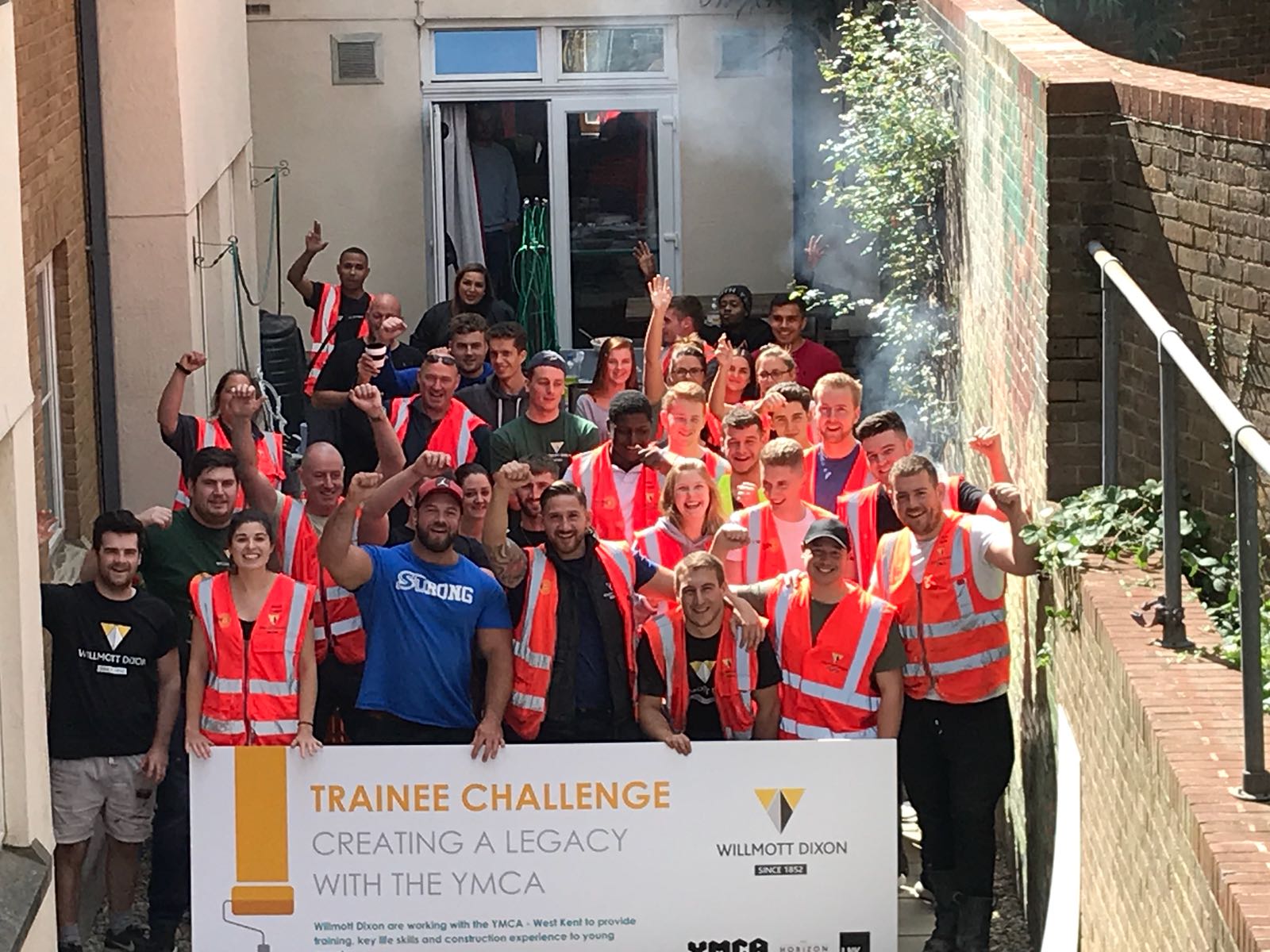 Andrea Butler, YMCA Housing Manager said:
"There were volunteers galore; a really great bunch, friendly, polite and respectful of where they were working. They all mucked in, there was no sitting around…[space] we were very impressed by how well the building was cleared up each afternoon before they left."
Rob March, Chief Executive, YMCA West Kent commented:
"When so many people only see stereotypes of young people forced into homelessness or excluded from education; it is a real morale-boost to all our staff and the young people when a group like yourselves commit to carrying out so much great work and support our work – showing that community matters and they matter."
Special thanks to our supply chain partners for assisting on this project:
Akzonobel, Onsite support, Bond Bryan Architects (Design consortium), Amber Scaffolding Limited, JP Dunn Construction, NHE, Pinden, Protec, Lee Brothers, Deep Contractors Limited, Speedy Hire, Express Drylining, Dale Studios, Tocha Contractors, Stanton (Design Consortium), Tonbridge Fencing.