Every year, each office elects a final-year management trainee to plan and deliver a community project, with just £500 seed money. Our trainees engage with local stakeholders and charity partners, galvanising our people and supply-chain partners to support.
Read more about what our trainee challenger Jordan achieved…
Jordan Wilding, our management trainee for Interiors, refurbished Grove Park Youth Club in Lewisham. He also organised a training programme to help prepare a group of young people not in education, employment or training (NEET), for the world of work – through a project to build a music studio in a local community centre.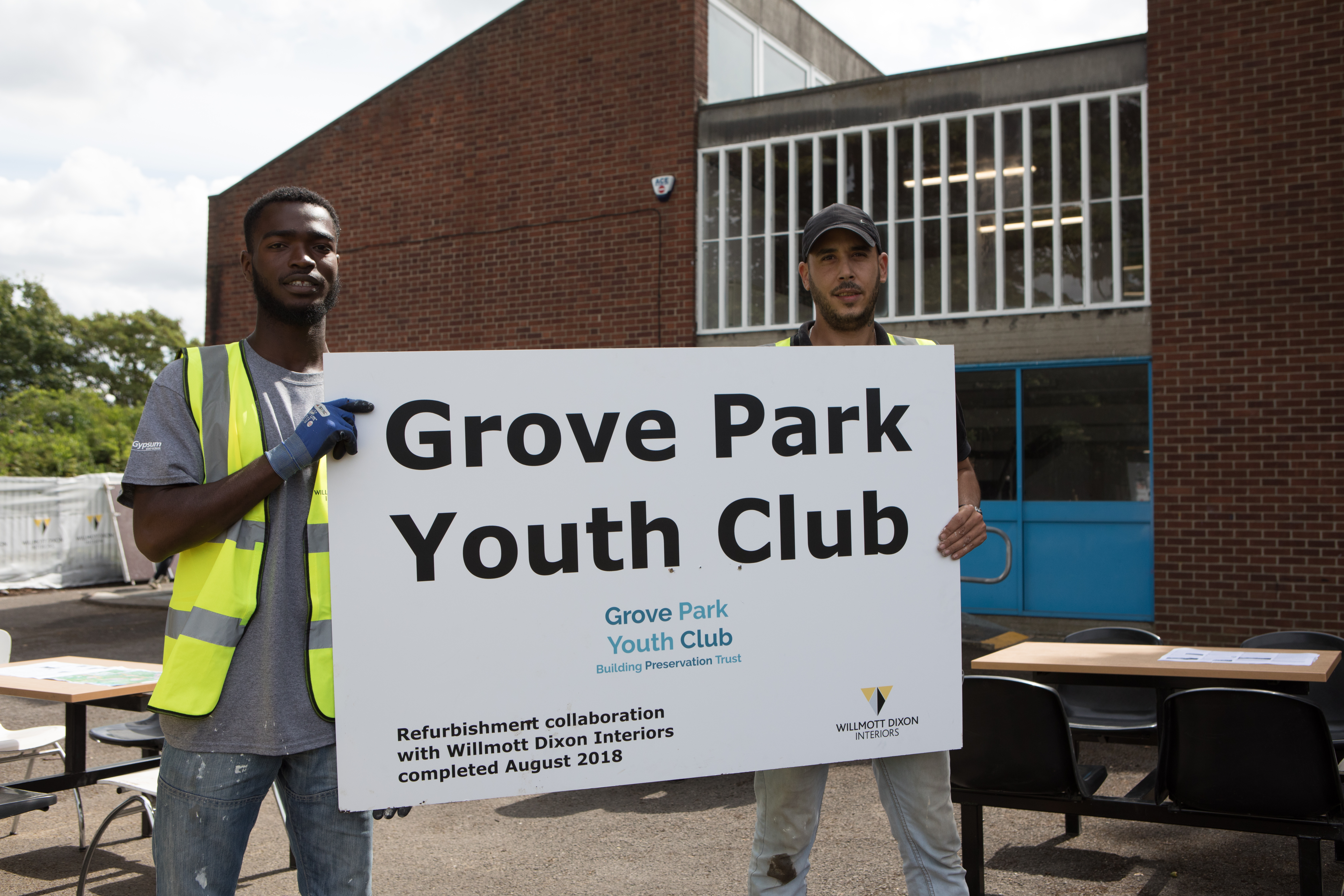 Since 2011, over 30 youth centres in London, including Grove Park have closed.
At the same time, the capital has witnessed a huge rise in knife crime - in the first 100 days of 2018 alone, 52 individuals were killed in the capital - many of which were stabbings involving victims as young as 13.
Many point to the loss of community facilities as a contributory factor to this rise in violence. Unfortunately, Grove Park Youth Club was one of those facilities shut down in 2013, following funding cuts. However, the community hasn't forgotten about the clubs' impact and have continued to campaign for its reopening.
To bolster the case, Jordan and the team fully refurbished the club's facilities: rewiring the building, installing a new kitchen, carpets and repairing its parquet flooring.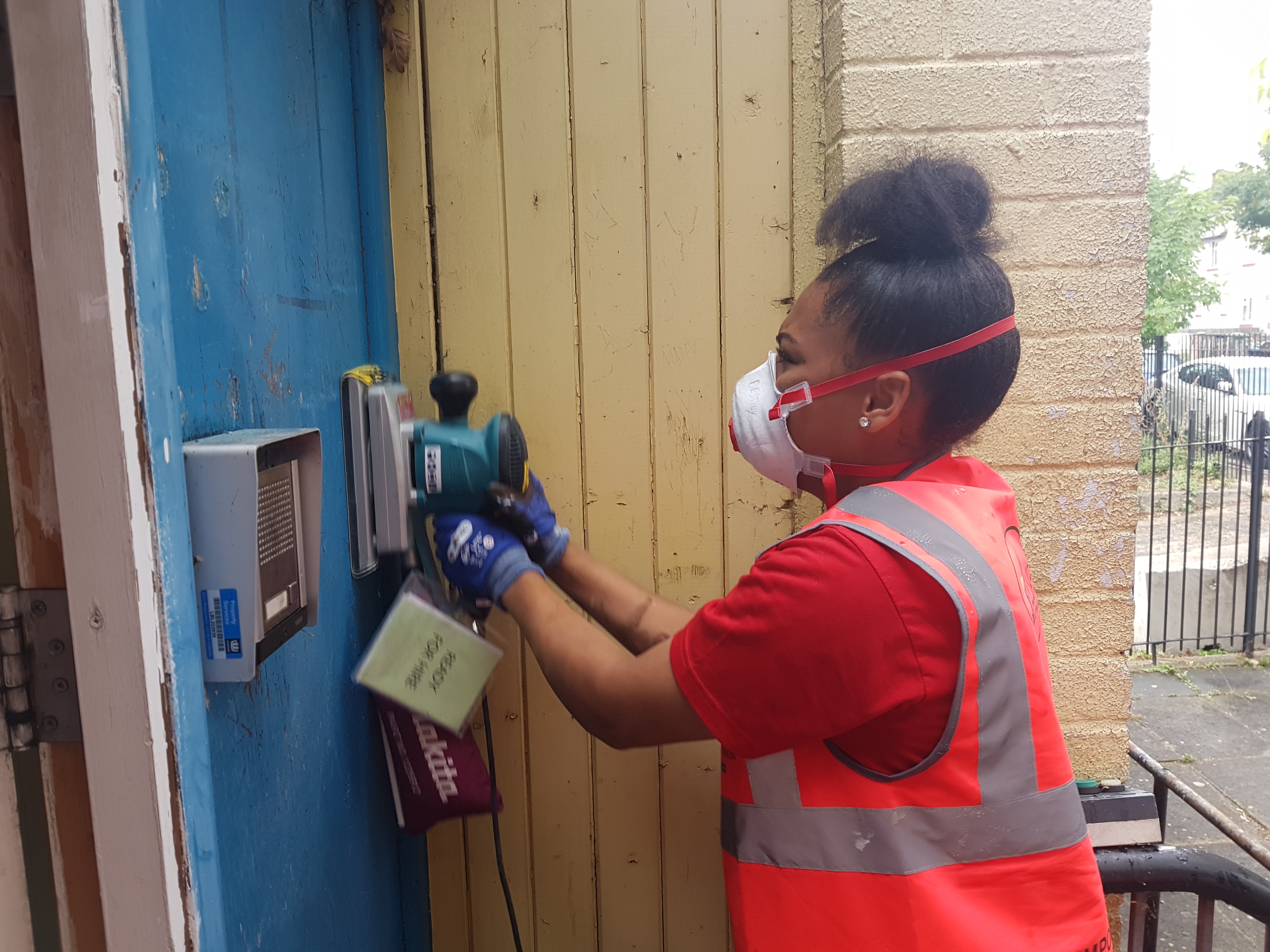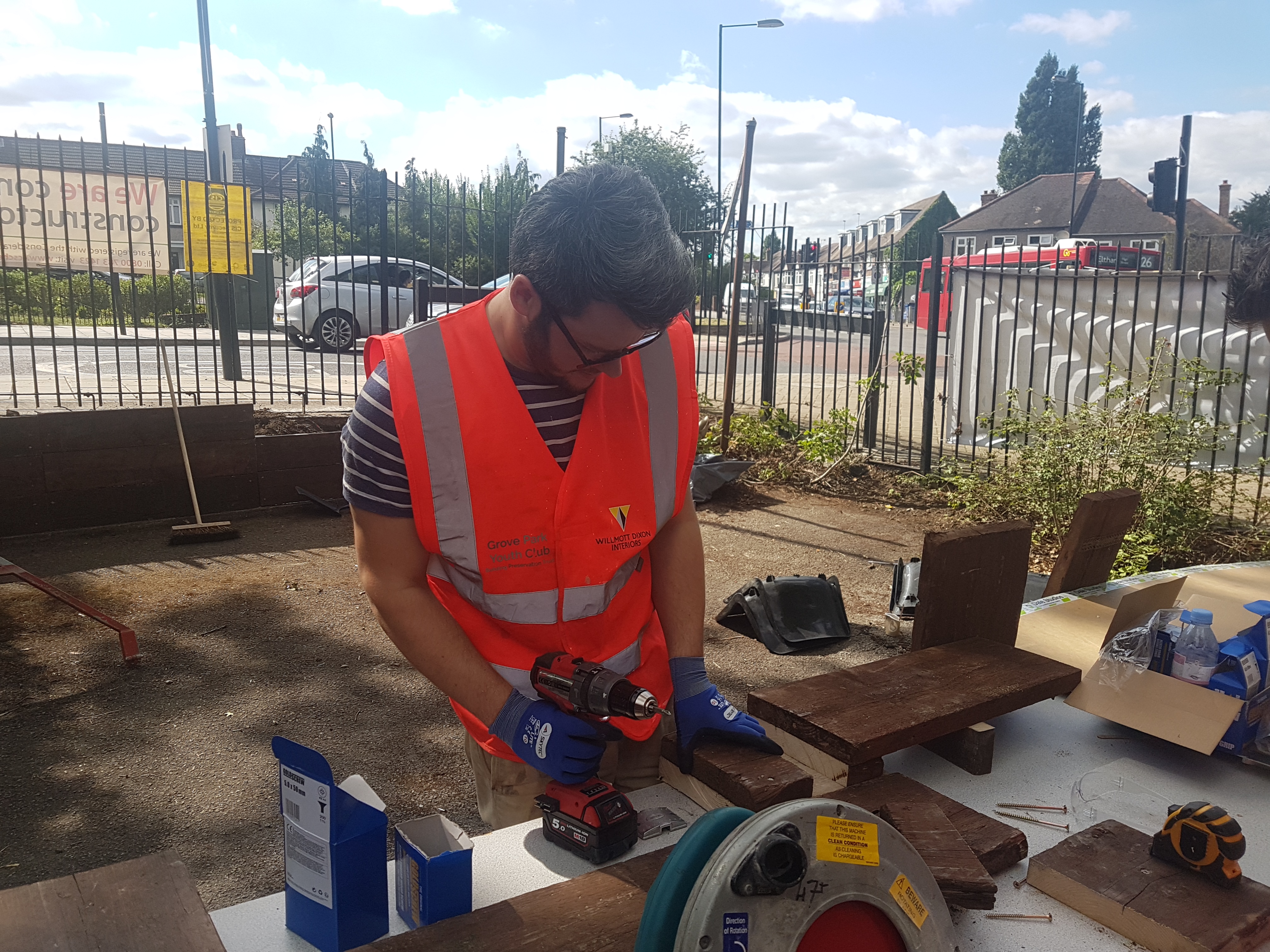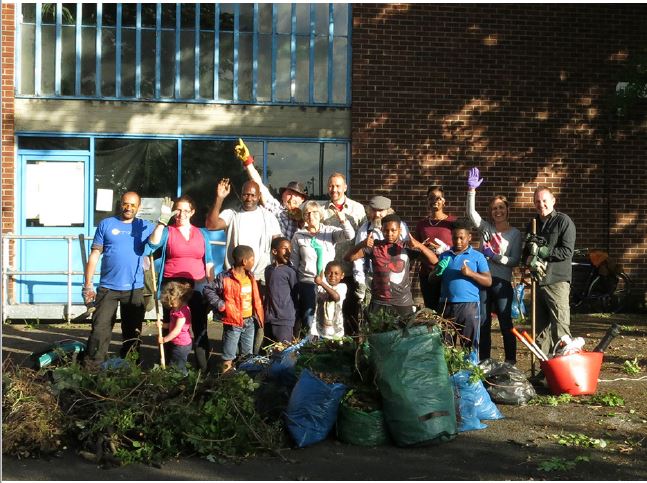 Alongside this, Jordan hosted an employability training programme, 'Empowering Lives', for a group of young residents not in education, employment or training. During the course, participants gained construction skills by contributing to the works on the club and by building a music studio in the Ringway Centre.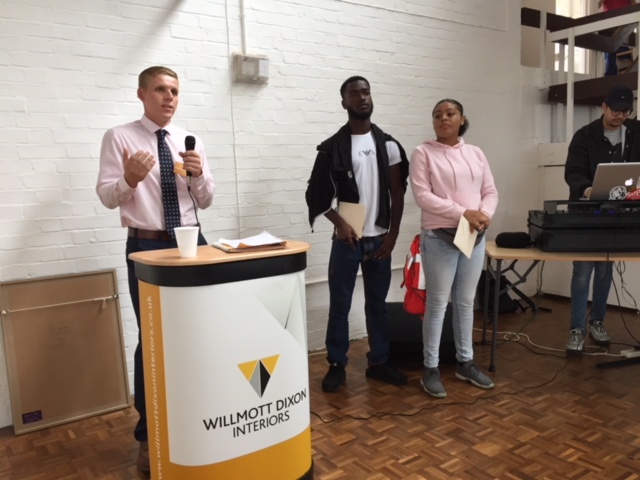 Robert Clayton, chairman, Grove Park Youth Club Building Preservation Trust said:
"Willmott Dixon Interiors have demonstrated a substantial faith and commitment to us and this, in turn, has galvanised some key supporters. [They've] transformed our fine building from one that was in desperate need of attention into a space we are proud to show off… bring[ing] back hope to young people and the wider community of this deprived part of London."
Harry Cockerill, management trainee, who assisted Jordan said:
"…the two weeks really made me feel part of something. Part of a team, part of a great business and most importantly part of a community."
Special thanks to our supply chain partners who helped with this project:
Aimbec, Craftwood, eBrit Services, Elliott, Holmes Technical Services, All Site Solutions, AVA Electrical, AVV Solutions, BMS, DMA Signs, McGinlet CEP, Mango Logistics, Selectaglaze, Classic Roofing, Elite Aluminium Systems, DeGroup, OnSite Support, Dale Studios, MRFS Group, Multitech Site Services, The Wimbledon Print Company, X Sign, Edge DBS, Fastrack Drylining, Frog Diamond Drilling, MR Scaffolding Services, Pier Contractors, Panthera, Floorform, Wallis Sheppard, Restore London, KPH Deconstruction, O'Neill & Brennan, RMF, MSK, LDC, MadiganGill, Protec, Falcon Green, Regal 2000, LJM Joinery, Express Drylining, Rose Building Services, Speedy, Stanford Scaffolding, Primetone Builders, QC Signs & Graphics, Graham Plumbers