During October half term, 44 students aged between 14-19 from schools across the country participated in our first Willmott Dixon Virtual Work Experience Programme.
Delivered in conjunction with Speakers for Schools, the programme is aimed at students who want to learn more about careers in management, improve their CV and employability skills and work with other participants on group projects. It is the first of our national Building Lives programmes that will enable to us to deliver our social value in a fully digital or traditional way, when things return to normal.
Our teams in the Midlands and in our London-based Interiors office were the first to deliver our Virtual Work Experience Programme. Hosted via Google Classroom, the week-long programmes ran from 10am – 1pm and saw students undertake a virtual construction site visit and work on a group project to build a school.
Despite the shift to a virtual environment, our programmes were over-subscribed by 52%, showing strong demand for educational and work experience activities during the pandemic.
We also received some great feedback from those who took part, with all students saying that their knowledge and understanding of the construction industry improved and 92% stated that they feel more prepared for work as a result of the programme.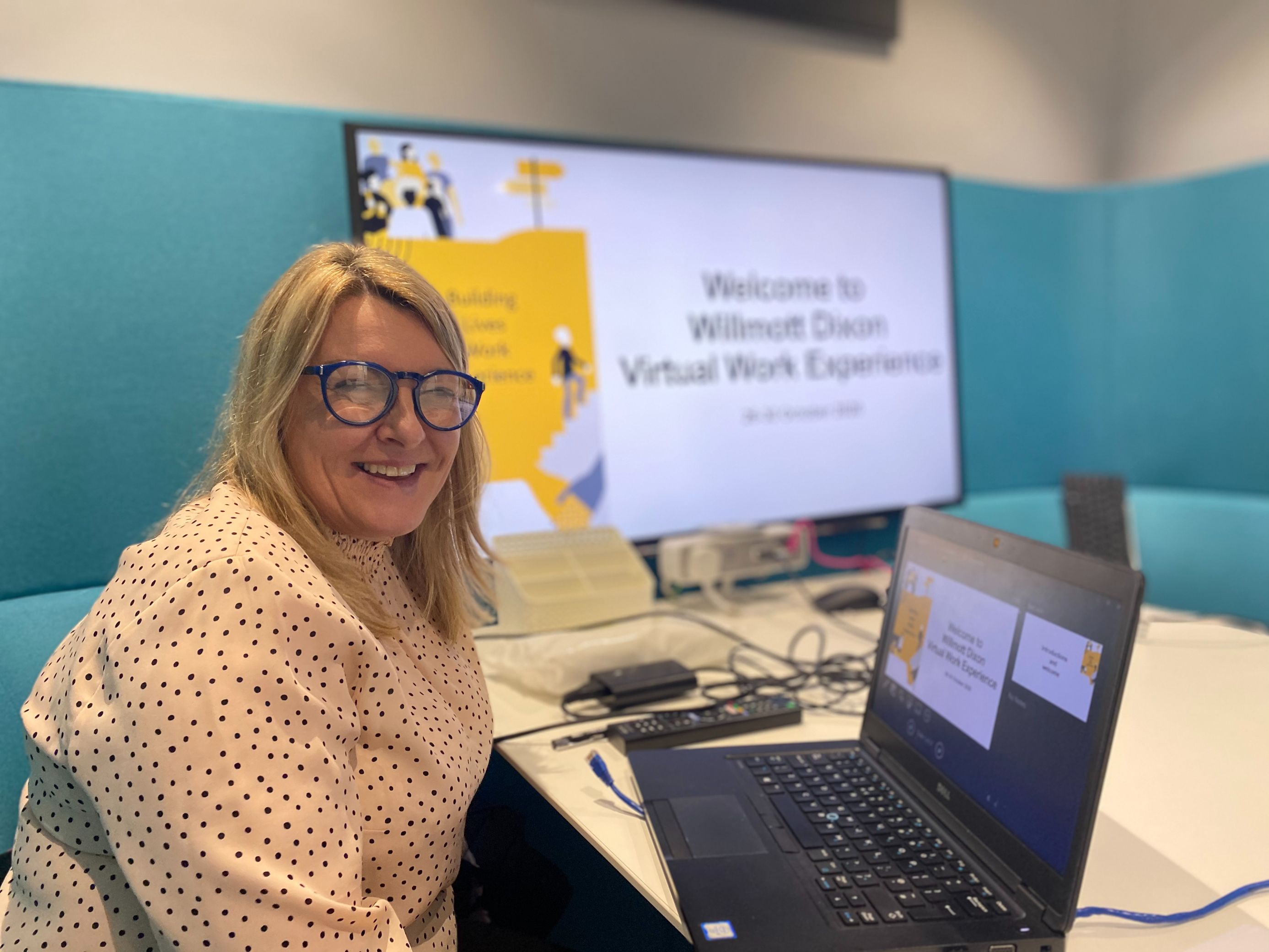 Marie Wilkes, senior community engagement manager from our Midlands team (pictured above), said: "Throughout the week, the students learnt about the construction industry and the job roles available to them once they leave school. We provided them with online training and interview sessions with experts from across the whole of our business, including bid writing, design, quantity surveying, estimating, construction management and digital technology.
"By combining virtual construction site visits with live exercises and group work, we aimed to give students a full understanding of how the construction industry works. Our team also offered employability skills workshops, advice, and CV writing sessions. At the end of the week, all students received an official certificate, and plans are in place to reconnect with the students in a few months to offer them the opportunity to visit one of our construction sites, once this can be completed in a Covid-secure manner."
Lamorna Byford, Director of Partnerships at Speakers for Schools said: "We've been thrilled to welcome Willmott Dixon into our community of over 220 leading employer partners and to be able to offer such a carefully considered and high impact experience to young people during a time when they may feel they are facing an uncertain future. This virtual placement demonstrates the commitment of Speakers for Schools and Willmott Dixon to widening access and opportunities within the industry and we look forward to running many more together in the coming months and years."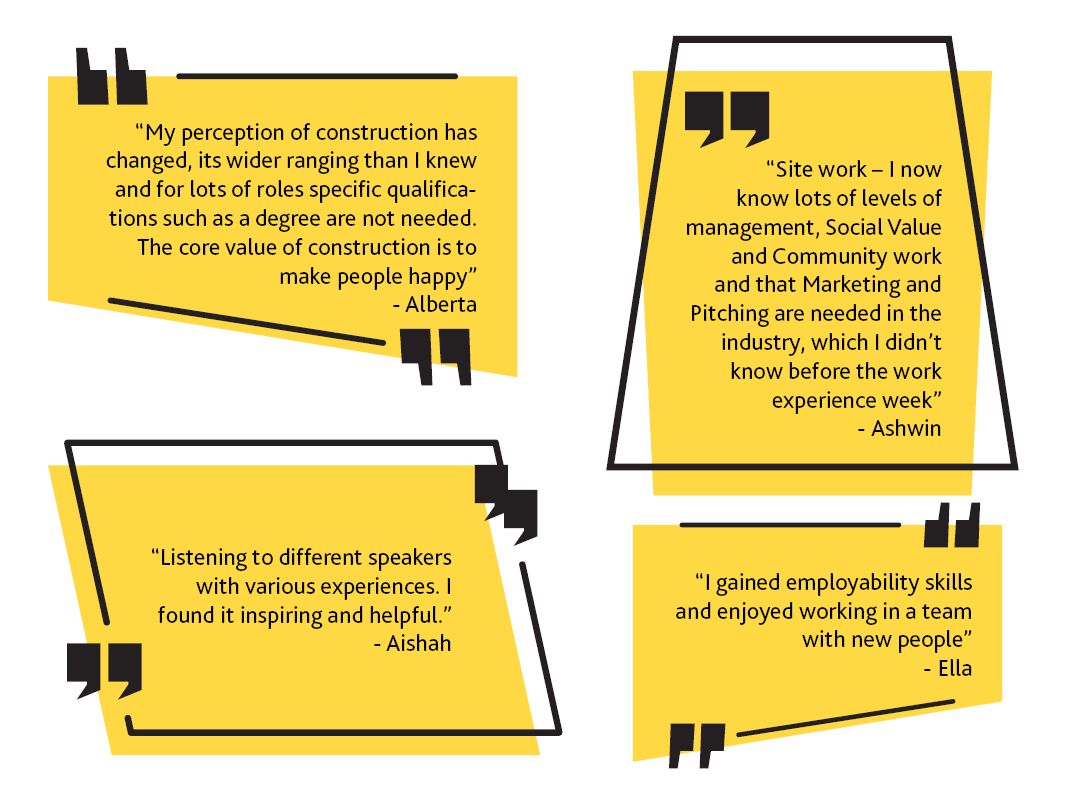 Caption: Feedback from students who took part.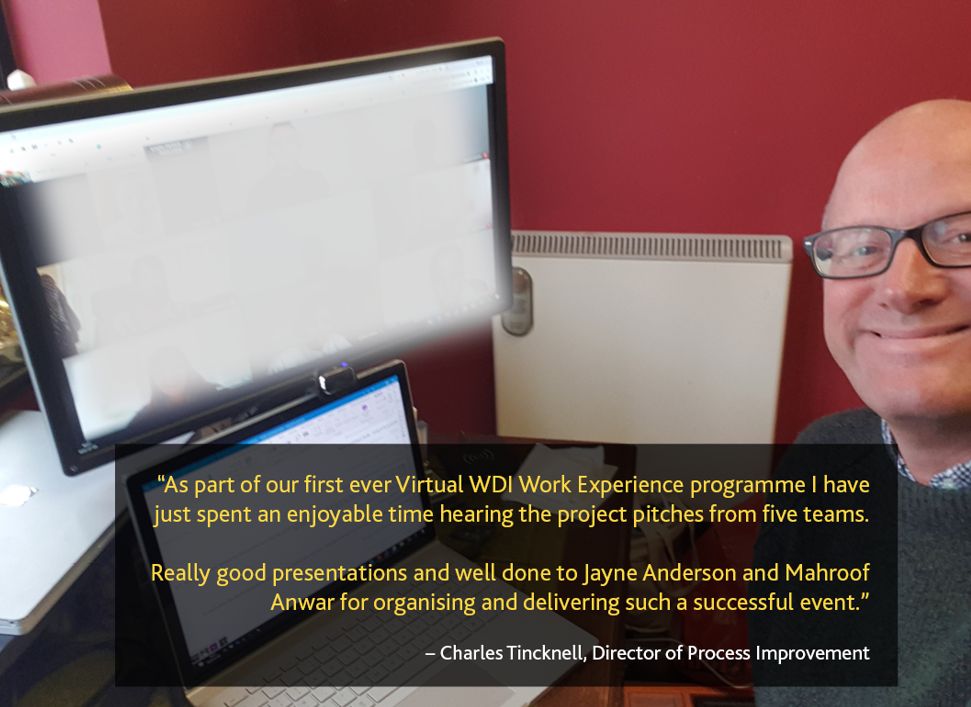 Caption: Interiors' Director, Charles Tincknell, was impressed with the students' hard work.