Development programmes are increasingly requiring a more innovative use of land and assets, with public and private collaboration key.
To help unlock opportunities and start building quickly, our Development Solutions team bring together the best in construction and development specialism under one roof, working on projects from inception through to post completion.
Unrivalled expertise and experience
Our Development Solutions team set out to unlock and retain value for you – our customer. The team operate a professional consultancy and a solution led service to our customers to realise and deliver a pipeline of development led opportunities.
Our services offered split into four sectors: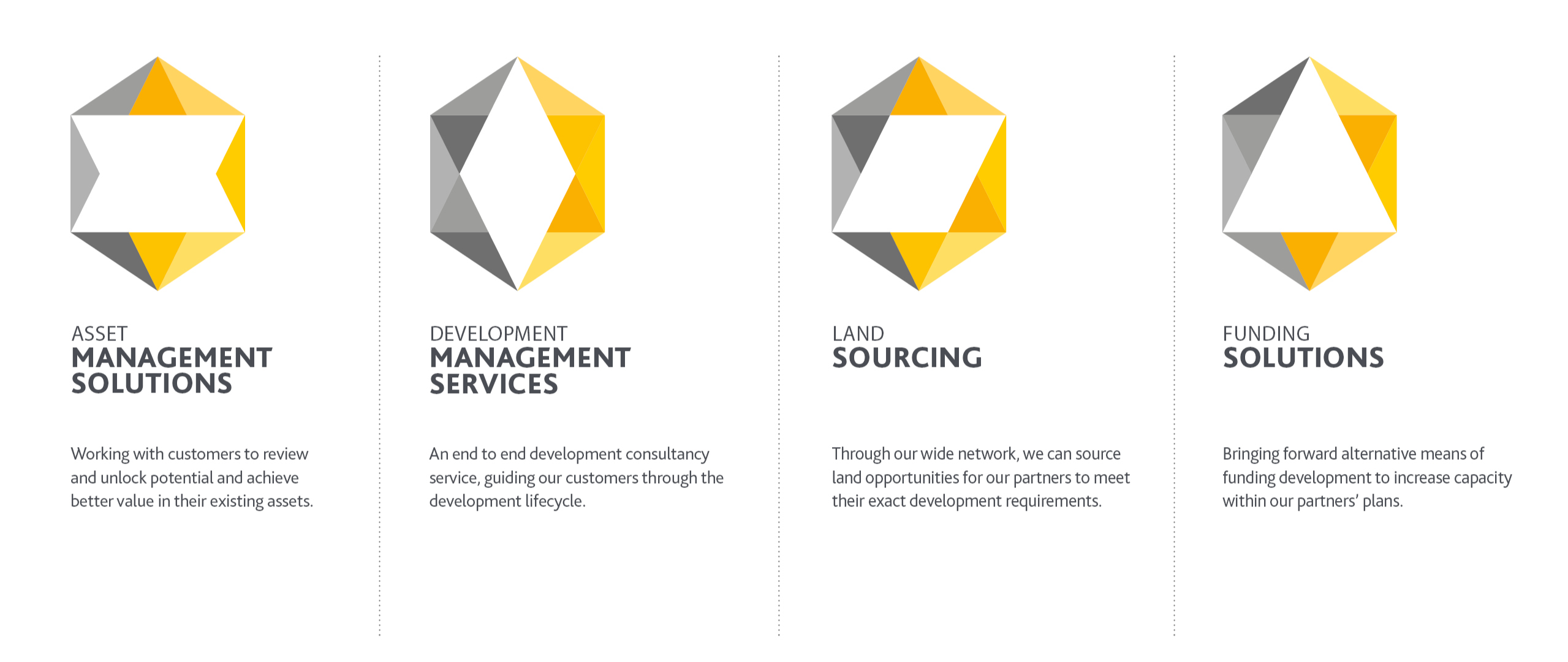 Asset Management Solutions
Working with our customers, we provide development resource and expertise to review existing assets, this could include:
Identifying strategic land parcels to sell to generate revenue to cross-subsidise an identified development.

Reviewing existing assets to develop more viable solutions.
Identifying strategic land to acquire to unlock better potential from existing assets.
Working under the LGA's One Public Estate programme to bring schemes and partners together.
Development Management Services
We can provide a full development service, to include design and build but also sales and marketing, commercial modelling and financial appraisal work. Some of our development management services include:
Scheme concept designs, house types and specifications

Market appraisal and viability analysis
Support with achieving planning permission
A sales and marketing strategy
Financial modelling
Management of plot sales
Customer care for completed units
Establish estate management regime
Create and manage project governance regime
Land Sourcing
Through our wide ranging public sector partnerships and extensive wider network, we can source land opportunities for our partners to meet their exact development requirements.
Funding Solutions
We work with partners to identify funding requirements on projects and identify a suitable partner with whom we can work to provide a funding offer or solution. Such options could include:
Cross subsidy models

Grant funding solutions
Alternative funding models
Fast OJEU compliant procurement routes
Through our positions on the Scape National Major Works, Scape Venture, Pagabo Developer Led Framework, Procurement Hub and Homes England DPP3 frameworks, we are able to engage through a fast, prequalified and OJEU compliant contracting mechanism.
Find out more about the frameworks we operate on here.