Company lines up another top expert following former No 10 housing adviser appointment
Willmott Dixon is employing the renowned health and safety campaigner Dylan Skelhorn as ambassador for its All Safe initiative to bring his hard-hitting message to all company construction projects.
Dylan was a solid fuel heating engineer in 2011 when he fell 33 feet from a chimney stack, which collapsed owing to age, after not being given adequate fall protection equipment by his then employer. Dylan was left 40 per cent disabled after snapping his pelvis on both sides, and decided to devote his life to promoting safe working environments by setting up a charity, Safety Up, to spread his important safety message across the UK.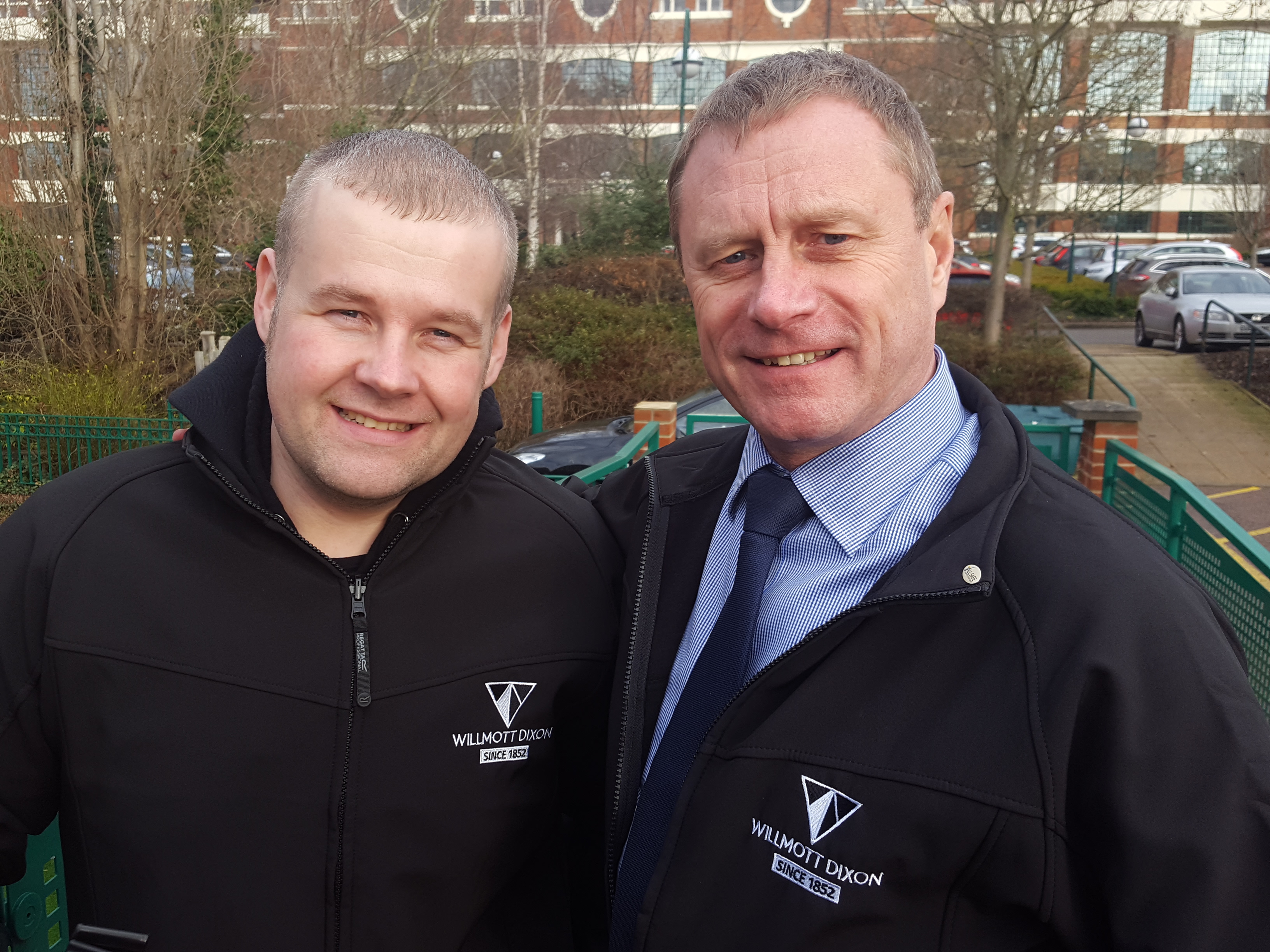 Dylan with Mark French, Willmott Dixon's head of health, safety and environment
After giving motivational talks about his experience to several Willmott Dixon projects, the company's head of health, safety and environment, Mark French, decided Dylan would be the ideal person to become ambassador for the company's All Safe programme.

Mark explains:
"Dylan has a powerful and emotive message that really hits home to people working on construction sites, making them think twice about everything they do that could have a safety consequence. He is the right champion to promote the All Safe campaign across all our sites and I'm delighted he has accepted what is a unique position in the industry."
All Safe is a Willmott Dixon initiative to ingrain a culture in people at all sites and offices that any accident can be prevented, everyone has a zero tolerance of unsafe behaviour and they have responsibility to take action to ensure the wellbeing of all colleagues. Employees in a position of safety leadership must reinforce safe behaviours among colleagues while organisations working for Willmott Dixon must also commit to adopting the All Safe culture and programme.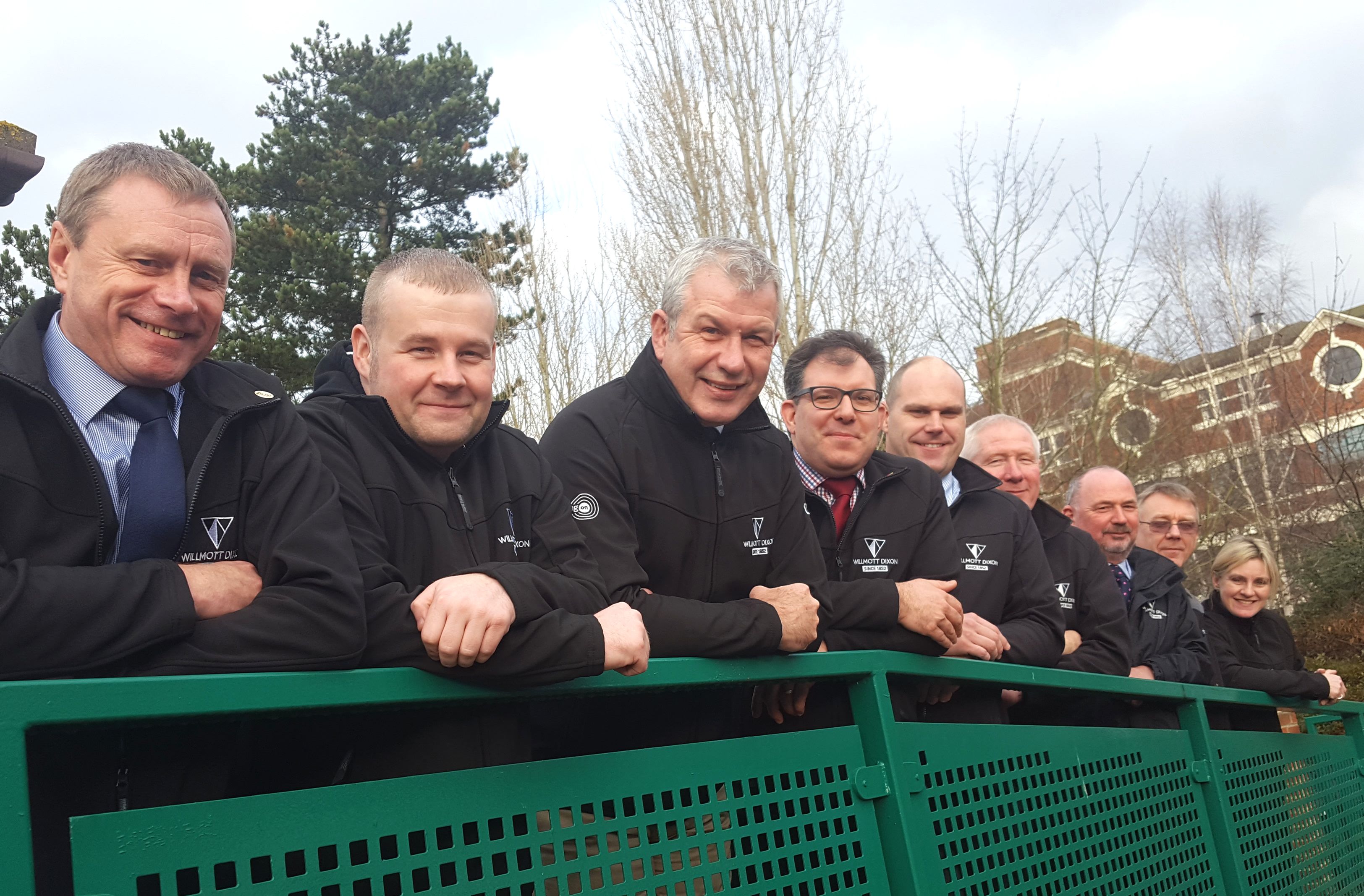 Mark and Dyan with Willmott Dixon's elite team of health and safety inspectors
Dylan's appointment comes as the company reported a near 50 per cent drop in its accident frequency rate (AFR), from 0.23 in 2015 to 0.13 in 2016. He will build on this by visiting each one of the company's over 80 projects to tell his story and challenge everyone's behaviour to ensure they don't compromise on safe working practices irrespective of deadlines or pressures they are working under.

Dylan says, "By telling people of my own experience, which is a harsh reminder that unfortunately incidents still happen today in construction, it puts a spotlight on people's own behaviour and how just simply actions can prevent a similar accident that I suffered. You can't afford to cut corners or turn a blind eye because you think it's not your responsibility, safe sites are everyone's responsibility and I'm delighted to be reinforcing this message as Willmott Dixon's first ever All Safe ambassador."