Part of strategy to showcase the very best of construction to help attract the next generation of people to choose a career in industry
Willmott Dixon is again showcasing the very best of the construction industry to the general public by winning a third of the available national awards that recognise the most considerate and best presented sites.
The company's projects in Rotherham and Lambeth won two of the six 'Most Considerate Site 2019' awards handed out by the Considerate Constructors Scheme in various project size category bands. These are handed to sites who demonstrate the very best standards in the UK and Ireland against the Scheme's Code of Considerate Practice which monitors how considerate projects are towards their local community, environment and workforce.
Willmott Dixon's University Centre Rotherham project, delivered through the YORbuild framework, and Woodmansterne Secondary School, through the Southern Construction Framework, took top spot in their categories of £5m-£10m and £10m-£50m respectively.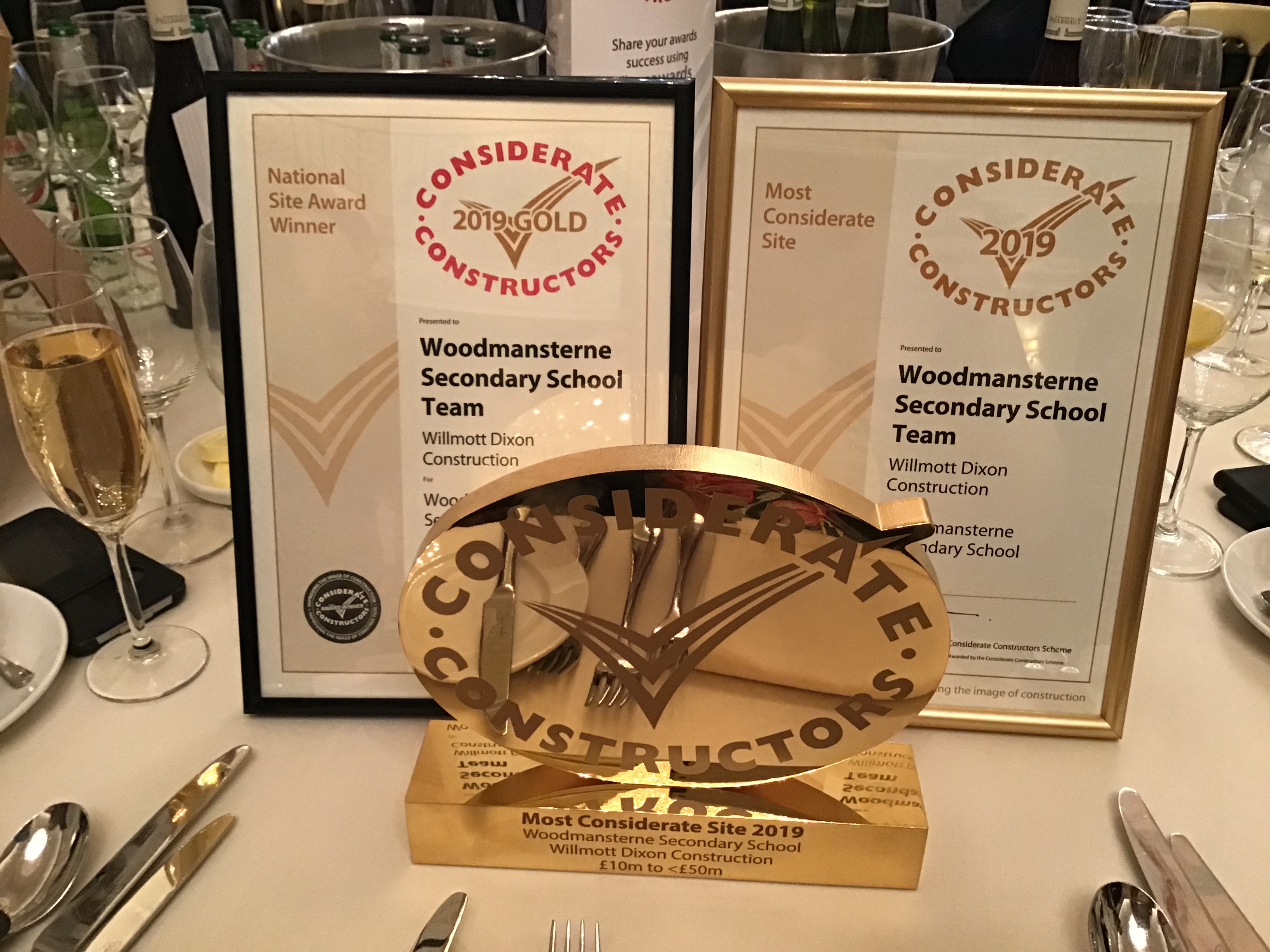 It follows the company achieving 4th place in the Sunday Times Top 100 Best Companies to work for list as part of its strategy to showcase the very best of construction in order to help attract the next generation of people to choose a career in the industry.
This is important as the CITB's recent Construction Skills Network report predicted approximately 168,500 construction jobs will be created in the UK over the next five years.
Willmott Dixon is a big supporter of the Considerate Constructors Scheme's positive impact on construction's reputation in the community. Earlier this year the company became the first major contractor to encourage its top-tier supply chain partners to also register with the Considerate Constructors Scheme – a move intended to ensure its supply partners also achieve the highest standards of considerate construction.
This year's Considerate Constructors Scheme awards were for registered sites that completed in 2018, and saw 764 projects win gold, silver or bronze from a total of over 6700 eligible sites. Not only did Willmott Dixon win two of the Most Considerate Site awards, its projects won one Most Considerate Site Runner Up Award, 11 Golds, 13 Silver and 25 Bronze awards overall.
Rick Willmott, group chief executive said "Each award recognises our projects contribution to improving the image of construction. It is great to be recognised and there is a bigger message here in showcasing the positive work our industry carries out in their local communities, a real force for supporting the wellbeing of society."
Willmott Dixon is well known for its social value work and in 2018 was awarded a Queen's Award for Enterprise in the category of Promoting Opportunity.