Company using its Sports Hub project for University of Warwick to attract next generation to have a career in construction
Willmott Dixon is helping lay the foundations that will attract the next generation of people to the construction industry by offering on-site work experience to hundreds of young people at its University of Warwick project.
Ben Hadley briefing Nottingham Trent University students before their site tour
Through a team headed by construction manager Nick Preedy, who has seen his own career grow substantially after joining Willmott Dixon as a management trainee ten years ago, the contractor is providing young people from across the Midlands with the opportunity to experience the day-to-day activities of delivering the University of Warwick's Sports Hub, which will create one of the best sports facilities at a UK university.
Nick said: "This is such an exciting and rewarding industry to work in, but we always have to keep an eye on attracting the next generation of people so we don't have a skills shortage. That's why we like to give young people a taste of the many varied opportunities in our industry as investing in young people is really important to Willmott Dixon. We want to inspire a new generation to join the industry and what better place than one of the region's biggest projects."
Since starting on site at the University of Warwick in the summer, already a huge number of young people have had the opportunity to visit or work alongside the team.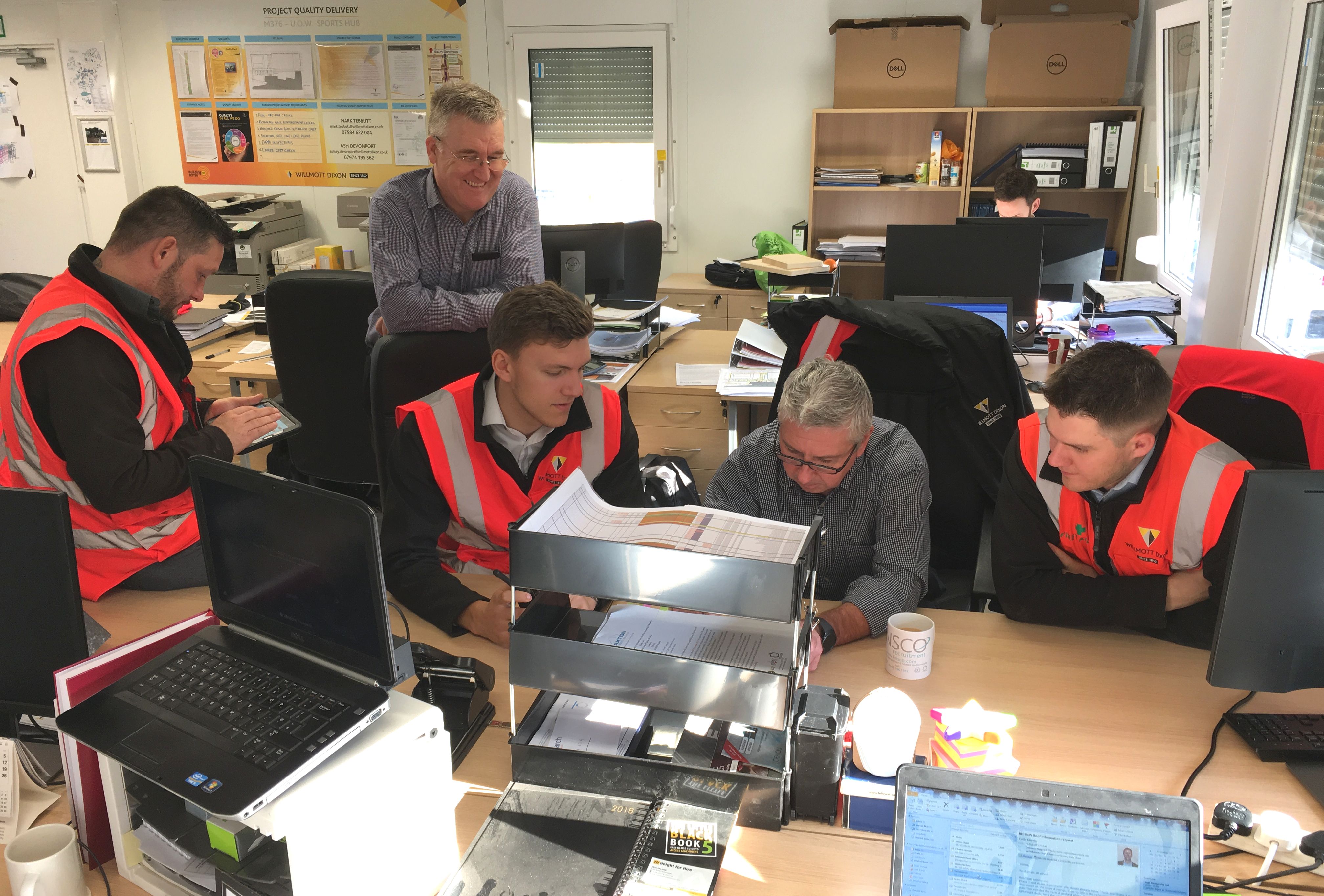 Nick continues: "Our site team here is relatively young so it is brilliant to be able to give something back and inspire young people to undertake a career in construction when they leave school or university. Not only that, but our experienced team members are able to act as mentors and provide insight gained throughout their own careers in the construction industry. It is great to be able to provide young people visiting the site with such a broad range of experiences."
300 already visited
Willmott Dixon has been working at the University of Warwick since July and has already welcomed nearly 300 young people to the site through its work experience and site tour programme. The contractor has also been supporting The Prince's Trust 'Get Into Construction' scheme in the Midlands and participants have spent time onsite with Nick Preedy and his team.
The contractor has also continued its longstanding relationship with Nottingham Trent University (NTU) by enabling people studying construction the opportunity to use the project as part of their degree.
'Brilliant opportunity'
Building manager Ben Hadley has first-hand experience of Willmott Dixon's commitment to developing skills in young people, having been inspired himself as part of his degree five years ago. He said: "During my studies I was given a tour of a site that Willmott Dixon was working on and was recruited onto their management trainee programme in 2013 and have been here ever since.
"Being given the opportunity to see for myself how a major construction site is run was brilliant – it brings the industry to life and highlights just how much there is going on throughout a major project. I'm really pleased to be working with the young people visiting us at the University of Warwick and being able to share my experience with them."
Willmott Dixon has welcomed students from the University of Warwick's civil engineering department, Etone College, WMG Academy Trust