Following Wolves Civic, Bristol Beacon and Riverside House, the Globe in Stockton brings to over £100m the value of contracts secured this year to renew iconic property.
Willmott Dixon is adding to its track-record for breathing new life into Grade II listed heritage buildings with the £26.75 million project to restore the Globe Theatre in Stockton-on-Tees.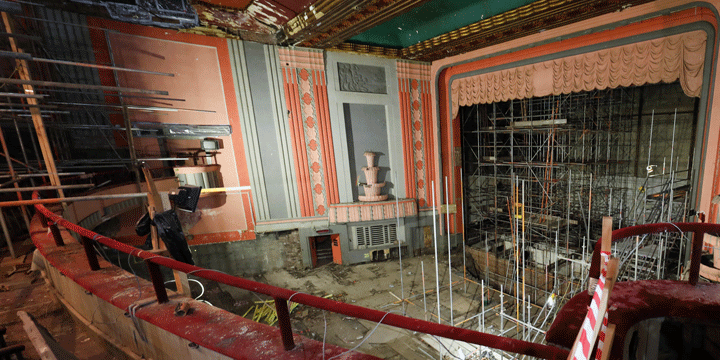 Originally built in 1935, the Art Deco Globe played host to iconic acts like Buddy Holly, The Beatles and the Rolling Stones but closed in 1997 after a period as a bingo hall. It will now be updated to provide a modern 3,000 plus capacity live music and comedy venue expected to generate £18 million a year in visitor spend for the town.
Procured through Major Works England and Northern Ireland, a part of the Scape National Construction framework, Willmott Dixon was appointed by Stockton-on-Tees Borough Council to restore the local landmark after the council received a £4.5m grant through the National Lottery Heritage Fund's Heritage Enterprise Scheme. The project follows Willmott Dixon's refurbishment of nearby Darlington's Hippodrome in 2017 as well as its recent appointment to renew the iconic Civic Halls in Wolverhampton as well as the popular Bristol Beacon concert venue.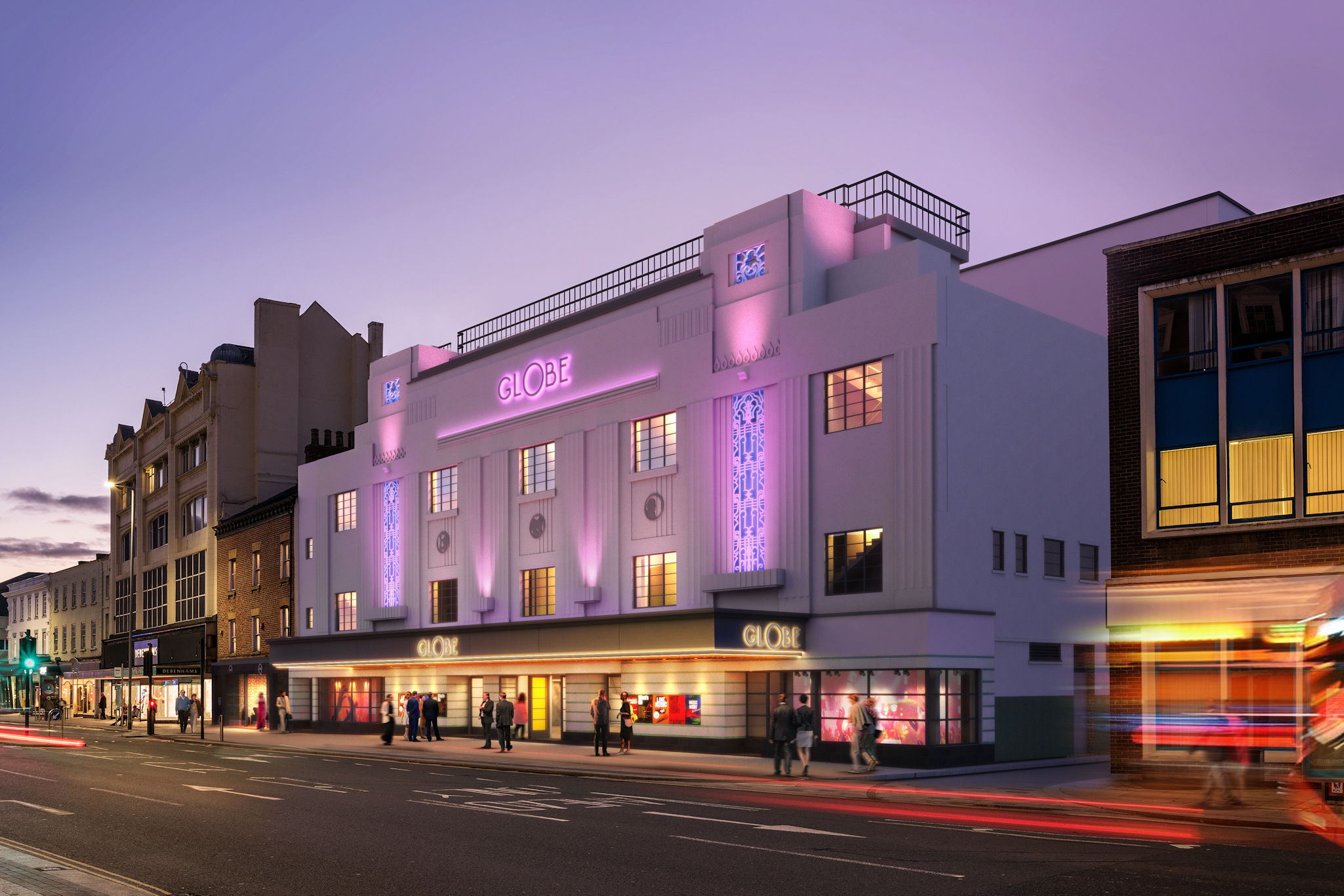 In addition to transforming the much-loved theatre, which will be operated by the Ambassador Theatre Group for 25 years following completion, Willmott Dixon is also renovating the neighbouring 153 High Street building, a former bridal wear shop, which will provide box office and café bar facilities for the Globe as well as operating as a standalone venue with a small performance area. These are key elements in supporting the Tees Valley Combined Authority's ambition for the sub-region to be named City of Culture 2025.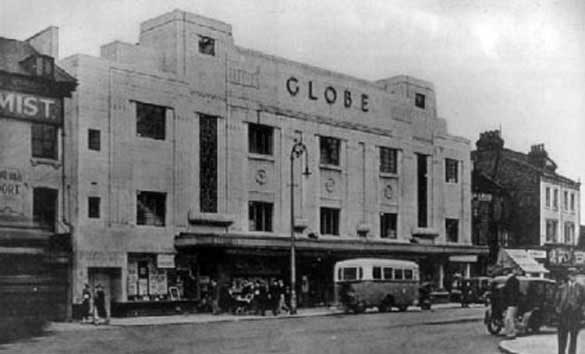 The Globe in it's heyday
Willmott Dixon will bring to Stockton its experience of restoring a swathe of high-profile heritage buildings. Alongside work to update Bristol Beacon, the Civic Halls and Darlington's Hippodrome, the company recently transformed Alexandra Palace's East Wing, refurbished Bolton Albert Halls and updated the Commonwealth Institute in Kensington to create a new home for the Design Museum. It is also currently refurbishing the Old Admiralty Building and National Gallery in London, plus the Box in Plymouth.
Willmott Dixon's previous experience restoring Art Deco venues includes rejuvenating the Dagenham Civic Centre as the new London campus for Coventry University and restoring and refurbishing 1930s built Leicester City Hall for Leicester City Council.
At the Globe, the scope of Willmott Dixon's role includes detailed work to improve the audience experience and ensure it is fit to meet the demands of today's music and comedy acts. A key aspect will be to preserve its landmark Art Deco heritage and care is being taken to remove and store historic parts of the building such as windows at the front and internal doors.
Mouldings have been taken of the ornate ceiling details so that new profiles can be cast as part of the restoration.
Councillor Nigel Cooke, Stockton Council Cabinet Member for Regeneration and Housing, said: "The Globe will be the biggest live entertainment venue between Newcastle and Leeds and will pull an estimated £18million into the local economy every single year. We're ambitious for the borough. If you want to achieve big things you've got to deliver big projects. There's so much public love for the Globe and this is a once in a generation project to bring it back."
Anthony Dillon, managing director of Willmott Dixon in the North:
"It is fantastic to be working on the restoration of the Globe Theatre, breathing new life into a really iconic building for the community. We look forward to seeing it become a cultural hub once again for future generations to enjoy."
Mark Robinson, Scape Group chief executive, commented "I am absolutely thrilled to see the council bringing an historic building like the Globe, back to its' former glory."
Mark continued, "Willmott Dixon have a wealth of experience in restoring heritage buildings and importantly, through our framework, the local population will benefit in a variety of ways, ranging from community engagement initiatives, local business involvement in the project as well as being able to enjoy a high quality music venue that's fit for the future.