Willmott Dixon's work to train and develop people across Rotherham and South Yorkshire with new skills has received the highest accolade at a prestigious awards event.
The company's Rotherham branch, which delivers repairs and maintenance to 10,500 homes for Rotherham Metropolitan Borough Council, won the Training category at the Celebrating Construction in South Yorkshire Awards in Sheffield.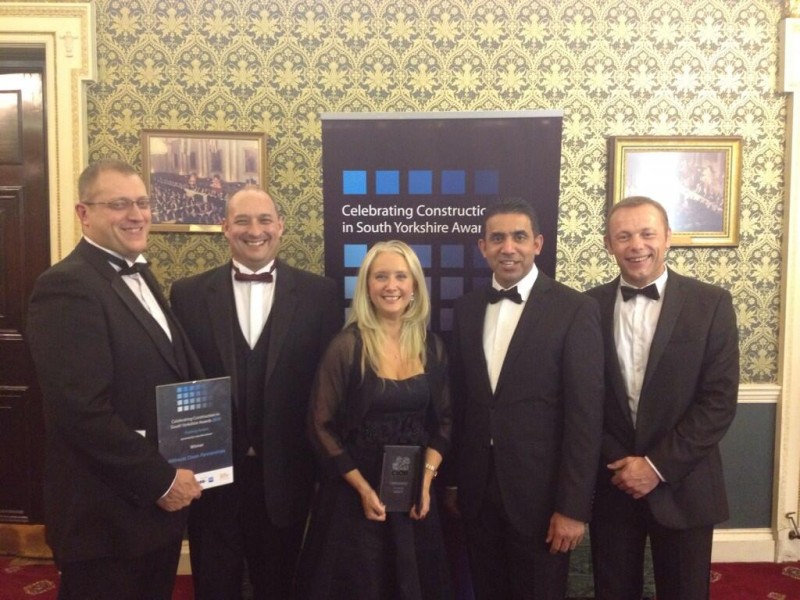 The Celebrating Construction in South Yorkshire Awards highlight the contribution to the county of the region's construction industry, supply chain including developers, designers, builders and end-users.
To win its award, Willmott Dixon Partnerships successfully demonstrated an involvement in all aspects of training, such as employee development, craft apprenticeships, community driven initiatives, work experience and liaison with education establishments. The branch also impressed the judges through their collaborative work with local organisations such as Jobcentre Plus, AD-PRO and Rotherham College of Art and Technology, to help increase employment opportunities and training throughout Rotherham.
Willmott Dixon Partnerships works with Rotherham Metropolitan Borough Council to deliver a repairs and maintenance service to Wentworth South, Wentworth Valley, Rother Valley West and Rother Valley South. It also provide gas servicing borough wide to 21,000 properties.
Willmott Dixon's Regional Customer and Community Manager, Leigh Garbutt, said: "We are extremely proud to receive recognition for our training initiatives in Rotherham that make a real difference to the life chances of so many people. Guided by our Transforming Communities approach, our team in Rotherham have worked very closely with local organisations to target the issue of high unemployment and offer training to help secure long term jobs. We position ourselves at the heart of the communities that we operate."