Willmott Dixon's specialist London commercial building team has secured another project in the heart of the capital.
In a further sign of London's buoyant office market, Willmott Dixon's commercial team has been chosen by Helical Bar for a £12 million contract to refurbish the 1960s Maple House on 37-45 City Road to create 70,000 square foot of CAT A accommodation close to Old Street's Silicon Roundabout, which attracts some of the world's leading companies for developing new technology.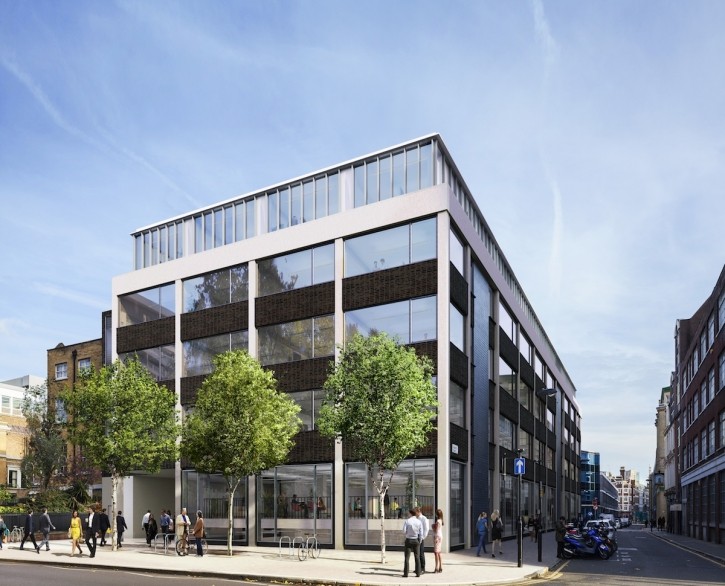 The work includes extending the north elevation and adding a 4th storey to create a more prominent frontage on City Road when complete in Summer 2015.
The project follows similar work in London by Willmott Dixon which included the re-construction of an office behind an existing façade in Giltspur Street, Farringdon, for City & Guilds. It is just part of the growing amount of commercial work in London that covers both new build and fit-out which Willmott Dixon's experienced commercial team are now undertaking.
Chris Tredget, managing director for Willmott Dixon in north London, explains, "Property owners like Helical Bar are investing in creating the high grade office environments that tenants require in London and are turning to our specialist knowledge and experience to deliver them. Building in London requires a high level of expertise for the unique conditions of working on tight sites with limited access to structurally challenging buildings; and we have a team of experts that can deliver to these exacting conditions.
"This latest contract is a further sign that London is attracting new companies to set up their headquarters, especially in sectors like technology, as it has the talent pool, connectivity and working premises they need. We are delighted that our skill-sets are creating the office environments that will help these companies, and the economy generally, to thrive."
Willmott Dixon current workload in London include commercial projects worth £149 million, a further £27 million of interior fit-out work, plus well over £100 million of residential projects.