5% of our people now trained as Mental Health First Aiders
17% of our people have more than 10 years' service
We spent £3m on learning and development – that's around £1.5k per employee
We came 14th in the Sunday Times Best 100 Companies to work for list and won the 'Giving Something Back award
89% of our people are proud to work for Willmott Dixon
We were 'Best Main Contractor to Work For' at the Construction Enquirer awards – for the second year running
But our industry faces a significant skills gap. Generation Y – those currently aged between 20 and 35 – will represent half the workforce by 2020. We want to attract the brightest and best of these. We must ensure that those already working for us feel safe, contented and challenged. And we need to make our teams more diverse so that our people are more representative of the communities they serve.
This section looks at what we did in 2017 to address these areas.
We're a Sunday Times Best Company to Work for

In 2017 we came 14th in the Sunday Times Best 100 Companies to work for list, and were awarded 3 stars. This is their top accolade, only achieved by companies thought to be "extraordinary". This translates to us being placed 14th on the Times Best 100 companies to work for list in 2017. We were also awarded a special 'Giving Something Back award for difference we make in local communities.
Supporting young people into the industry
Our industry needs more skilled people, so we are playing our part in developing the construction workers of the future.
To encourage young people to consider a career within the construction industry we are increasing the number of work experience placements we provide and we are attending more careers fairs and events at educational establishments. Our trainees have produced video blogs of their experiences at Willmott Dixon, which we have posted on social media. These attracted over 14,000 views in 2017.
Our management trainee programme is a key way in which we are supporting young people into the industry. Young people can enter the programme with or without a degree.
We aim to train up our management trainees as STEM or Construction Ambassadors. 152 of our people are Construction Ambassadors and 12 are trained as STEM Ambassadors.
Management trainees and apprentices employed
| | | | | | | |
| --- | --- | --- | --- | --- | --- | --- |
| | 2012 | 2013 | 2014 | 2015 | 2016 | 2017 |
| Management trainees | 87 | 100 | 99 | 123 | 119 | 134 |
| Directly employed apprentices | 7 | 17 | 13 | 5 | 3 | 8 |
Members of the 5% Club
In 2015 we joined the 5% Club. As members of the club, we pledged that by 2020 at least 5% of our workforce will be in formalised apprentice, sponsored student or graduate development schemes. At the end of 2017, 7% of our employees fulfilled those criteria.
Being an employer of choice
Happy people are more efficient and productive, and play an important role as ambassadors for our company. So we measure our people's levels of engagement with the business annually, through our staff survey, and with regular pulse checks in between. Our 2017 employee engagement score was 79/100. This is a world-class score – but we continue to strive for ways of ensuring we remain an employer of choice. All feedback from our survey is analysed and comments suggesting possible improvements are incorporated into forward plans.
Annual 'Your Say' Staff Survey employee engagement score (weighted score out of 100)
| | | | | | |
| --- | --- | --- | --- | --- | --- |
| 2012 | 2013 | 2014 | 2015 | 2016 | 2017 |
| 74 | 75 | 77 | 79 | 80 | 79 |
Both our Construction and Interiors businesses hold the Gold Investors In People accreditation.
Personal development of all employees
Continuous learning is critical to the success of our business, and we continue to lead the industry in the amount we invest in the development of our people. The £3.1m we spent in 2017 represents over £1,500 per employee.
Total amount spent on employee learning and development
| | | | | | |
| --- | --- | --- | --- | --- | --- |
| 2012 | 2013 | 2014 | 2015 | 2016 | 2017 |
| £1.1m | £1m | £1.5m | £1.8m | £2.5m | £3.1m |
In 2017 we introduced My Learning, a new learning management system, which enables our people to take ownership of their development and access the training they need directly. My Learning has helped our people take a more holistic approach to their regular meetings with their line managers, where they are prompted to reflect on work challenges and their own personal wellbeing.
Inspiring our people
2017 saw us roll out more training to our people on a range of sustainability topics, including Selling Sustainability, Designing out Waste, Tackling the Performance Gap, and Biodiversity. At our 2017 Superpowers for Sustainability Leaders conference we brought together our sustainability teams and representatives from across the business, to share best practice and celebrate successes.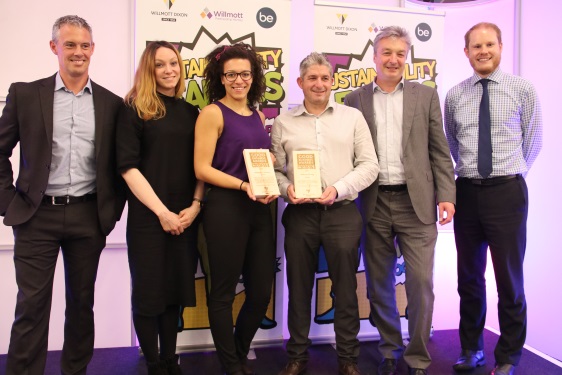 Above: The Willmott Dixon Good Business Awards, presented at our annual sustainability conference, celebrated our people's successes.
Gender balance and diversity
While we have always worked hard to ensure that we are a company where people are given the opportunity to succeed – whoever they are and regardless of their background – Willmott Dixon, like the industry in general, has a gender imbalance.
Gender diversity/ethnicity
2013
2014
2015
2016
2017
% female employees
21.2%
22.2%
21.7%
22.8%
24.3%
% workforce from minority
ethnic backgrounds
6.6%
6.9%
7.1%
6.9%
7.0%
In 2017, in line with Government's requirements, we published our gender pay gap. This shows the difference in the average hourly earnings between our men and women, regardless of the job they do. Our gender pay gap is high, because we have so many more men working for us than women, especially at senior levels.
Willmott Dixon Group gender pay gap
Compared with men, women are paid:
Mean (average)
Median (mid-point)
Hourly rate of pay
29.31% lower
36.77% lower
Bonus
61.50% lower
33.19% lower
Addressing our gender imbalance is a big priority for us. In 2017 we publicly announced our ambition that our business should comprise 50% women by 2030. And in order to achieve this we have a comprehensive programme of work in place.
During 2016/17 we conducted a series of workshops with men and women from across our business, and their feedback has helped shape our comprehensive gender diversity strategy. As a result of these discussions, we've been challenging assumptions about the way we work, trialling agile working practices in some of our offices and sites.
We've been advertising jobs on sites that women are likely to visit. We've been inspiring the next generation, through talks and workshops in schools, to consider careers in construction. And we've set targets for our management trainee intake (our future leaders). In 2017 our target was 33% female. We achieved 38%. We are aiming for 40% in 2018 and 50% beyond.
In 2017 we became a headline partner for Construction News' campaign 'Inspire Me', which aims to improve gender diversity in the construction industry.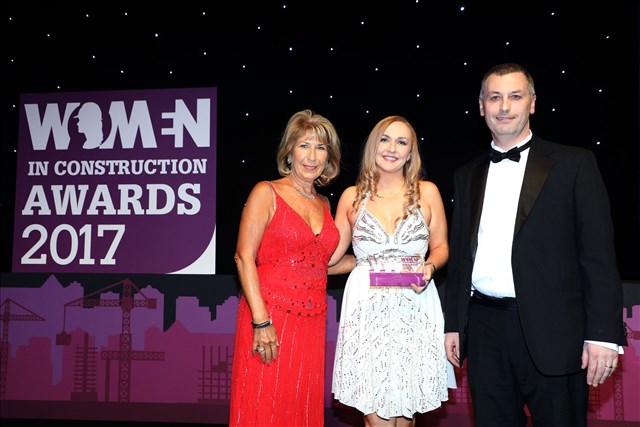 Above: Two of our people were recognised at the 2017 Women in Construction Awards – director of Re-Thinking, Julia Barrett, won the Green Leadership award, and assistant project manager, Sarah Mills, won the Rising Star award.
Based on the work we started in 2016, we're already starting to see some improvements in our gender balance.
We are a Disability Confident Employer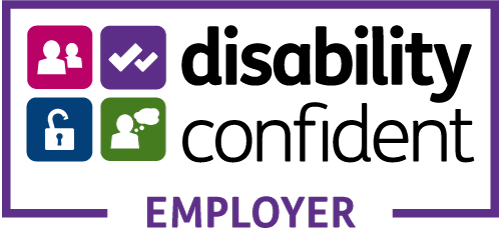 Following our completion of a disability self-assessment, we are now an approved Disability Confident employer, and are able to use the badge on our communications. The Disability Confident logo replaces the 'two ticks' logo that we used to display.
We continue to be a member of the Business Disability Forum.
RICS inclusive employer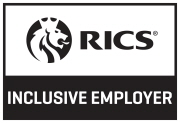 We have signed up to the RICS inclusive employer scheme. This means that we have committed to drive behaviour change, and to look carefully at our employment practices, to ensure that we place inclusivity at the heart of what we do.
Health and safety
Safeguarding the health, safety and welfare of our employees, those who work with us and anyone affected by our works, is always a top priority. Our core belief is that no one should suffer from ill health or an accident at work.
In 2017 we continued our work to promote a culture where everyone is prepared to speak up and challenge unsafe practices. In 2017, our accident frequency rates went up slightly, but our overall trend is downwards. The statistics below include sub-contractors as well as those directly employed by Willmott Dixon.
| | | |
| --- | --- | --- |
| | Fatal | Accident frequency rates* |
| 2014 | 0 | 0.17 |
| 2015 | 0 | 0.19 |
| 2016 | 0 | 0.08 |
| 2017 | 0 | 0.11 |
*number of reportable accidents per 100,000 hours worked.
In 2017 we launched a new and innovative campaign to improve mental health on our sites. All Safe Minds aims to combat the stigma associated with mental illness – particularly among men – and encourages our people, and those we work with, to seek help if they are experiencing mental health issues such as stress or depression.
We also employed the health and safety campaigner Dylan Skelhorn as an All Safe ambassador. Throughout 2017, Dylan has been giving talks to our people across the country, bringing his hard-hitting message to all our construction projects, urging people to challenge any action that could potentially be unsafe.