Every community is different. We work closely with our customers and other local stakeholders to identify local needs and priorities, and then develop bespoke plans for each of our construction projects which encompass all aspects of sustainability; social, environmental, and economic.
By working with key stakeholders, including our customers, supply chain partners, social enterprises, charities and other organisations, we can achieve more than we can on our own. This spirit of collaboration is at the heart of the way we do business.
Our approach to social value ensures that in addition to delivering a brilliant building for our customers, we are also leaving a lasting legacy in their communities.
See what we achieved last year in our 2021 impact poster.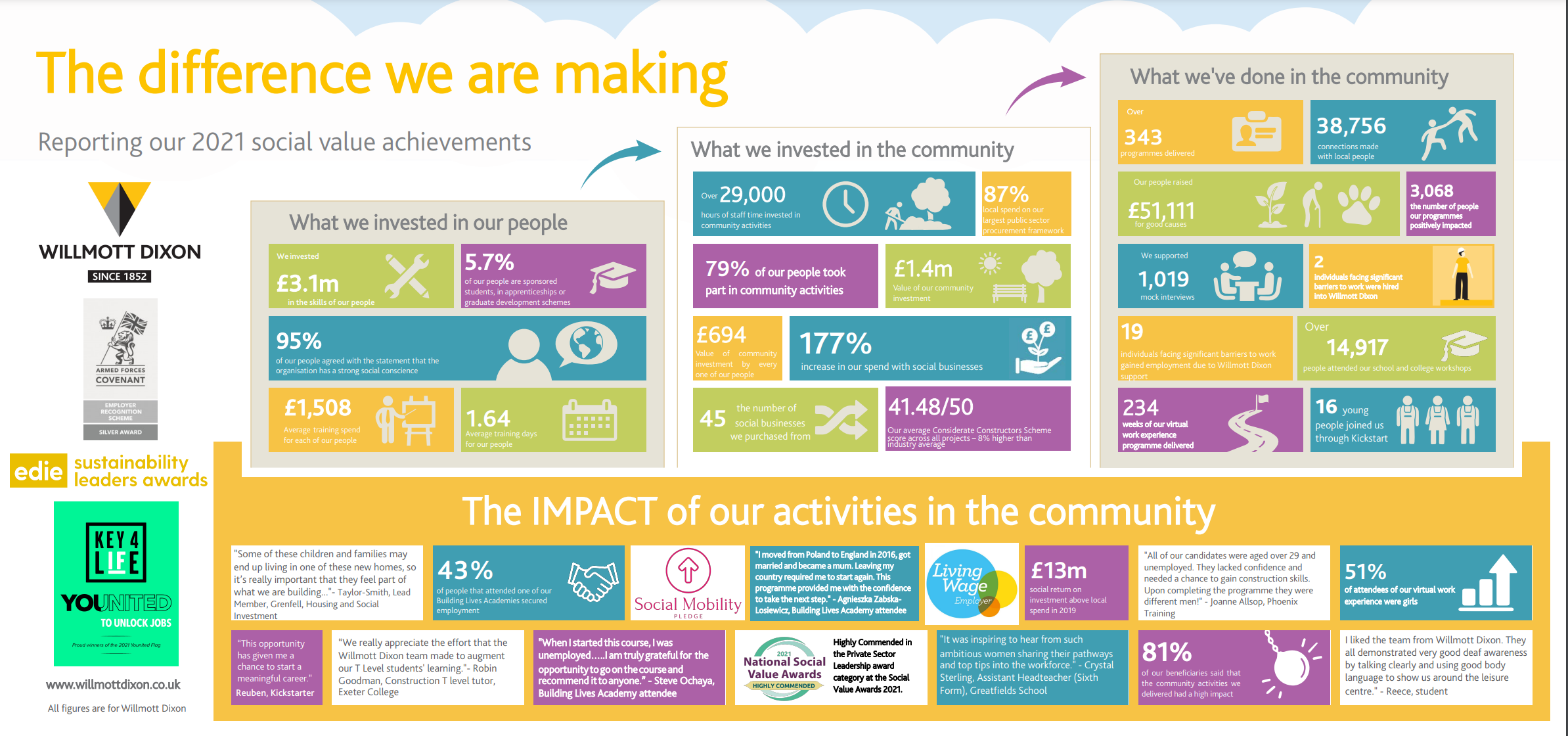 Building Lives and associated social value activities are guided by The Willmott Dixon Foundation.
We pride ourselves on accurate reporting that never overclaims our social impact. We are one of the only contractors to conduct regular internal audits and have our data externally verified.
We commit:
To accurately report our performance against the promises that we have made to our customers and their communities.
To drive year-on-year improvements towards our 2030 ambitions.
To capture our social value activities by assessing input, output, outcomes and goals.
Our 2030 ambitions
Click on the links below to find out more about our progress towards our 2030 ambitions.