Blueprint to take thousands of people living in older properties out of fuel poverty
Willmott Dixon's retrofit of a 1920s era suburban home is set to highlight how residents living in older homes could save over £850* per year in running costs.
The company's Energy Services team has completed a pilot retrofit project on a semi-detached home in Letchworth to illustrate how a series of straightforward measures can improve comfort and cut fuel bills without compromising the look of the home.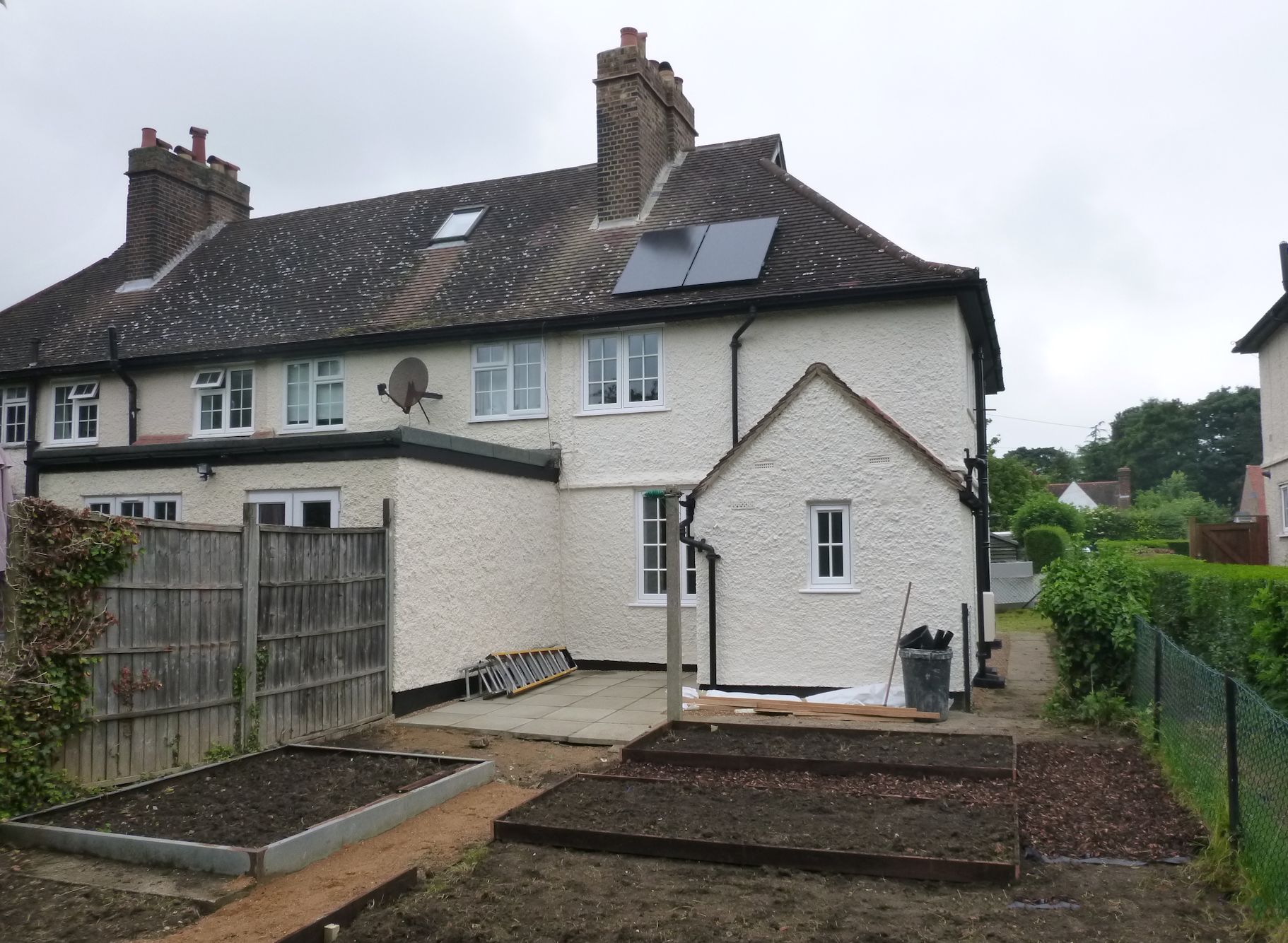 The collaboration with Letchworth Garden City Heritage Foundation, which owns the home, and the Building Research Establishment, is a blueprint for demonstrating how it's possible to take hundreds of thousands of people living in older homes out of fuel poverty, where over 10 per cent of household income is spent on energy.
During the past three months, Willmott Dixon has delivered a series of improvements that include better insulation in the walls and loft, fitting solar panels, introducing a waste water heat recovery system as well as installing LED lights and smart metering. The improved ventilation will provide more fresh air and remove moisture build-up, therefore reducing the risk of mould and a number of health issues.
The use of smart controls will allow residents to manage energy use more efficiently, with settings adjusted remotely via a smart phone; the new technologies have been installed without compromising the historical appearance of the building.
The home will now be monitored for 12 months by the BRE to check the difference in energy use. The findings will have implications for homeowners and landlords across the country, creating a blueprint for improving the performance and comfort of the millions of older homes in the UK.
Willmott Dixon's Energy Service team are currently working to upgrade thousands of older homes in cities like Oxford, Hull and Bristol. Managing director Rob Lambe said: "We want to demonstrate how sympathetic low energy retrofits can really improve lives. With a significant proportion of people living in older properties, we need solutions that help people keep warm and save energy.
"With so much of our housing built before 1940, we also wanted to show that you can apply energy efficiency measures to heritage buildings, bringing them up to modern standards of comfort and efficiency, while conserving their period charm."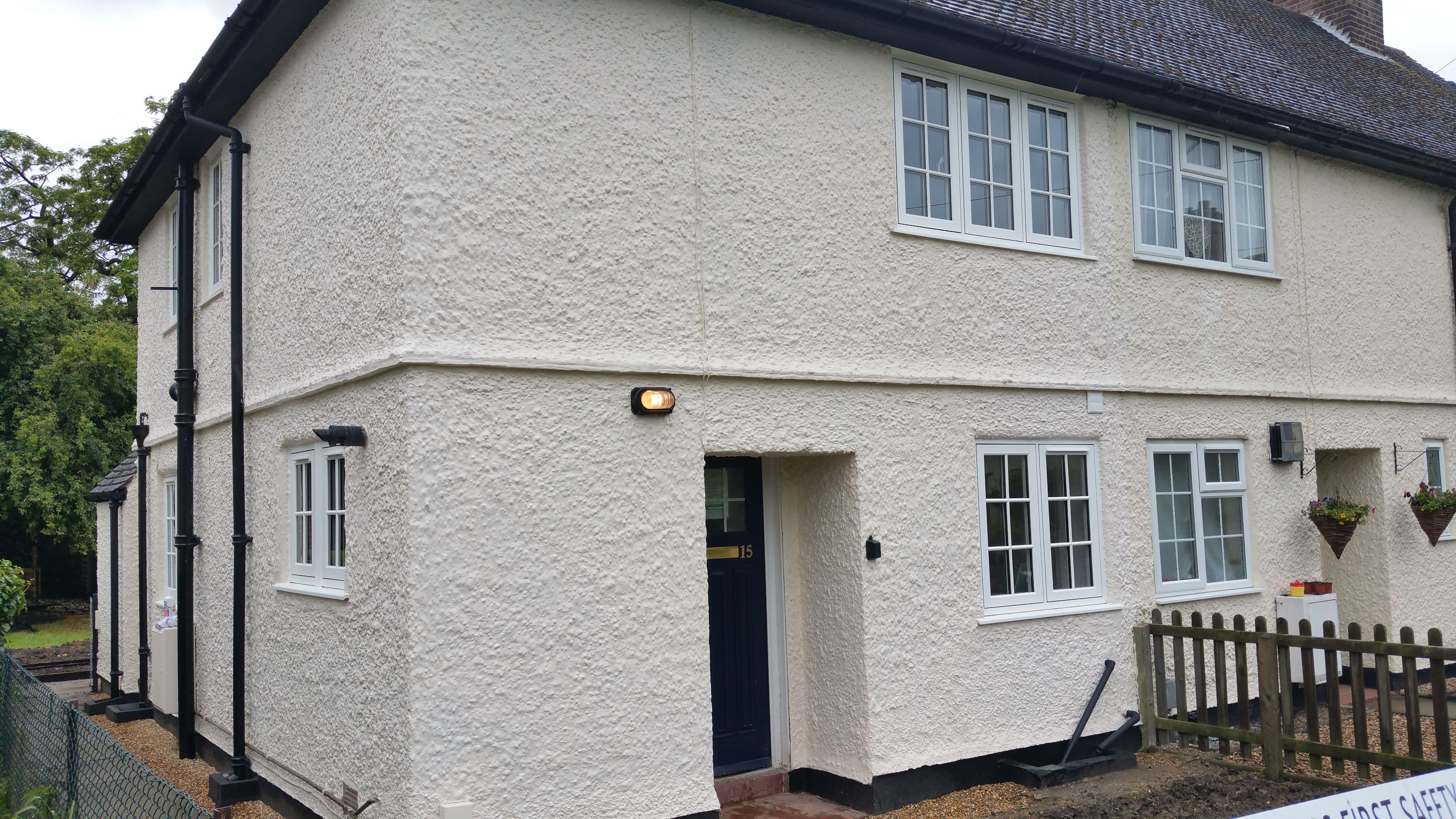 David Ames, Head of Heritage and Strategic Planning for the Heritage Foundation:
"As the world's first garden city, Letchworth has a unique heritage which is important to protect. While some of the early garden city homes are of historical value, we are determined to learn more about how to make them more energy efficient. Our priority has been to focus on maximising the performance of the building fabric itself and taking a holistic view of the impact of the changes. We are looking forward to finding out more about the results of the pilot and demonstrating to others what can be achieved."
BRE project manager Steven Stenlund:
"The aim of this project has been to adopt a local approach to refurbishment, to create expertise within the community for tackling the hard to treat properties with best practice interventions that are sympathetic to the buildings and beneficial to the occupants. This will be a home that everyone in the city will want to replicate, and the project has benefited from the combined expertise of the partners. This can be a template for other towns and cities to follow."
How the money is saved
Increasing your loft insulation can stop a ¼ of your heat escaping through your roof. Typical cost £300-£500 and estimated saving up to £140 per year depending on the existing thickness.
Solid walls let through twice as much heat as cavity walls. Wood fibre internal wall insulation reduces the heat leaking through your walls, keeping you warm and helps manage the moisture naturally present in your home. Typical cost: from £4000-15,000 with estimated saving circa £260 per year. 15 Common View cost circa £9000
Perimeter insulation reduces the heat from escaping through the floor helping to keep your feet warm, reduce the risk of condensation and saving some money. Typical cost is difficult to define as it is so property specific. 15 Common View cost circa. £3000 with estimated saving £20 per year
High performance double glazed PVC windows smartening up the home and meeting Heritage Foundation design principles. These included automatic ventilation control to stop unnecessary heat escaping yet ensure the indoor air stays fresh and moisture doesn't build-up. Typical cost: £4,000 - £10,000, 15 Common View circa. £8,000. Estimated saving depending on the windows being replaced of £80-110 per year
Generation of your own electricity with discreet 0.5KWp solar photovoltaic panels tomeet your baseline energy needs, cut energy bills, while minimising visual impact. The 15 Common View system (0.5kwp due to limited suitable roof area) cost circa £2,500, with an estimated saving £65. Larger systems of say 4kWp cost between £5,000 and £8,000
A waste water heat recovery system captures the lost heat from used shower water and uses it to heat incoming water. Typical cost £500, Estimated saving depends how much you use the shower. The manufacturers suggest a saving of circa £80 - £100 per year for a family of four.
Demand controlled ventilation provides fresh air when you need it with centralised humidity controlled extract for the kitchen and bathroom. Estimated cost: £600
Smart controls and monitoring equipment. Smart controls help you to manage your energy use more efficiently and settings can be adjusted remotely via your phone. Typical cost: £300-£1,000 with control system installed at 15 Common View costing circa. £900. Estimated saving: can be £75-£150 utilising new smart controls.
Low energy LED lights were fitted throughout providing the same colour and instant 'on' lighting of traditional incandescent bulbs by 1/10 of the running costs and 40 x the life. Typical cost: £3 - £10 Estimated saving: £3 per year, per bulb
Even when a fire is no longer used the chimney is kept open and ventilation grills to rooms installed to allow air to circulate and carry moisture away. Unfortunately this also allows heat to escape. Works included chimney isolation where chimney was capped but vented to allow air to circulate above ceiling level but not within the home. Typical cost: £30 - £500 Estimated saving: £10 per year.
Loft Hatch£40 insulation "pillow" to fit to existing draft stripped, and secured loft access hatch, reduce heat loss. Estimated savings £5 per year
Monitoring the impact of the installation of the described measures is important and to allow this to take place equipment will be fitted to assess in use performance. These measures include: Thermal imaging, airtightness test, co-heating test, in-situ U-Value test, energy consumption monitoring, internal condition monitoring (temperature, CO2, Humidity), and Waste Water Heat Recovery efficiency.