A multimillion pound landmark building at Hans Price Academy has been completed nine weeks early as part of a wider £14 million renovation project at the college on Marchfields Way, Weston-super-Mare.
Willmott Dixon handed over the keys to Cabot Learning Federation for the new 9,200 sq metre school building which will enable the college to accommodate 1,200 students and house state-of-the-art subject-specific facilities, including purpose-built ICT suites, an open-plan 'Art Barn' with exhibition spaces and new science 'superlabs'.
The team has also installed a training kitchen and restaurant for hospitality and catering students, refurbished music and drama suites with an in-house recording studio, and new design and technology classrooms. With further refurbishments still to be made at the college, the project will be complete in October 2014 ahead of schedule.
Neal Stephens, managing director of Willmott Dixon in Wales, said: "It's a great accomplishment to finish a project before the proposed deadline while maintaining the quality of the build. This is a huge project for Hans Price Academy and sustainability is a major factor in the redevelopment. We used more than 10% of recycled materials in the development by crushing down the previous buildings to create the hard core base used under the new building. The project has achieved a BRE Environmental Assessment Method [BREEAM] rating of Very Good and a B rating for their Energy Performance Certificate something which is also very important to us as a construction firm."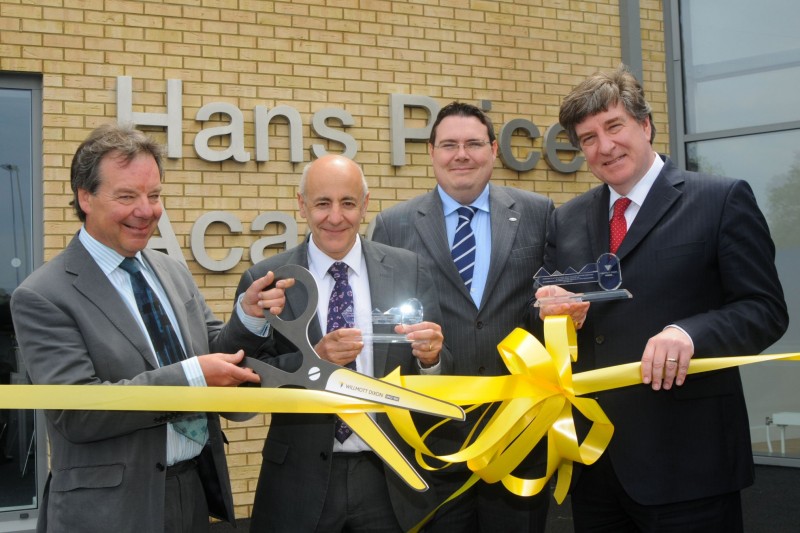 Sir David Carter, Chief Executive Officer of the Cabot Learning Federation said: "We are delighted to be moving into our exceptional new building. For the children attending the academy now and in the future, they have an opportunity to learn in an environment that is one of the most spectacular in the south west, let alone Weston super Mare. They deserve nothing less."
Students will benefit from open-plan learning spaces, a new library and resource centre, and new kitchen and dining facilities, as well as a new main hall with tiered seating and a stage area which will be used for drama performances and sports events, as well as assemblies. Externally, Willmott Dixon has extended the existing sports facilities by building a three-court Multi-Use Games Area (MUGA) and new changing block, which are open to the public at weekends.