Company first to knock over 5,000 blocks in domino fashion
Willmott Dixon has joined a select group of companies that are Guinness World Record holders after one of its teams toppled 5,000 construction blocks in a domino effect.
Over 50 people from the contractor's Farnborough office team spent two days setting up the blocks in the shape of a huge Willmott Dixon logo at Windsor Racecourse ready for the attempt.
Willmott Dixon managing director Richard Poulter explained:
"We wanted to do something that puts construction in the shop window as a great place to work and what better way than become world record holders!"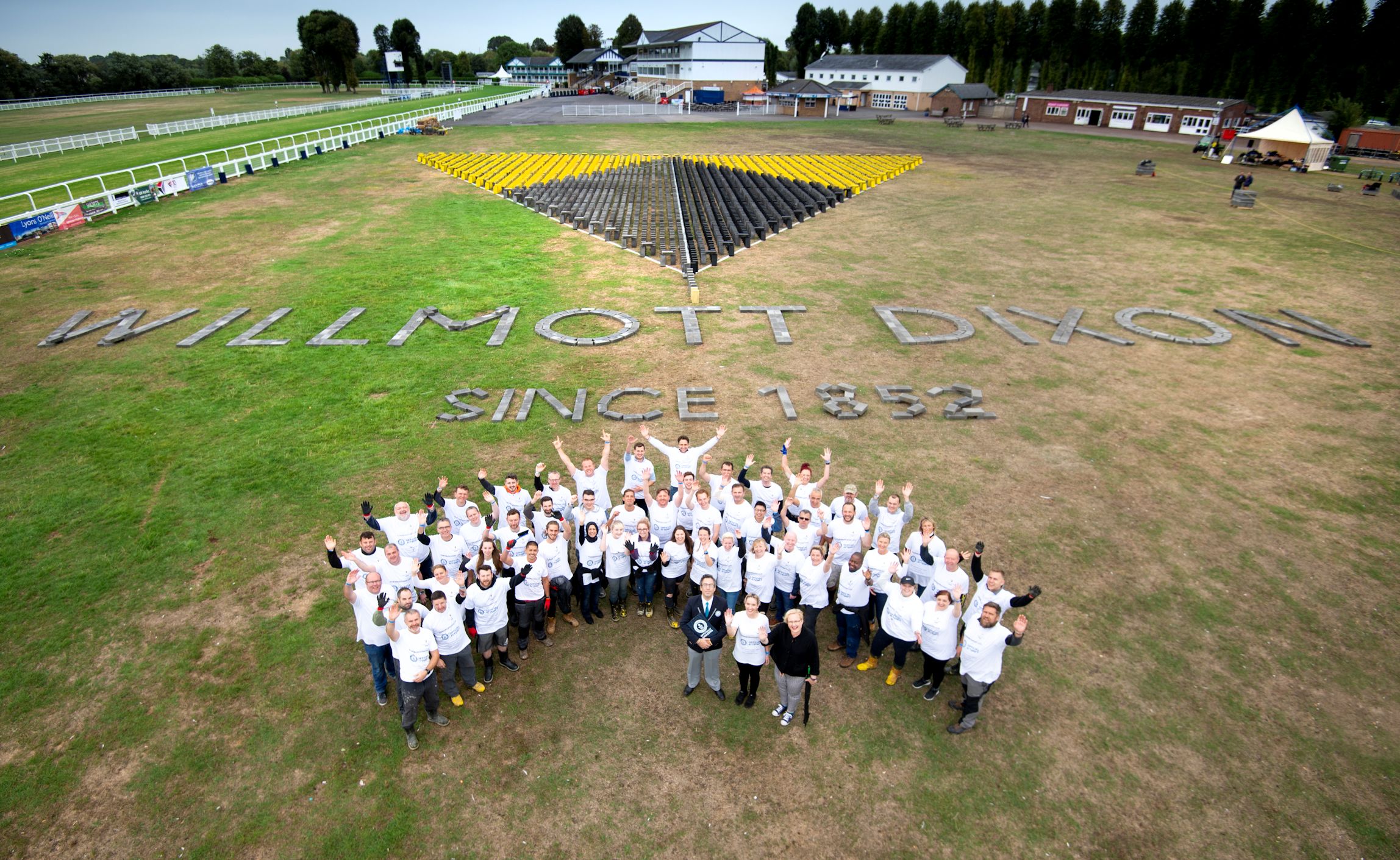 The record had never been attempted before and Willmott Dixon had to knock over at least 1,000 blocks in domino fashion to set it. Instead the company ended up knocking over close to 5,000 blocks, which were then donated to local colleges for use on their building courses.
The event took place under the watchful gaze of the Guinness World Record officiator and an independent witness, and Richard was joined by a young helper to knock the first block over. It took just 20 minutes before the blocks were over and they had made world record history!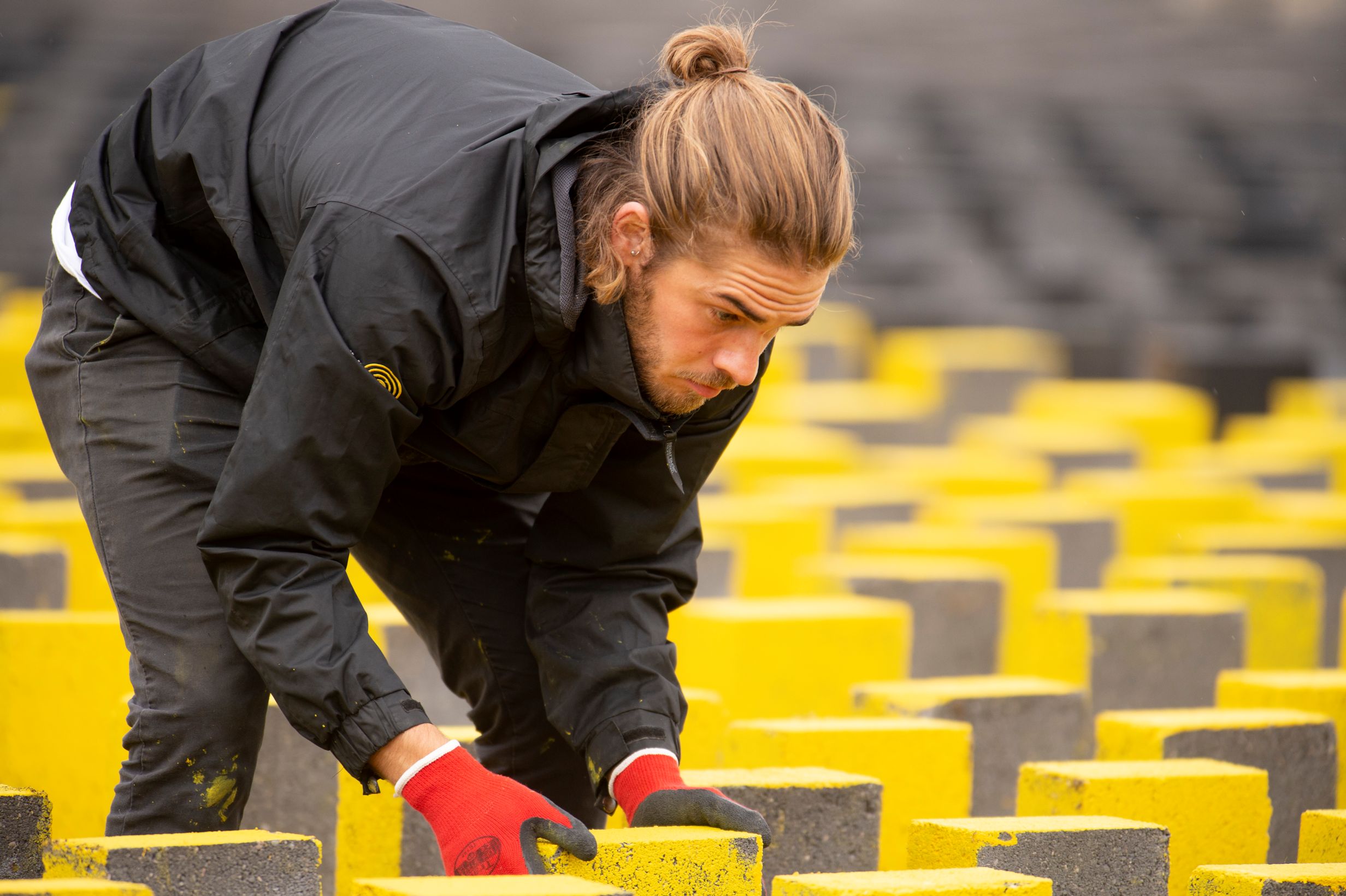 Richard added, "We always say that our people get to the chance to do extraordinary things working for us, and becoming World Record holders is another example!"