Nine local authorities coming together to drive down fuel poverty and tackle carbon emissions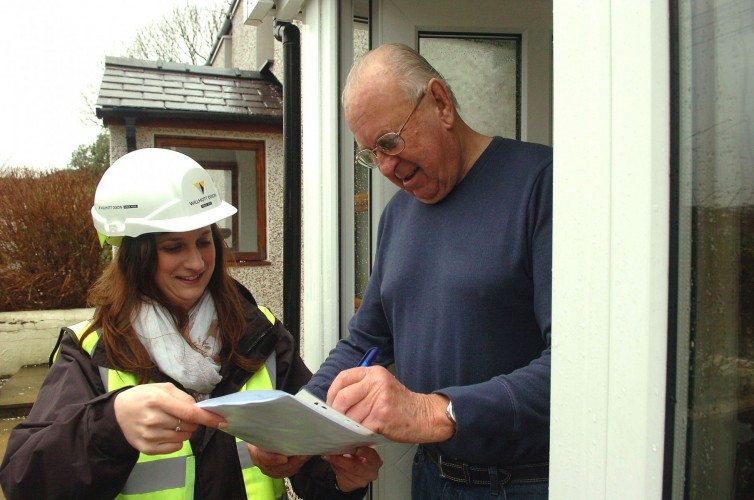 Willmott Dixon Energy Services has been selected for the "Better Homes Yorkshire" programme that will see the energy specialist become part of a team that delivers efficiency improvements to over 12,000 homes across the Leeds City Region.
The programme is the biggest of its kind in Yorkshire and involves the collaboration of several partners such as Leeds City Region Enterprise Partnership (LEP), the West Yorkshire Combined Authority and nine Local Authorities in the Leeds City Region. Each will contribute resources to provide an energy offer to homes that includes new boilers, central heating systems, loft insulation, wall insulation and renewable energy systems.
During the first three years, the programme will bring at least £20m of investment into the Leeds City Region alongside the energy efficiency work to reduce energy bills and tackle the fuel poverty issue that sees residents spend a large percentage of household income on gas and electricity.
Willmott Dixon Energy Services is one of two partners that will deliver the efficiency measures, with the West Yorkshire Combined Authority overseeing work. The company will contact eligible households who might want to sign up for the programme's first phase over the next few weeks, with the offer opened up to all home owners and privately renting tenants from Spring
"We have a strong track-record and presence across Yorkshire delivering projects that have made a major difference to the lives of thousands of people. Given our long-term regional base in Leeds, we are delighted to be working in partnership with Leeds City Region Enterprise Partnership to transform homes across the city. Our friendly and experienced teams will install energy efficiency improvements that help residents reduce their fuel bills and live in warmer, healthier homes."




Rob Lambe, Willmott Dixon Energy Services managing director
Paul Hamer, Chair of the LEP's Green Economy Panel said: "Investing in local homes and businesses is the key to unlocking the full potential of our City Region and this programme enables the public and private sector to work together to achieve this goal.
"Alongside energy saving measures, which importantly will help people reduce their energy bills and reduce domestic carbon emissions, the programme opens up new opportunities for small businesses to become part of the supply chain, creating new jobs and apprenticeships and further growth for the region.
"The programme has been established with a degree of flexibility, to ensure we can respond effectively to future changes in legislation or new technologies that may become available over the course of the programme, which may include renewable energy technologies."
Leader of Bradford Council and Chair of the West Yorkshire Combined Authority Investment Committee, Dave Green said: "This new programme is another great example of the public and private sector working together to deliver further growth for the Leeds City Region and by making it easier for residents to implement these measures in their homes, reflects the LEP, West Yorkshire Combined Authority's and local authorities shared determination to make a real positive difference for local people.
"Reducing fuel poverty and improving health and wellbeing is vital to ensure we build a resource smart City Region for our residents to both live and work and I am delighted that homes in Bradford, along with other areas in the City Region, will benefit from this scheme."
Board Member, Martin Smithurst for Better Homes Yorkshire (a consortium that includes Willmott Dixon Energy Services) said: "We are very pleased to have the opportunity to contribute to the reduction of carbon emissions and fuel poverty in this ground breaking initiative across Leeds City Region and make the homes of Yorkshire healthier, warmer and more energy efficient places to live. We have extensive knowledge and expertise in working to reduce customer's energy bills and this combined with our Decent Homes experience will benefit householders across the Leeds City Region. This programme will also bring job, apprenticeship and training opportunities for local people."
The Better Homes partnership have also been working with Construction & Housing Yorkshire (CHY) to ensure that the contracted works create local employment, generate skills and provide local businesses with supply chain opportunities. Through CHY and the Green Deal Communities Fund, local businesses have the opportunity to gain PAS2030 accreditation and join Better Homes Yorkshire's supply chain. To find out more, visit the Green Deal Installers Hub website or call CHY on 0113 881 4810.
---
In the media