Willmott Dixon's Sustainable Development Review has benchmarked how the company is performing against a series of key performance targets in areas such as carbon, waste, community investment and energy efficiency.
Highlights include:
• The first construction and support services company to achieve the Carbon Trust Standard for year-on-year carbon reduction
• Off-setting 2012 emissions to become the first carbon neutral construction and support services company
• Invested equivalent of £1.1m in local communities through Willmott Dixon Foundation
• Committed £1m to develop Willmott Dixon 4Life Academy in Birmingham, which will provide skills to 2,000 people a year
• Overall carbon intensity increased by 6.5% from 2011
• 100% of projects registered with Considerate Constructors' Scheme
• 95% waste diverted from landfill
• Water consumption per £100,000 of turnover fell 4%
• Provided 25,000 hours of work experience, mainly to school-age people
• Invested £2.3m in staff development
• Significant reduction in Accident Frequency rate, making our safety record one of the best in the business
• Directly employed 64 apprentices
• Top five sustainable house builder, according to NextGeneration, the national sustainable housing benchmark
Chris Durkin, divisional chief executive at Willmott Dixon Support Services and director responsible for sustainability, said: "Despite continuing tough market conditions, the review highlights some notable achievements, particularly in the area of social value. We're proud of the £1.1m equivalent investment in local communities made through the Willmott Dixon Foundation, and the Willmott Dixon 4Life Academy, which has already provided skills training to 2,000 this year. The academy demonstrates our continued support for Birmingham and the West Midlands, where we are responsible for the maintenance of 60,000 properties and construction of several key buildings such as phase two of Birmingham City University's estate masterplan.
"We're also working on some landmark projects – the new WWF headquarters in Surrey; the largest residential Passivhaus development in the UK; several schools using the innovative, standardised building system Sunesis – to name but a few.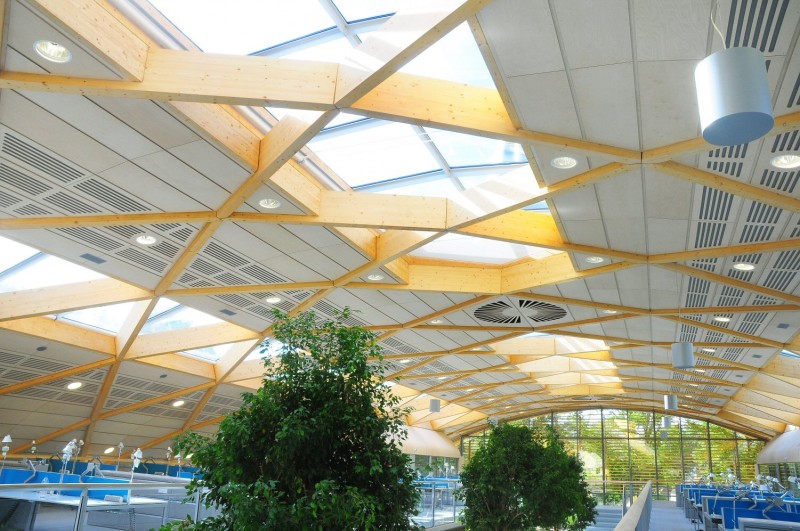 "Transparency is important. Our 95% waste to landfill achievement puts us in the top five contractors for waste minimisation, but we are continuing to pursue our zero waste to landfill ambition. Carbon is another area and since we report emissions relative to turnover, our overall carbon intensity has increased by 6.5%. While that still ranks among the best in our sector for carbon emissions, our updated Carbon Management Plan will help us decouple carbon emissions from business growth."
Willmott Dixon non-executive director Jonathon Porritt said: "I am particularly proud of the increased social value we are adding to the contracts we deliver – supporting local communities in these challenging economic times, through local spend and employment, and through a variety of activities that involve so many people who live close to our operations."
Willmott Dixon's Sustainable Development Review is available here.