A state of the art residential homestead is ready for the new academic year
Willmott Dixon has handed over a new state of the art residential homestead at Oaklands College, completing the first phase of their £62million redevelopment to transform their St Albans campus.
Procured through Pagabo's Major Works framework, the building introduces a brand-new facility capable of housing over 80 residential students. Amongst its design features includes two large communal areas, two shared kitchens and underfloor heating throughout.
Access to the building is via a safe and secure swipe-card entry system. In addition to this, there will be a dedicated recreational area with a basketball court at the rear of the building.
To ensure that the new building is in line with the College's eco-friendly commitment, the building uses natural ventilation alongside sustainable underfloor heating which uses a ground source heat pump. Located on the west side of the campus, the project has also included a large car park adjacent to the homestead.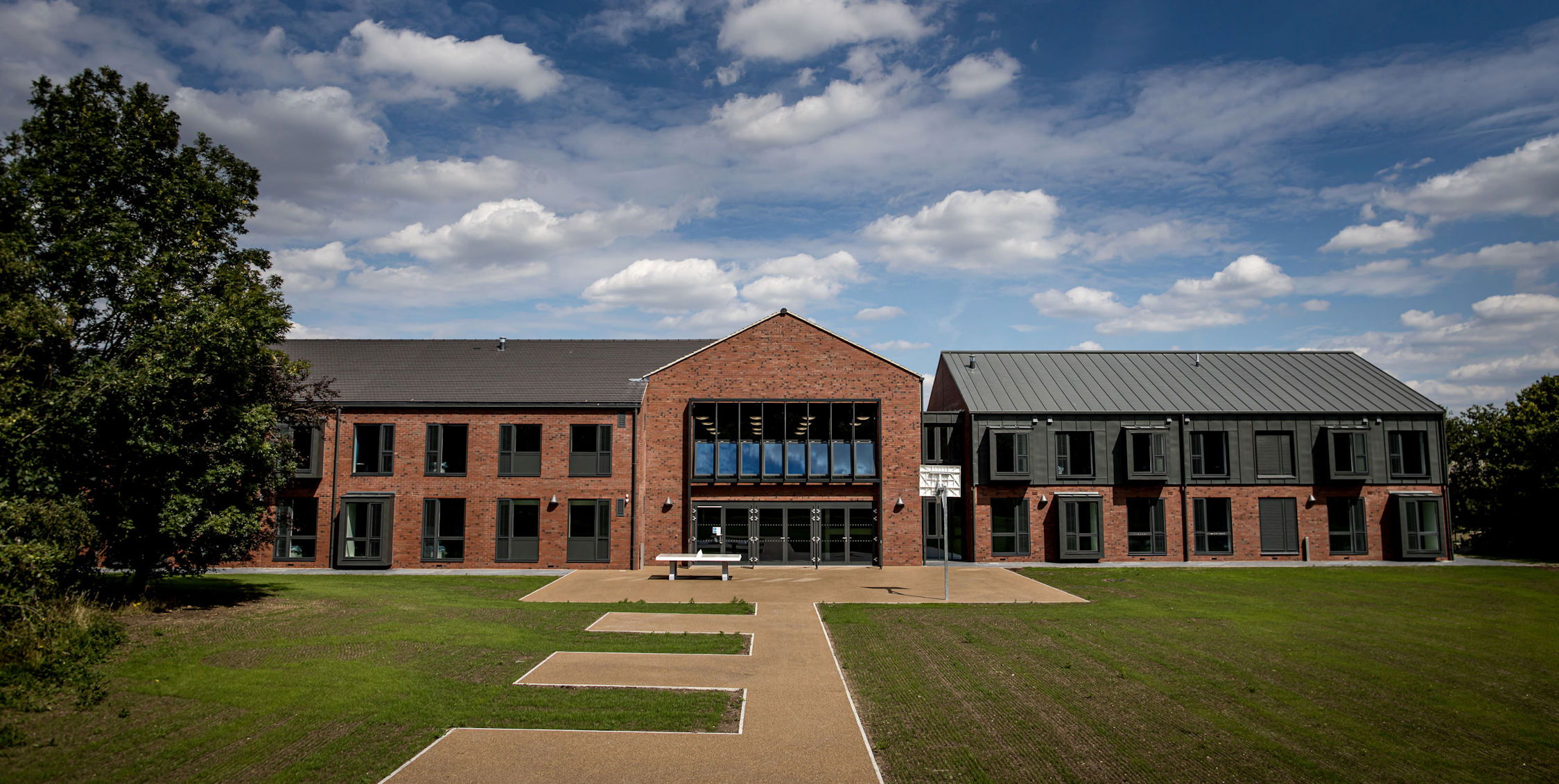 Principal Zoe Hancock said:
"It is incredibly rewarding to see the finished residential homestead, a building which will transform the learning experience and opportunities at Oaklands College.
"We now look ahead to the second phase of the redevelopment, which will occupy a central area of the campus and create an exciting, engaging new learning and teaching environment for our students and staff."
Simon Ramage, Director at Willmott Dixon said:
"We are pleased to have handed over the residential homestead building to Oaklands College ready for the students to return to in September.
"Delivering social value and supporting mental health have been at the heart of the project, especially during these unprecedented times. Through our work at Oaklands College, we have worked with Pagabo to trial the use of Moodbeam One wristbands. The innovative wearable device and companion app that allows our people and supply chain partners to share how they're feeling throughout the day, we are proud to implement this technology across the site.
"As a former student of Oaklands College I'm delighted to be part of the journey, and we are now focussed on the start of the build for the brand-new teaching block."
Simon Toplass, chief executive at Pagabo, said:
"It's great to see Willmott Dixon hitting this milestone with the Oaklands College redevelopment, and even better to see the delivery of social value and mental health support placed firmly at the heart of the project. These are two of the things we are passionate about at Pagabo, and we look forward to continuing our close work with Willmott Dixon over the coming years to create a better, healthier future for us all."
Willmott Dixon is now starting Phase 2 of the redevelopment, which focuses on providing a brand-new General teaching block, containing 49 new classrooms, a new home for their special needs provision and offices for curriculum staff.