Willmott Dixon's community team working in the north of Birmingham has launched a reading partnership with Oasis Academy Short Heath to give pupils the opportunity to improve their reading ability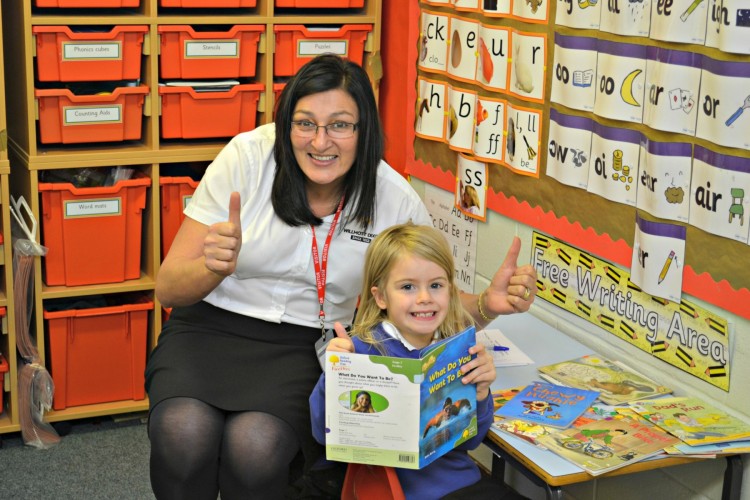 As part of the reading partnership, up to eight Willmott Dixon staff will go into the school once a week, where they will read to pupils and encourage them to read new books under their guidance. The group will initially visit the school for ten weeks.
The project is part of Willmott Dixon's 4Cornerstones initiative, which is working to increase the wellbeing of local children.
It's not the first project for the school. Last year green, a team spent time undertaking a garden makeover where they tidied flower beds, cleaned up the decking area, repainted fences and carried out general garden maintenance.
We are committed to improving the facilities and making a difference to the lives of those living in the local communities in which we work. Reading and writing is a fundamental skill, which can affect future employability, and we are delighted to play a part in helping the school to continue to teach children to increase their skills.




Shyeene Zaidi-Bere, Willmott Dixon's customer and community partner for Birmingham North

Principal, Michelle Lee, from Oasis Academy explains: "We are thrilled with the partnership with Willmott Dixon – the staff have put their hearts into these projects. We are delighted that they're working with us to improve our facilities, as well as now launching the reading partnership. Having outside volunteers working with us and our pupils brings benefits and we are looking forward to the staff making a difference to our pupils."
Willmott Dixon Partnerships is currently working with Birmingham City Council to repair and maintain 60,000 properties in the city. It's two contracts for the north and south of the city includes the areas of Edgbaston, Hall Green, Northfield, Selly Oak, Ladywood, Erdington, Perry Bar and Sutton Coldfield.