Two Surrey youth centres have been given a makeover thanks to the efforts of staff from Willmott Dixon's local Cobham office.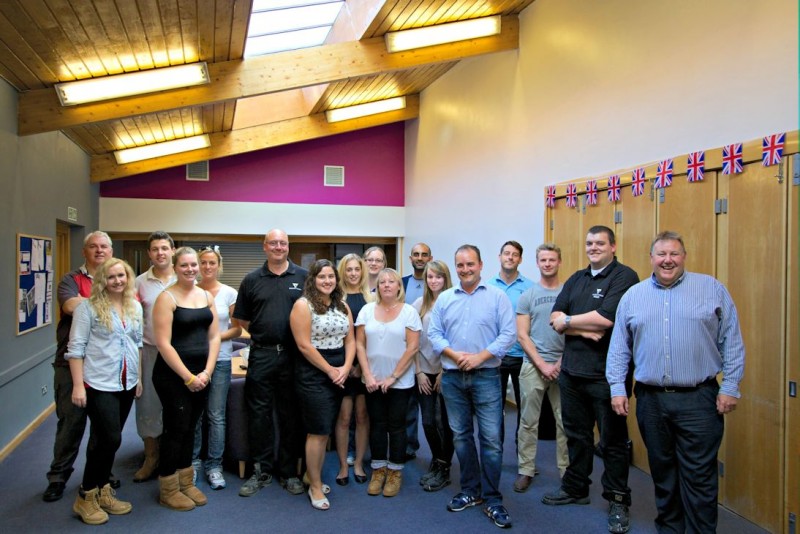 The team from Willmott Dixon, who are based at Munro House in Cobham, have joined up with Surrey-based The Eikon Charity to provide revitalised community facilities in both Walton and Claygate. The centres are used most days by some of the most vulnerable young members of the local community.

Both Claygate and Walton Youth Centres have been revamped and modernised with painted ceilings, walls, entrance halls whilst outside picnic areas have also been erected. The work undertaken at Claygate was provided by Willmott Dixon's local community team, whilst the work in Walton was undertaken by 29 staff, who came together to tackle the project and transform the facility in just a day.

Throughout Surrey over 27,000 young people under the age of 19 are living in poverty. The Eikon Charity has been working in the local communities for nearly two decades to provide long-term support to some of Surrey's most vulnerable young people.
Matthew Mint, Assistant Building Manager for Willmott Dixon, has been overseeing the projects. He said: "We are really pleased to have been involved in the project. Eikon is a charity that makes a real difference to the lives of young people living locally.
"Giving the two youth centres a refurbishment was a rewarding experience for everyone involved. The Willmott Dixon staff came together for a day and spent it painting and tidying the facility. We are delighted with the results and hope that the young people using the centres will benefit from the refreshed facilities for years to come."
Caroline Olivero, Head of Youth and Community Work at The Eikon Charity said: "Everyone is over the moon with the improvements. The hard work Willmott Dixon and its supply partners have undertaken is plain to see and they have made the centres far more pleasant places for the community to use. We want to thank everyone involved."
Donations of time, materials and skilled labour were also kindly provided by Willmott Dixon's supply partners including: C Brewer & Sons Ltd, CMB Engineering, DMA Signs Ltd, eBrit Services Ltd, Express Drylining Ltd, Interfix Services Ltd, Langley Design, Lee Brothers Bilston Ltd, Ockwells Ltd, Onsite Support Ltd, Roseville Projects Ltd and the Sangwin Group of Companies.
The makeovers come after the community actions of Willmott Dixon staff received a Royal seal of approval, with the company achieving a Queen's Award for Enterprise in Sustainable Development. One of the areas highlighted by judges in making the award was the £1 million worth of community investment made by the company and staff each year to local good causes. The company has also received recognition after scooping gold in the 'Excellence in Social Responsibility' category of the prestigious Investors in People awards, whilst also recently receiving Business in the Community's CommunityMark with commendation for its societal benefit programme.