Company follows work on Design Museum and Ally Pally with new landmark for Plymouth
Willmott Dixon's track record for restoring Grade 2 listed property and creating world famous heritage attractions was further underlined by its appointment as contractor for the £34m Plymouth History Centre project.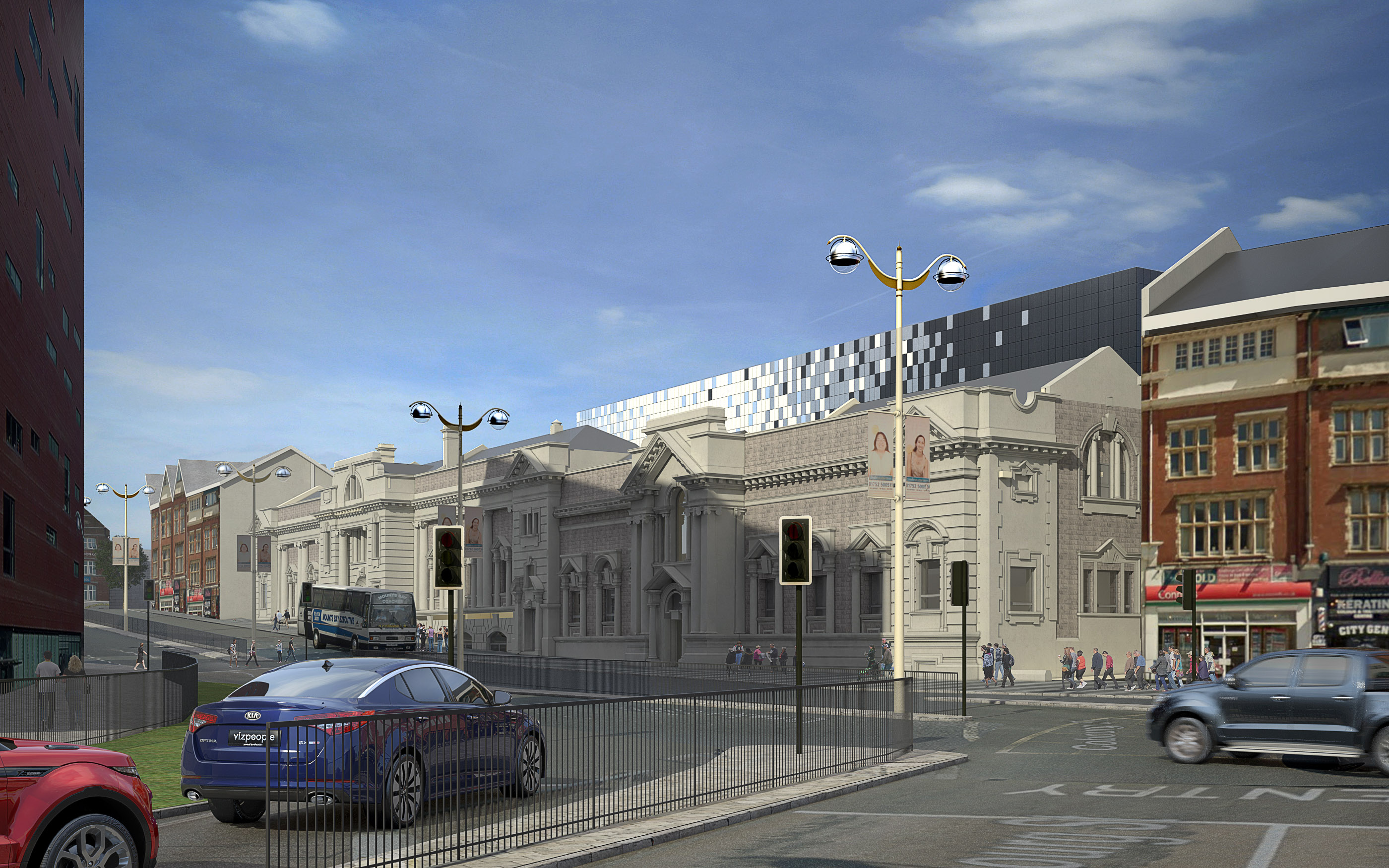 The Plymouth History Centre (working title) will see Willmott Dixon transform the City Museum and Art Gallery, Central Library and St Luke's Church buildings into a cutting-edge, interactive centre that attracts thousands of visitors a year. The centre is set to open in spring 2020 as part of Plymouth's 400th anniversary commemorations for the Mayflower ship sailing from Plymouth to America and will provide a new home for the city's fascinating and vast historic collections.
It's the latest example of Willmott Dixon creating a world renowned museum or cultural icon. Others include fitting out a new home in London for the Design Museum and refurbishing the Victorian-era Alexandra Palace. The company's regenerations specialists also renewed a former Grade 2 listed building into a new home for the Gwent Records Office.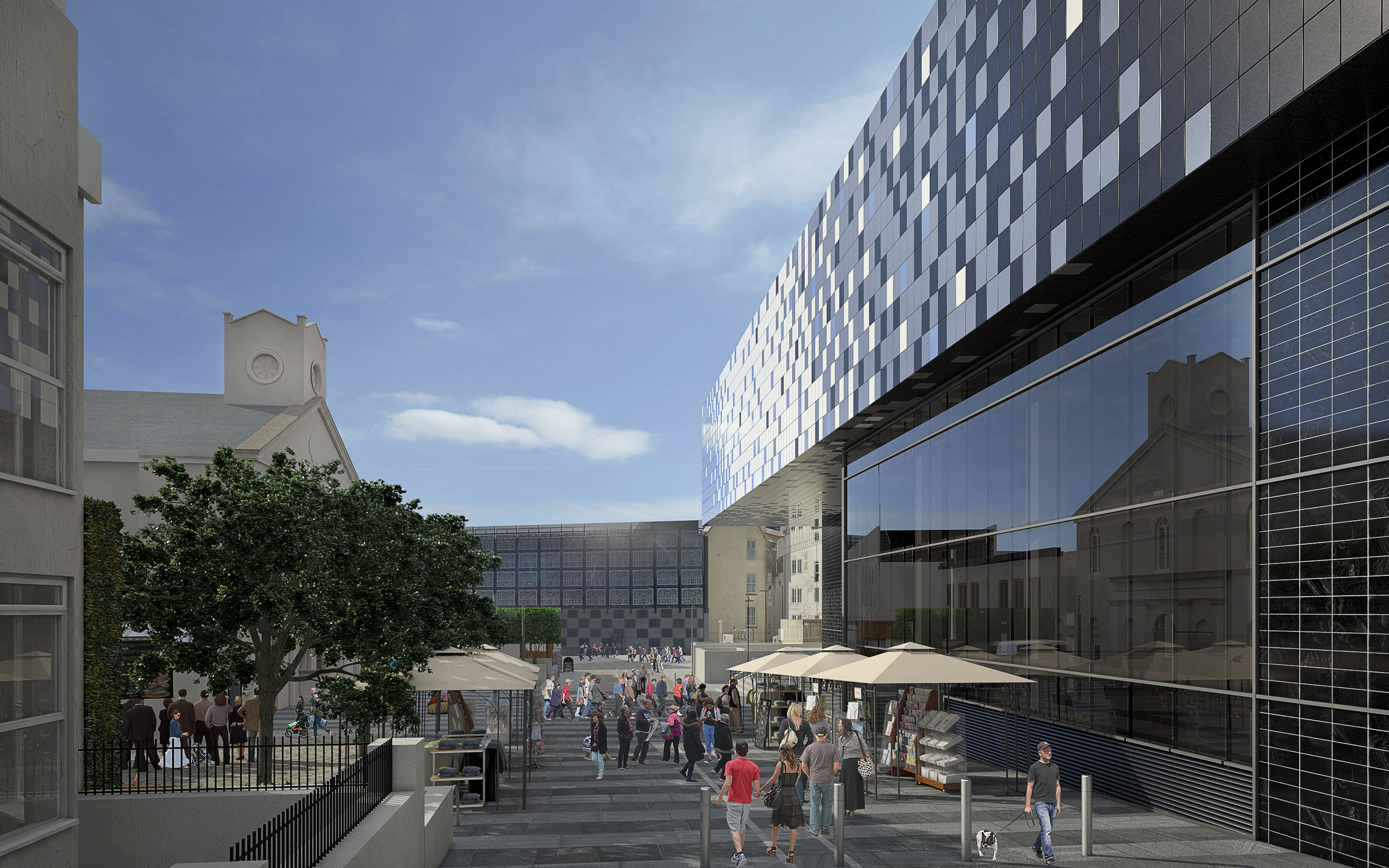 Willmott Dixon will now work with Plymouth City Council through a pre-contract agreement to develop the building and construction elements of the project and prepare the site ready for a second-stage contract award later this autumn.
It's a continuation of the company's growth in the South West, following the opening of its Exeter office and the project to build a home for the Met Office's new supercomputer.
The History Centre will include exhibition and gallery spaces, including five permanent galleries, five exhibition spaces for local and national touring exhibitions and six spaces for specific artistic projects. Galleries will celebrate and explore subjects such as Plymothians who have been influential on the world stage, the city's relationship with the Royal Navy, life in Plymouth below the waterline, Plymouth's prehistoric landscape and the West Country's artistic legacy, including Sir Joshua Reynolds, the Cottonian Collection and the Newlyn School of Artists.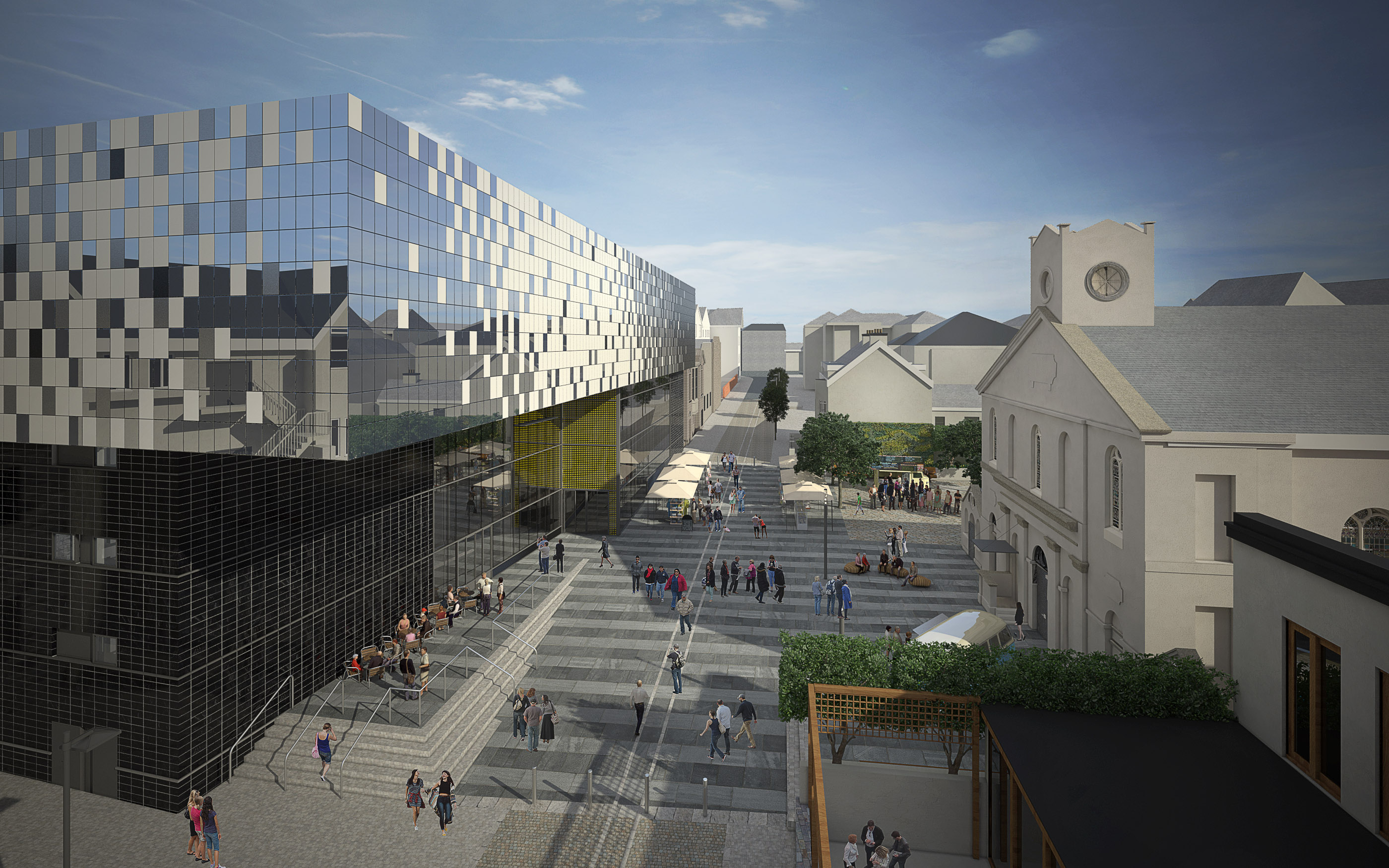 Councillor Ian Bowyer, Leader of Plymouth City Council said: "Willmott Dixon was awarded the contract after a highly competitive tender process and we're really pleased to have them on board. As well as in-depth knowledge of the sector they demonstrated how they would inspire Plymothians to build for Plymouth and invest in the communities that support culture. This makes their appointment a great fit for the History Centre."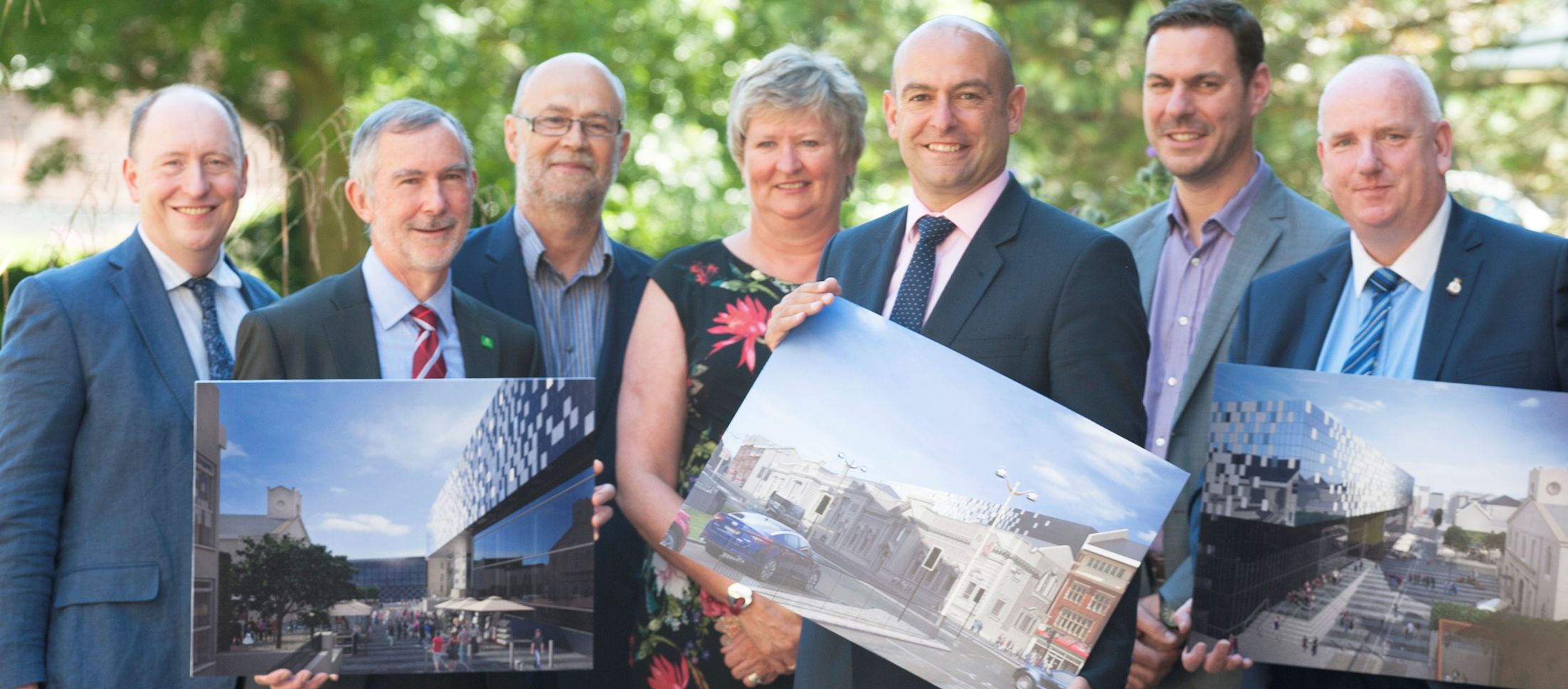 The Willmott Dixon team with colleagues from the council
Councillor Glenn Jordan, Cabinet Member for Culture:

"Willmott Dixon has a wealth of experience in helping to create buildings that are both functional and iconic. We were particularly impressed with their recent regeneration of a former Grade 2 listed building into a new home for the Gwent Records Office. This was a project that breathed new life into a property of more than 100 years old – so much like our ambitions for the History Centre."
John Boughton, Director of Operations at Willmott Dixon said: "The new History Centre will be a major transformation for the City of Plymouth, supporting and preserving Plymouth's history and culture for future generations as well as providing an iconic attraction for visitors. It's much more than a construction project – it's an opportunity to bring Plymouth's past into the present and create a legacy for the future. We will also ensure our work benefits the local economy as much as possible by using local companies for work packages."