Company to deliver the biggest investment in FE facilities in Manchester for decades
Willmott Dixon is further strengthening Manchester's position as a leading city for learning after being appointed by the LTE Group for a £54 million contract to build the first phase of The Manchester College's ambitious estates strategy, to provide a learning centre of excellence for creative and digital industries across Greater Manchester.
This visionary four-storey development is on the site of the city's former Boddingtons brewery at the corner of New Bridge Street and Great Ducie Street, opposite Manchester Arena. It will house two cutting-edge industry-standard theatres, film studios, media, computing and editing suites, plus recording and photography studios, dance studios and rehearsal rooms as well as bespoke practical spaces for hospitality, media make-up and special effects.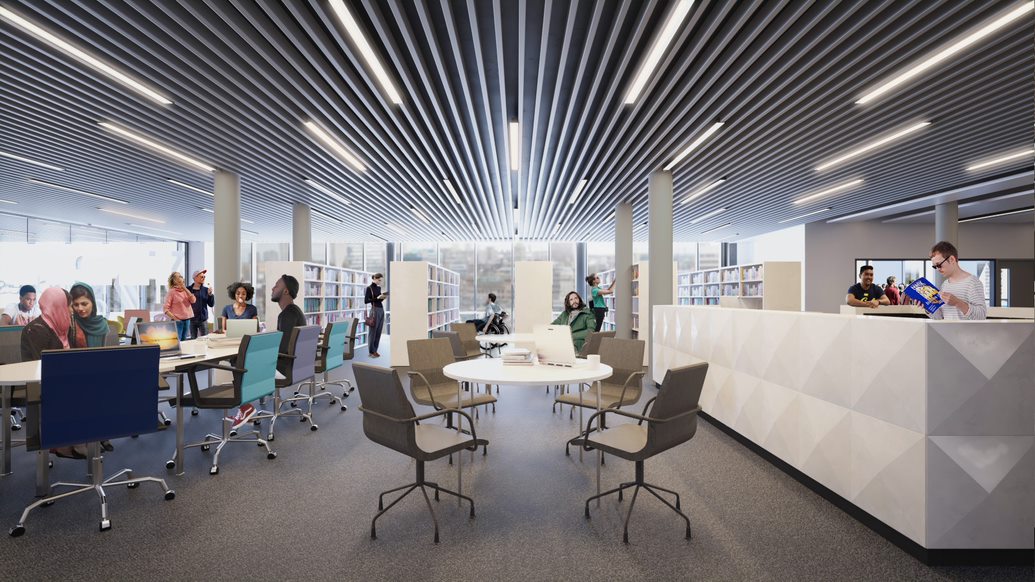 The new facility for The Manchester College's further education provision and UCEN Manchester's higher education courses is designed by award-winning Bond Bryan and SimpsonHaugh architects, with the aim of creating a distinctive identity for the college, open for the first students to walk through the doors in September 2022. It represents one of the largest investments in further education and skills in the region for more than 30 years.
John Thornhill, Chief Executive at LTE Group:
"We are delighted to appoint Willmott Dixon to deliver this ambitious build strategy which is the catalyst for growth in education and skills across Greater Manchester. It comes at a time of economic and employment uncertainty, and will underpin the development of the region's thriving media, creative and digital industries and will stimulate job creation and new company start-ups across the North West."
Lisa O'Loughlin, Principal at The Manchester College said "This new city centre campus encapsulates our vision to provide learning that is focused on industry excellence, equipping students with the skills they need to access highly-skilled careers in the digital and creative sectors."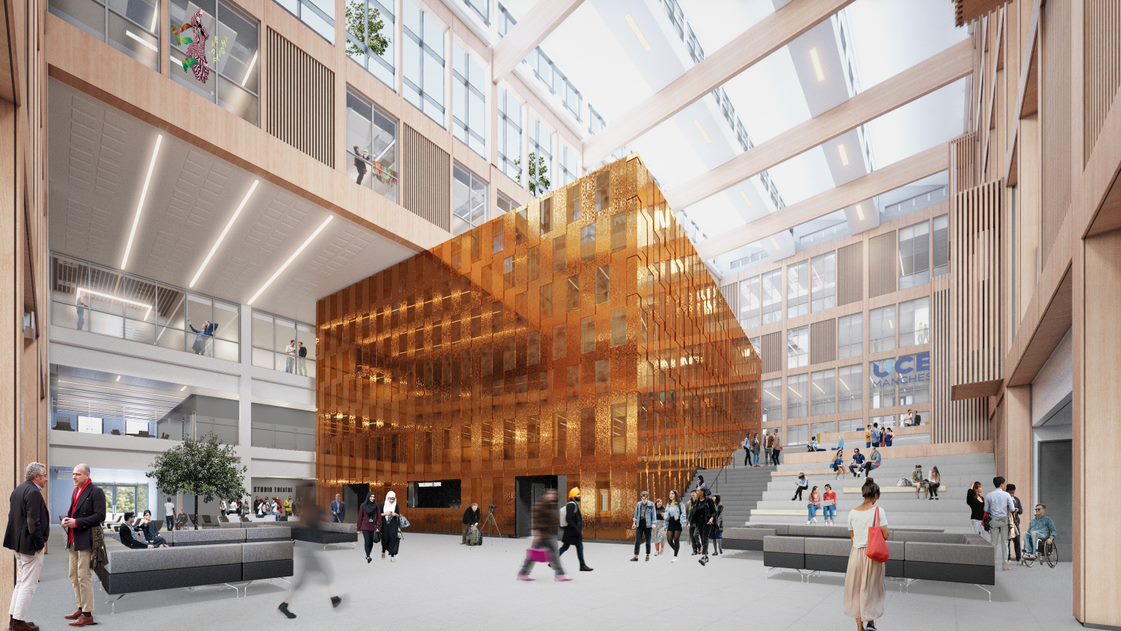 The campus, opposite the Arena and Manchester Victoria Station, will become home to the College's Industry Excellence Academy for Creative and Digital Industries, and UCEN Manchester's Arden School of Theatre and Manchester Film School.
Anthony Dillon, managing director for Willmott Dixon in the north:
"This new college campus is a real statement of intent by Manchester that it's one of the UK's foremost centres of learning for industries that will help shape a dynamic future economy for the UK. The UK is a world leader for creative and digital technology and this college will ensure it stays that way for many generations to come."