For Willmott Dixon's project to build Ashmount Primary School in Islington, zero is a huge achievement!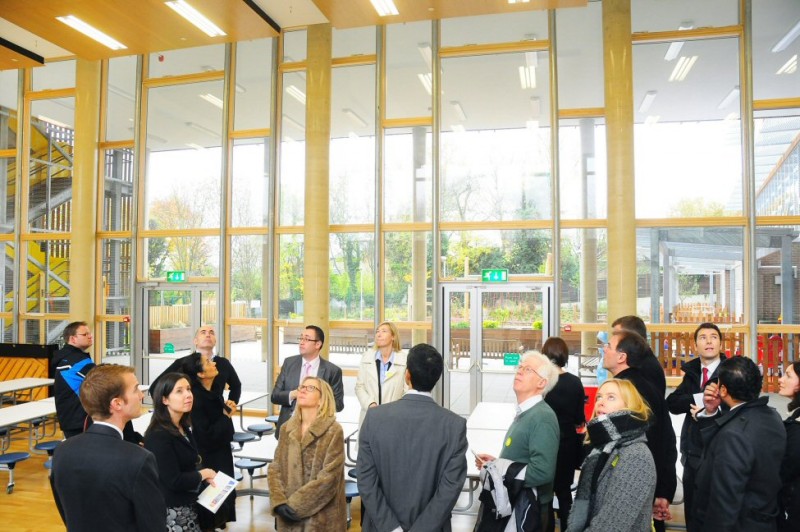 Ashmount Primary School is the UK's first zero carbon 'in use' school and that means regular visits from other London boroughs to see how the company made zero carbon history.
Recently, non-executive director Jonathon Porritt joined managing director Chris Tredget to give education chiefs a guided tour and explain how the school achieved the zero carbon accolade. They also heard from staff about teaching in their new environment.
The zero carbon 'in use' achievement is made possible thanks to an innovative energy centre that provides heat to a nearby housing estate as well as the school and youth club. It's a key feature that has helped the school become BREEAM outstanding.
The tour enabled representatives from the London boroughs to take pictures and make notes of the various low energy technologies in the school, including a means of keeping the room temperature constant and removing the daily build-up of carbon which effects concentration. If you are involved in schools and would like to visit, email Jackie Turner.