The thoughtful behaviour of the Willmott Dixon team building a new care home in Wombourne received national recognition.
Willmott Dixon's work to create Maywood extra care home on Planks Lane saw it achieve gold at the Considerate Constructors Scheme awards, a rare feat out of over 8,900 projects that enter. Only 1% of UK building sites win gold and it reflects how the team were considerate in their actions and engaged with the local community during the construction period.
Maywood Care Home was built for Shire Living, a joint venture by Wrekin Housing Trust and Choices Housing, and was completed in autumn last year to provide 52 self-contained apartments for those over 55 years. The development includes multipurpose rooms, assisted bathing, indoor and outdoor gymnasium, dining and coffee facilities, landscaped garden with water feature, plus accommodation for staff and an integrated care service.
One of the key focuses for Willmott Dixon was community, with the team working closely with local schools, Jobcentre Plus and training organisations to provide work experience placements for over 60 local young people. There was a high proportion of local labour with 70% coming from within 20 miles, while nearly 50% of the budget was spent on companies within 20 miles.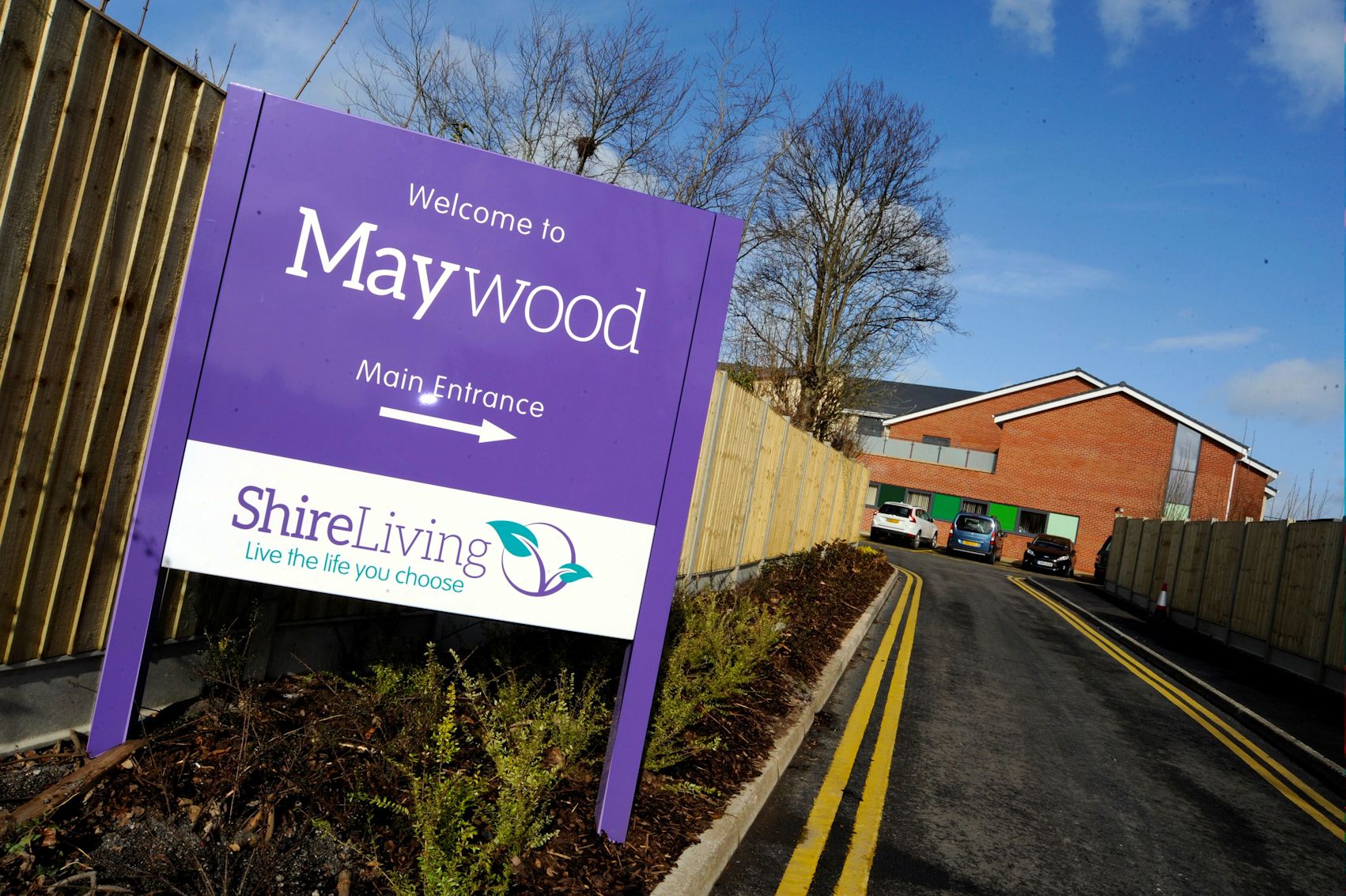 The Considerate Constructors Scheme (CCS) is a benchmark for how construction sites work with local people and communities as a positive asset and considerate neighbour. The annual awards involve nearly 9,000 projects, with under 100 achieving the gold standard.
It comes as Maywood was also chosen by industry magazine Inside Housing as one of its Top 60 developments for 2015.
Too see other CCS winners; go here Consider Constructor Scheme awards
Simon Leadbeater, managing director for Willmott Dixon's residential construction business in the Midlands says:
"We take great care to ensure we make a positive contribution on our projects, which can last for 2-3 years, and this includes pro-active engagement with local communities in a range of areas. We have teams of dedicated people who focus on initiatives to build links with local people and companies; achieving CCS gold is the pinnacle for our work. It's a fitting way to round off what has been excellent project for everyone!"