Willmott Dixon appointed deliver partner for Stockport's transport interchange and residential development
Willmott Dixon has been appointed to develop first stage proposals for Stockport's multi-million-pound interchange development, which includes a rooftop park along with cycle and footbridge linking the development with the town's famous railway station.
Located alongside the A6 and Mersey Square, the scheme forms a key part of the wider £1 billion regeneration of the town centre. The interchange will have space for twenty bus stands, as well as a fully accessible, covered passenger concourse with seated waiting areas, real-time bus and train travel information screens, a Travelshop for tickets and travel advice, CCTV coverage, baby changing facilities and a 'Changing Places' toilet.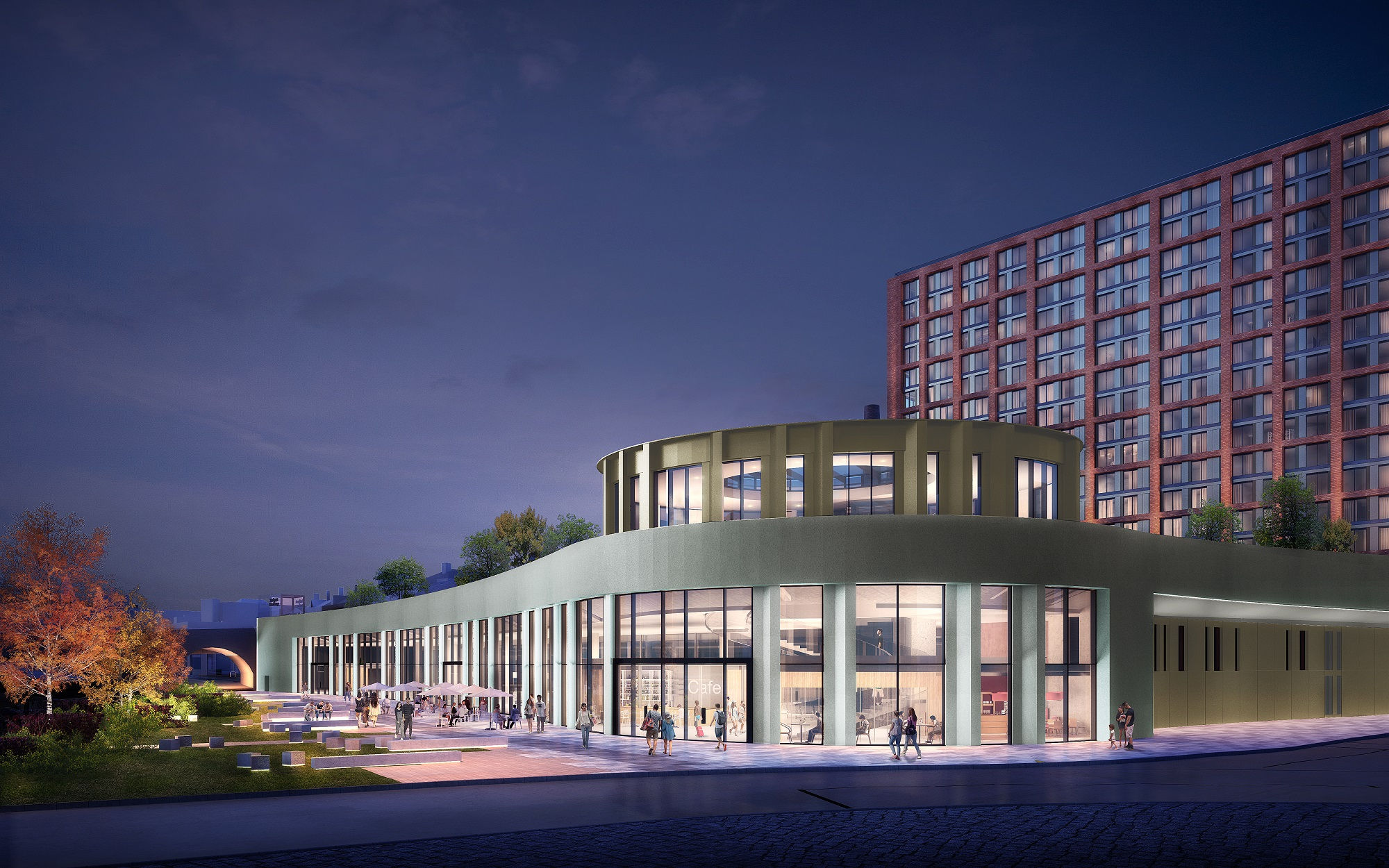 The transport hub will be connected to the A6 by a lift, which will also open out onto the new, two-acre public park on the roof of the interchange building, next to the residential block. Accessible directly from the A6, the park will bring much-needed green space to the town centre.
A new cycle and footbridge linking the development and railway station, together with the new rooftop park, will improve walking and cycling routes through Stockport and to the Trans Pennine Trail.
A joint venture between Cityheart Limited and Rise Homes is the selected residential development partner for project. They will play a leading role alongside public sector partners in taking forward a residential building off Daw Bank with up to 200 apartments and associated car parking, offering further attractive high-quality living space in the town centre.
Mayor of Greater Manchester, Andy Burnham, said: "Stockport already has some first-class transport connections and this development will bring together bus, rail and cycling and walking – and in the future Metrolink – to make the town centre a showcase for truly sustainable transport links.
"The interchange development is just part of wider plans to revitalise Stockport and will act as a blueprint for further town centre regenerations across Greater Manchester.
"Developments like Stockport Exchange and Redrock have already put the town on the map as a great place to live, work in and visit, and the pioneering Stockport Mayoral Development Corporation – the first in the country focused on a town centre – will continue to blaze the trail for low-carbon living and sustainability."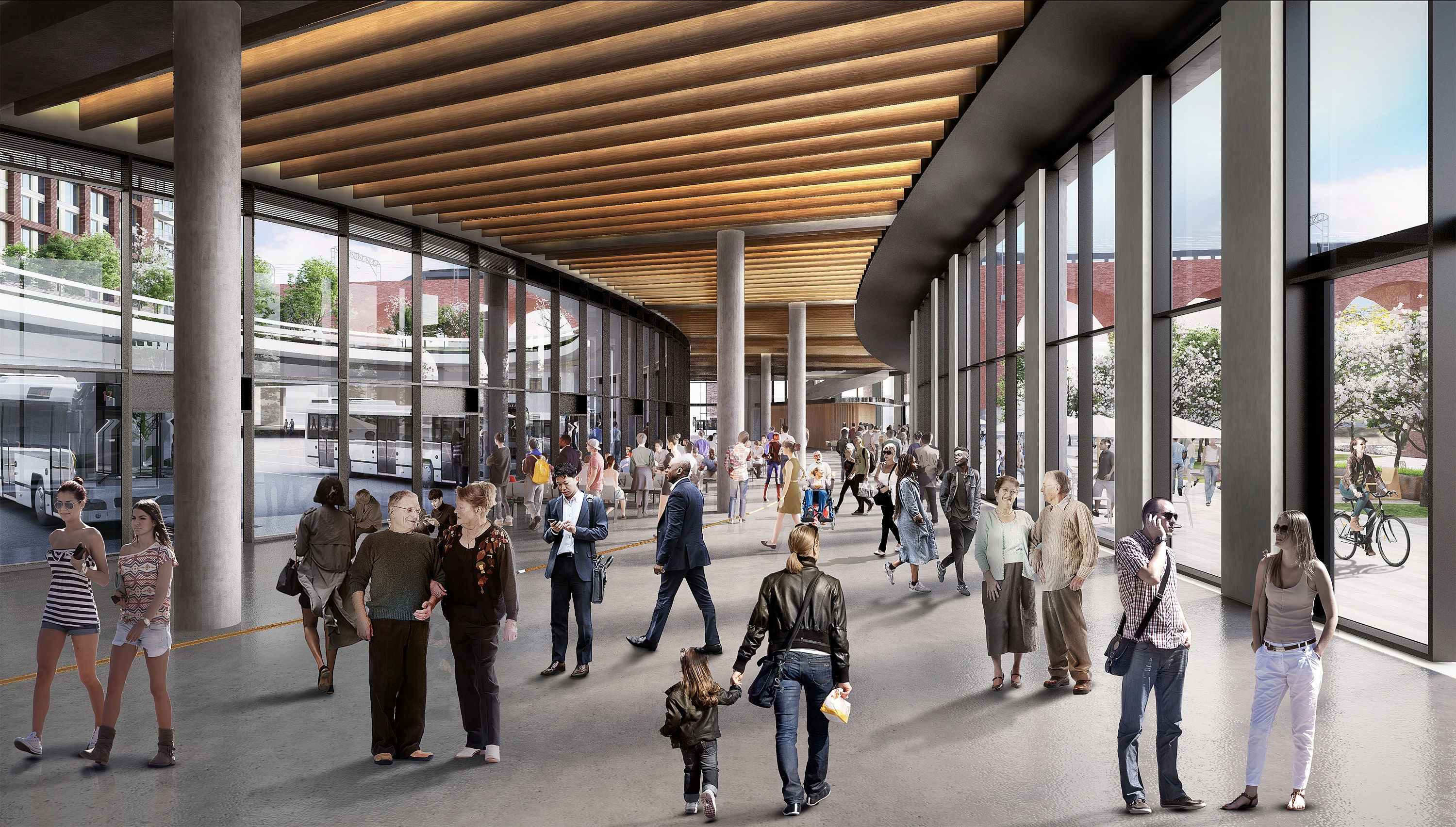 Councillor Elise Wilson, Leader of Stockport Council, said: "The appointment of both Willmott Dixon as main contractor and Cityheart/Rise as residential development Partner are key milestones in the delivery of the transformational project that the interchange will be. We look forward to working in partnership with both these parties with their excellent track record and expertise and all other stakeholders to deliver something really special for Stockport.
"This scheme, with the latest in bus station design, 196 new high quality apartments overlooking both the opened-up river and two acre green park, and with its walking and cycling connection back to Stockport rail station, will rightly be a statement of intent for the town and the Mayoral Development Corporation and will build upon the sustainable travel connections that the bus interchange, train station and now Metrolink will bring."
Transport for Greater Manchester (TfGM) Head of Operations, Alex Cropper, added: "We've delivered an impressive array of modern interchanges over the last decade, but this is one of the most striking transport projects we've taken
forward in a local town centre. I'm delighted to have Willmott Dixon on board for this ground-breaking transformation of Stockport's bus station, right next door to new opportunities for town centre living being taken forward by Cityheart/Rise Homes.
"Willmott Dixon has a strong track record of delivering large projects like this, including the landmark Rochdale Riverside regeneration scheme – which also links to one of our interchanges. I look forward to working with them to transform the gateway to Stockport town centre."
Anthony Dillon, Managing Director for Willmott Dixon in the north:
"We are proud to be appointed to this exciting project, one that will be a catalyst for the regeneration of the town centre and create a new gateway for the people of Stockport. It really is a dynamic design and it will create vibrant and innovative spaces for local people, while celebrating the town's rich history and unique character.
"As a Greater Manchester based business, we are committed to supporting this economy by using local businesses whenever possible during the build programme. Our purpose beyond profit ethos means we're focused on leaving a lasting legacy of growth and prosperity that we can all be proud of."
Planning permission for the scheme was granted in March 2019. Since then, a more sustainable route has been developed that will link the new interchange to the railway station, following the contours of the landscape and providing open vista views of the iconic viaduct. A public consultation on the interchange bridge plans will take place from 9 March through to 29 March. Full details will be available on Stockport Council's website.
Construction of the new interchange scheme will start in early 2021, with completion estimated for 2023. The residential development is expected to open in 2024.