Latest office scheme following the Riga development in Gateshead, Compass Point in Market Harborough and Feethams House in Darlington
Willmott Dixon's track-record for office construction has seen it appointed by the Sci-Tech Daresbury joint-venture to deliver a £15m development for innovative science and technology focused businesses within the Liverpool City Region.
The scheme, called Project Violet, will create 42,000 square foot of grade A office and innovation space with the highest energy efficiency standards at Sci-Tech Daresbury, a science and innovation campus near the village of Daresbury in Halton, also known as Sci-Tech Daresbury Enterprise Zone. Project Violet will encompass two buildings (V1 and V2) providing 12,000 square foot each and a further one (V3) delivering 18,000 square foot.
This latest office scheme follows a series of similar projects handed over by Willmott Dixon in recent weeks across the country, including the Riga development in Gateshead, Compass Point in Market Harborough and Feethams House in Darlington.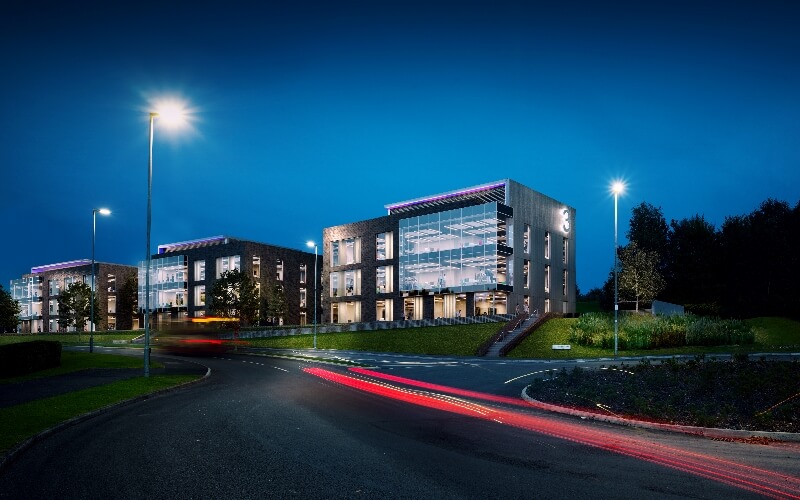 The development is funded using the Enterprise Zone retained business rates and investment from the Sci-Tech Daresbury joint-venture.
Cornerstone funding is provided by the Chrysalis Fund and the LCR Urban Development Fund, which funds development, regeneration and sustainability projects in the Liverpool City Region, supported by the European Regional Development Fund through the 2014-2020 England Operational Programme.
Designed by Seven Architecture, the new complex is at the gateway of the campus next to Keckwick Lane and Innovation Way and will enable the North West to continue to attract high growth science, technology and innovation-led businesses.
John Downes, Chief Executive Officer of Langtree and Chairman of Sci-Tech Daresbury, said: "Willmott Dixon's appointment marks a key milestone in the development of Sci-Tech Daresbury, and reflects our confidence in both the future of innovative businesses in our region the ongoing need for high quality office space. Project Violet will allow us to further deliver our "Home for Life" concept for a new generation of high growth businesses at Sci-Tech Daresbury.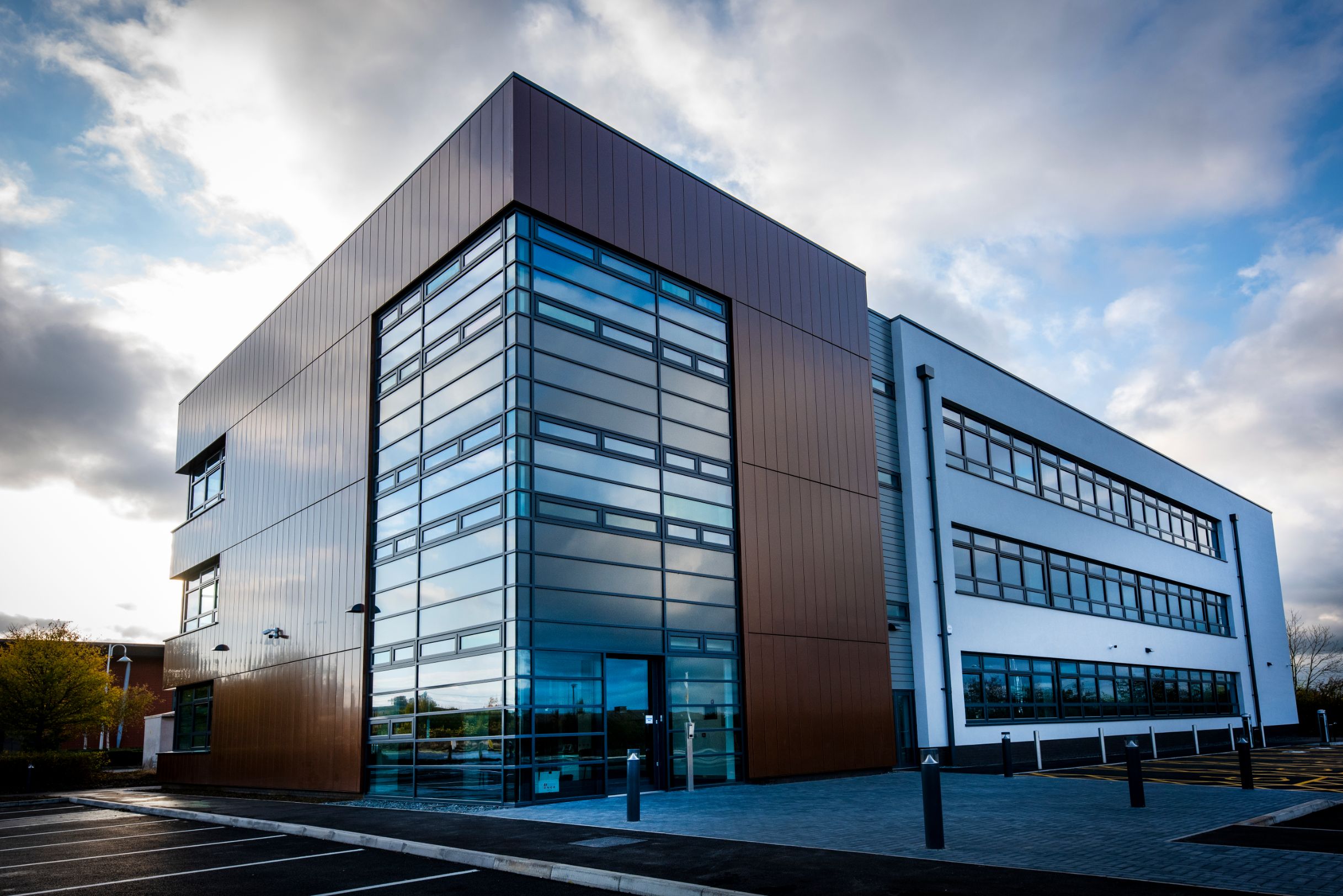 Compass Point was handed over in 2020 by Willmott Dixon in Market Harborough
"We're now home to over 140 businesses, including international firms such as IBM Research, and well-known UK businesses looking to establish a strategic Northern base.
"The importance of such businesses will become only more crucial in the fightback from Covid-19, both in developing the products and solutions that will improve the world around us and through the economic boost their activity can bring to our region. It's been deeply encouraging to see several businesses increase their growth during this period as they deploy their expertise to accelerate products that will help support various needs brought about as a result of the pandemic. Project Violet will be the perfect location for such businesses to flourish, and we're hugely excited about work starting on site shortly."
Halton Borough Council Leader, Cllr Rob Polhill, says: "This is good news that is much-needed at this time. It is another big step in the continuous development of Sci-Tech Daresbury, providing new accommodation to meet the growing demand from businesses to locate at this award-winning site, and we look forward to the work starting."
Anthony Dillon, managing director for Willmott Dixon in the North:
"We're proud to play our part in delivering such an important and exciting project, which will support and enable the North West to become a hub for tech businesses to grow, as well as creating new employment opportunities for the local community. The Prime Minister recently put jobs, skills and infrastructure at the centre of the government's economic growth strategy, and Project Violet is a perfect example of a development that will give our local growing businesses the best support to thrive in the future.
"Supporting our communities at this time of uncertainty is more important than ever, delivering Project Violet will allow us to work with regional supply chain partners, creating employment opportunities for local young people, former members of our armed forces and ex-offenders as well as empowering local causes and organisations the directly impact the lives of those in need."
Steve Rotheram, Metro Mayor of the Liverpool City Region, said: "World-class science and innovation are at the heart of our city region's economy and will only become more important as we build back better from the COVID-19 pandemic. Sci-Tech Daresbury is a hugely important part of the city region's scientific and technological infrastructure which is why, as a Combined Authority, we are investing in its development, which this announcement brings a step closer."