Track record for community investment stands out at national awards
The £2.5 million Willmott Dixon invests each year in strengthening the fabric of local communities saw it win the Sunday Times 'Giving Something Back' title at the 2017 Best Companies To Work For awards.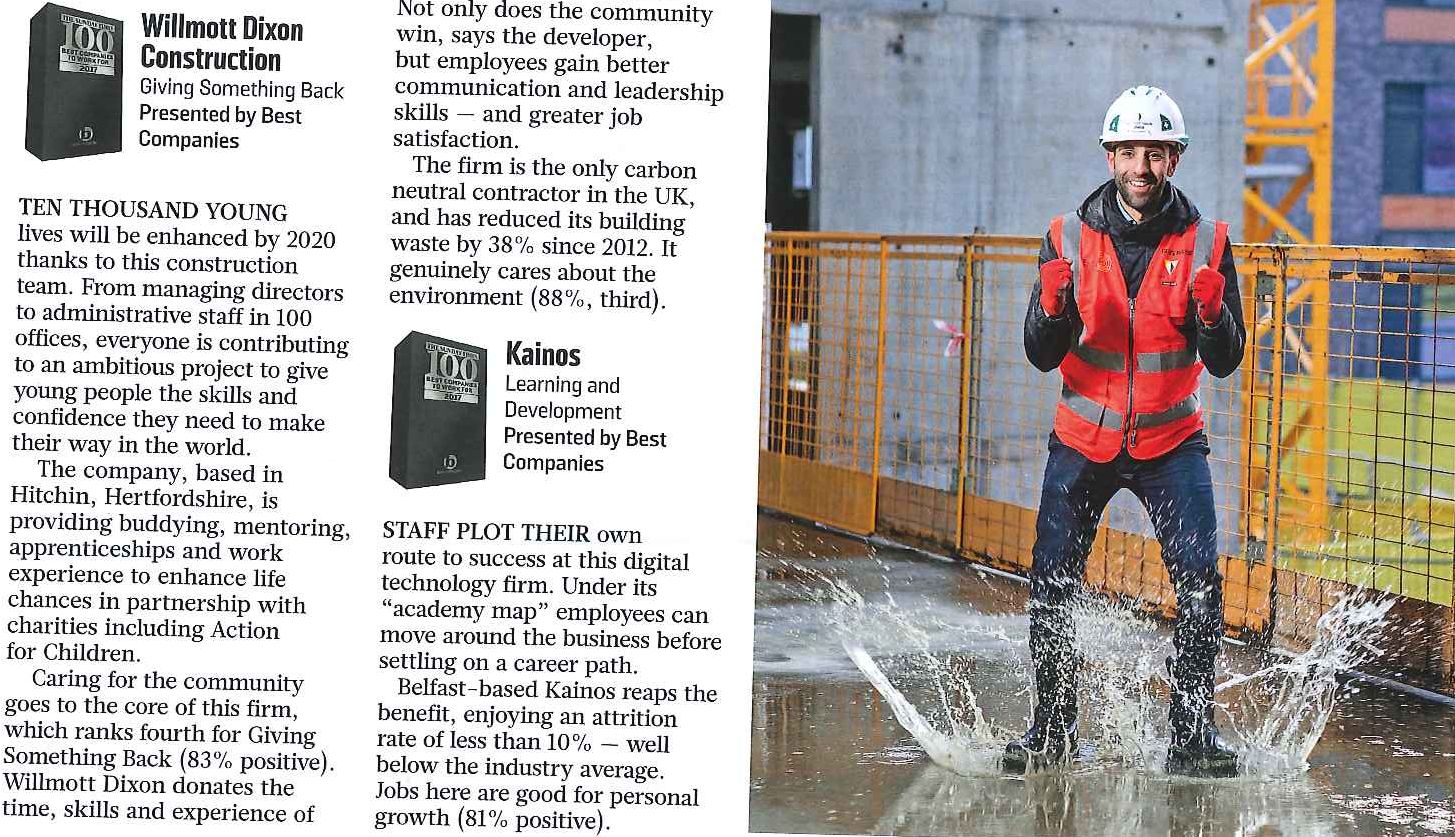 The company was also the highest placed construction firm in the prestigious Top 100 Companies list, achieving 14th place. The annual list grades the very best workplaces after extensive online feedback from thousands of staff in hundreds of companies on a number of key areas of contentment.
The highlight for Willmott Dixon was securing the coveted Giving Something Back crown after judges were impressed at its work to improve the life chances of 10,000 young people. It singled out for praise how the company's programme to provide buddying, mentoring and apprenticeships is really making a difference.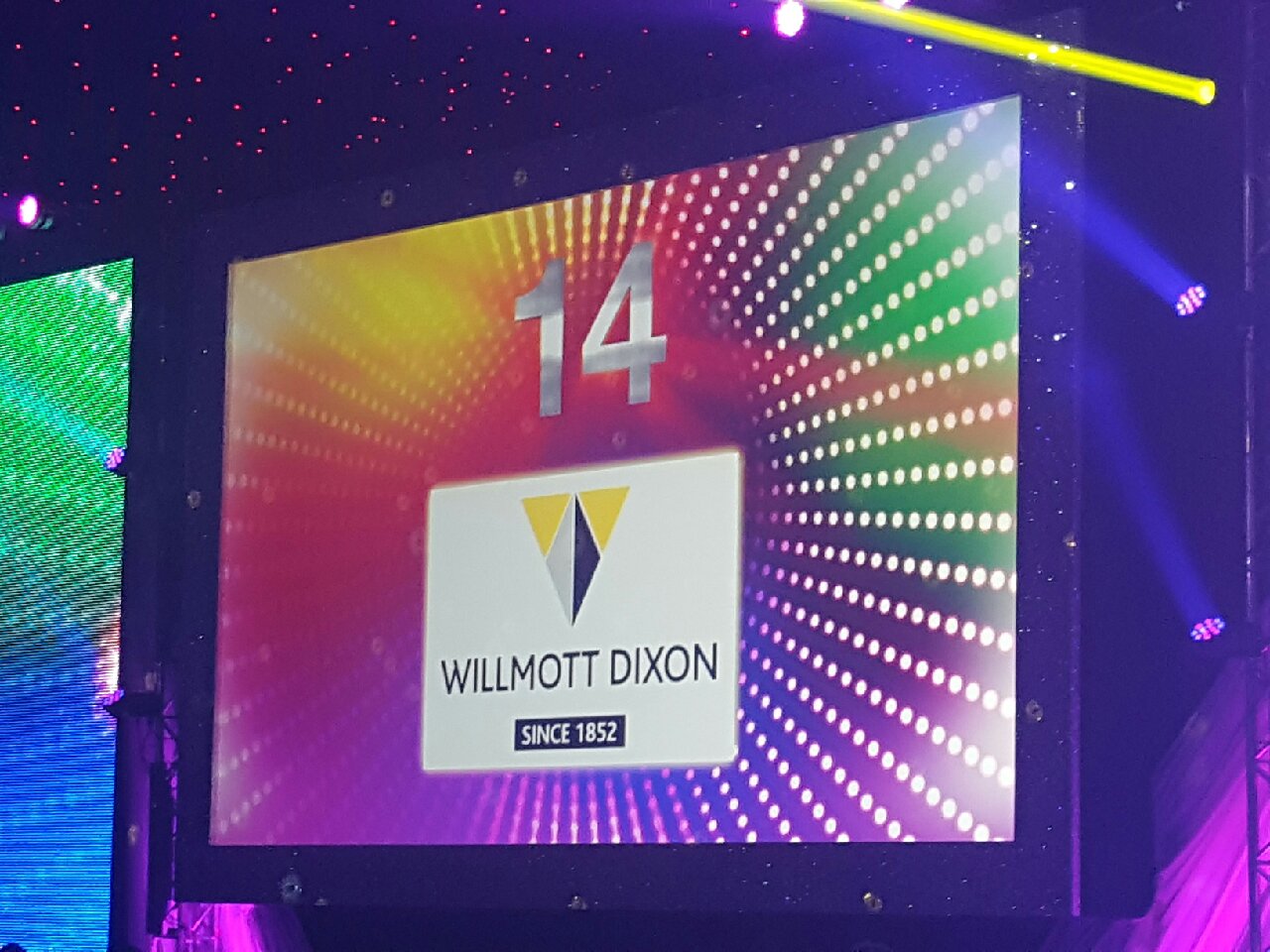 No 14 in the Sunday Times Top 100 best companies to work list
Willmott Dixon's £2.5 million contribution to the community comes mainly from the time, skills and experience that staff provide on local projects of value such as refurbishing community assets and working with young people to improve their confidence, skills and help find long-term jobs. Over 73 per cent of staff undertook a community activity in 2016, and Willmott Dixon also remains the only carbon neutral company in the sector.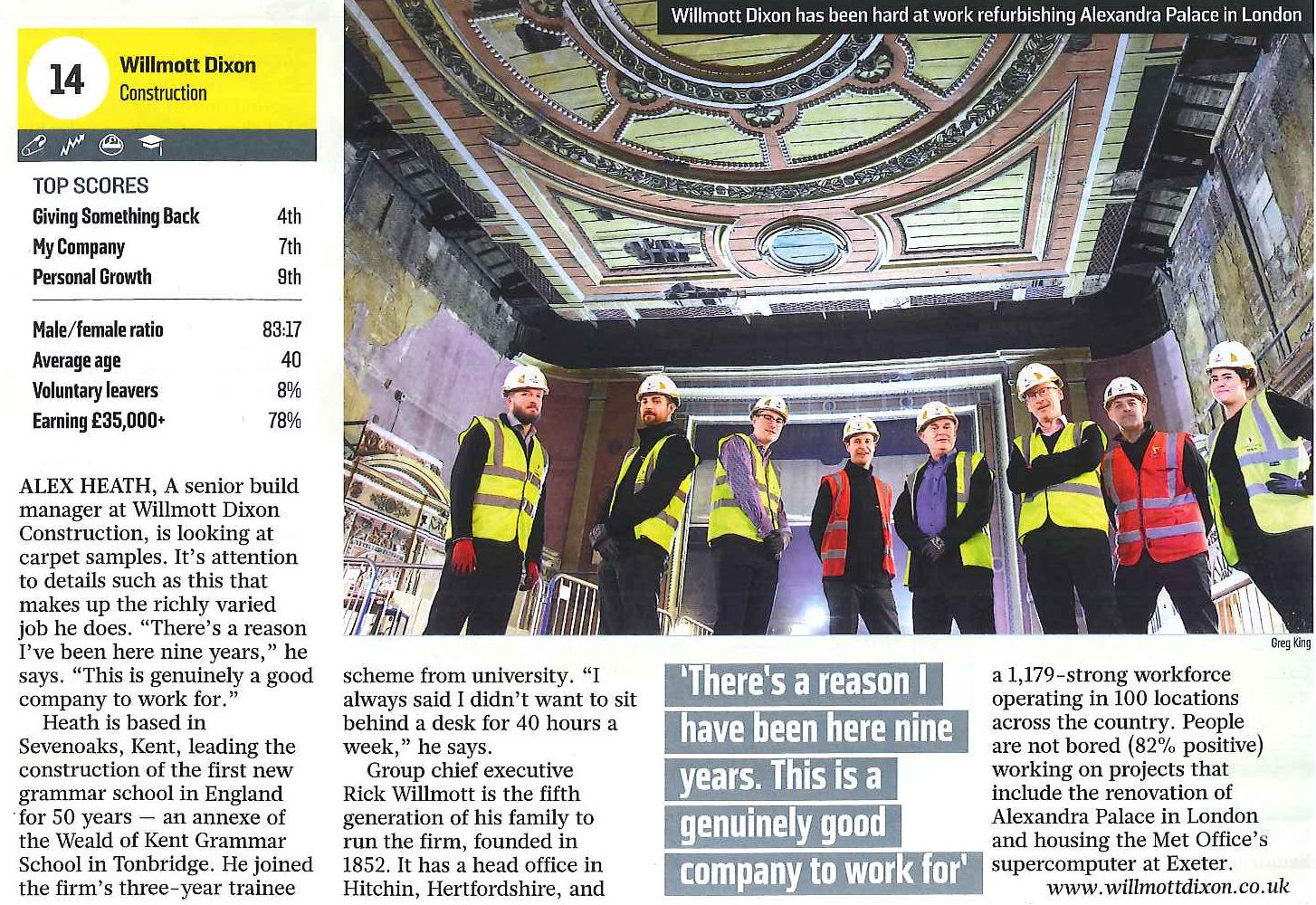 In coming 14th in the Best Companies Top 100 list, one of the facts that stood out was nearly 85 per cent of staff said they were extremely positive about what they did and the projects the company delivered, which include refurbishing the east wing of Alexandra Palace, providing training colleges for HS2 and building a home for the Met Office supercomputer.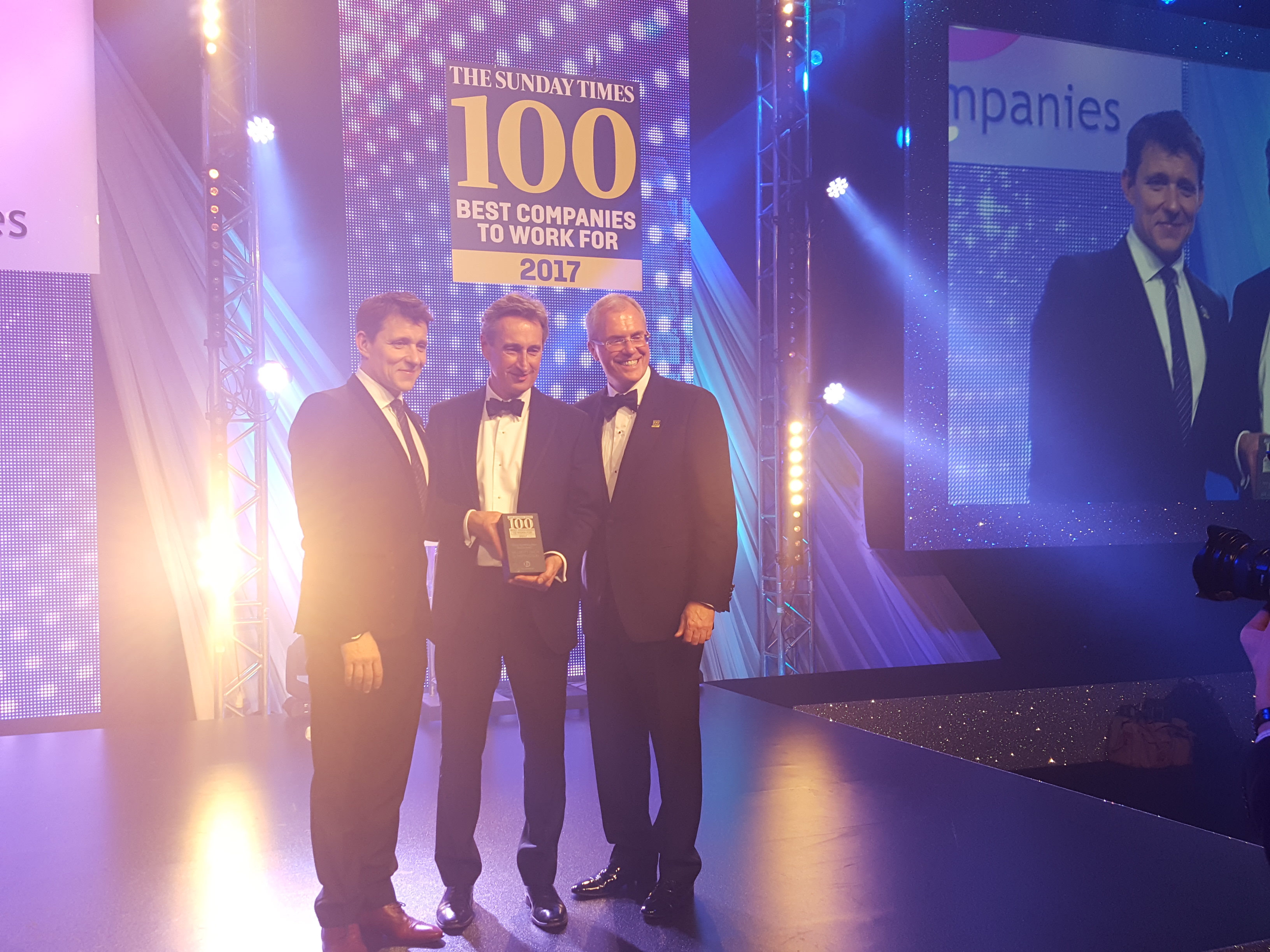 Rick picking up the community giving prize
On both awards, Rick Willmott, group chief executive:
"We are delighted to have won the 'Giving Something Back' prize and achieved such a high ranking. Our people at Willmott Dixon are passionate about bringing long-term benefits to society, with social value a key area that helps define our company. It an important aspect that employees cite about why they like working for us.
We want to keep moving forward as a top employer and achieving both of these accolades only inspires us more - we want the best people to work for us and be proud of what they give back to society!"