Company to enhance three schools to create extra 990 places
New sports hall at West Bromwich Collegiate Academy (above)
Willmott Dixon has secured a £23.8m contract to deliver enhancements at three schools in Sandwell - Q3 Academy Langley, West Bromwich Collegiate Academy and Bristnall Hall Academy - that will accommodate an additional 990 students when ready in September 2021.
The facilities, which have been designed with Sandwell Metropolitan Borough Council and ADP Architecture, are being built as part of Sandwell Council's Schools Capital Programme 2019-2021.
New dining room at Q3 Academy Langley
Michelle Cotterill, operations director at Willmott Dixon:
"We are very excited to be involved in these three projects to provide much-needed school places for the Sandwell community throughout its period of rapid expansion. We'll be bringing to each scheme our proven track record of working in live education environments."
Procured via the Constructing West Midlands Framework, Willmott Dixon's scope of work to extend the existing teaching accommodation at the schools include providing a theatre, new multi-use hall and completion of all external spaces at Q3 Academy Langley, the completion of a new specialist teaching block, a sports hall and a new sports pitch at West Bromwich Collegiate Academy and the provision of a new stand-alone building comprising of teaching, kitchen and dining facilities at Bristnall Hall Academy.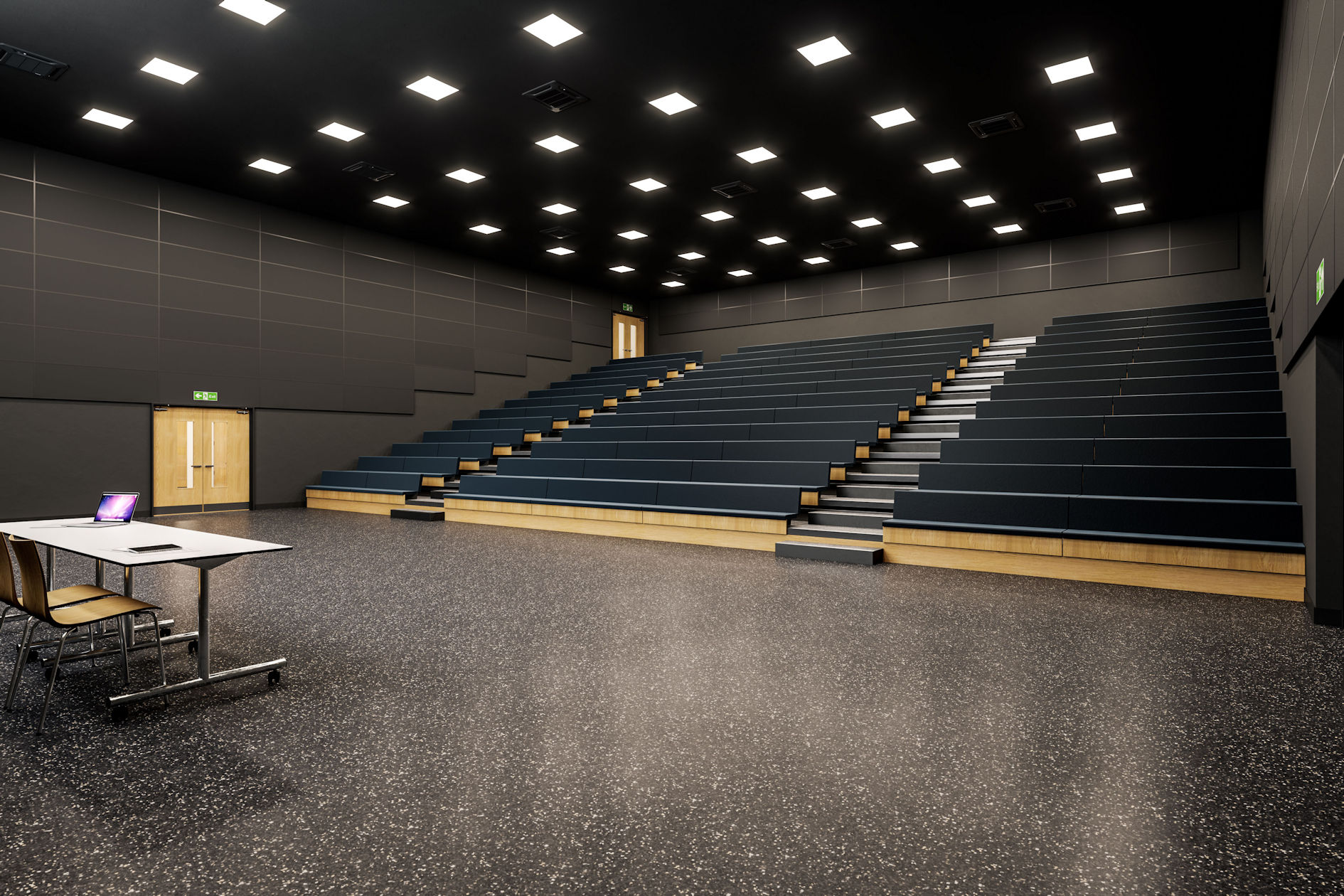 New theatre at Academy Langley
Michelle added:
"As with all projects, our goal will be to leave a lasting legacy within the communities we work and are aiming to deliver over £1.2m worth of social value across all three schools by introducing initiatives that include the improvement of staff wellbeing, supporting local people into employment and providing NEETs students with employability skills and training opportunities.
"We will be working closely with Sandwell's Education, Skills and Employment team to look at local employment and apprenticeships, and our on-site teams will also be providing career guidance, workshops, site tours and mock interviews. We'll also be hosting work experience placements and supporting the community through initiatives and volunteering opportunities."
Councillor Joyce Underhill, Cabinet Member for Best Start in Life at Sandwell said: "In these most challenging of times, particularly with the unusual working restrictions we all currently face, it is extremely pleasing to see the progress that has continued to be made towards these 3 major school projects being completed in time for the start of September 2021. The Council looks forward to continuing to build a strong working relationship with Willmott Dixon to ensure our children receive the best possible school facilities."
Willmott Dixon is experienced in delivering various education schemes across the region including the completion of Water Orton Primary School in Water Orton, Birmingham in 2019 – the team is also currently on site at the Christ Church Academy in Yardley Wood, Birmingham.