We settled payments with our supply chain partners within an average of 32 days from valuation – one of the best in the industry
157 of our supply chain partners were members of the Supply Chain Sustainability School, including 51 from our Category A list
In 2018 we ran our first national supply chain event, which was attended by over 700 people.
Our supply chain partners are responsible for delivering our projects on site. Their expertise, professionalism and engagement are critical to what we do.
Collaboration
Building stronger, more collaborative relationships with our supply chain partners continued to be a key priority in 2018. We launched our first national survey, to ask our supply chain partners about their experience of working with us. The survey highlighted a number of areas for improvement, particularly around communications, but overall, our partners were positive, giving us an overall score of 73/100.
We are a founding member of the Supply Chain Sustainability School. This virtual school provides free training on a range of environmental and social topics for the industry's shared supply chain. At the end of 2018, 157 of our Category-A (preferred) supply chain partners were members of the School. 51 of these are either a Gold, Silver or Bronze member.
Our Better.Together.Academy and our Product Academy continued to provide platforms for our people and our supply chain partners to work more closely together, and through these platforms we ran workshops on a range of topics including social value, BIM, health and safety, the design consortium, diversity and modern slavery.
Modern Slavery
Construction is one of the highest-risk sectors when it comes to labour exploitation. Complex supply chains and reliance on outsourcing and migrant workers create the perfect conditions for forced labour. It's a problem we can't solve on our own, so we work with our competitors and our shared supply chain partners to address the issue.
In 2018 we completed a hot-spotting exercise on our own sites, to understand where the greatest risks were in our supply chain. We also conducted right-to-work audits across some of our sites. The learning from these is helping us and our supply chain partners work toward eliminating the risk of modern slavery practices occurring in any of our supply chains. We continued to raise awareness with our people and supply chain partners. We rolled out bespoke training to help them understand modern slavery, how to spot the signs, and what to do if they suspect something is wrong.
We are a signatory of the Gangmasters' and Labour Abuse Authority's Construction Protocol and a founding member of Stronger Together's Construction Group.
Prompt payment
We know how important cash-flow is to our supply chain partners, particularly SMEs, so we make it a priority to pay them promptly. As of December 2018, our average payment time was 32 days – the second best in the industry.
As well as giving our partners more confidence to work with us, this shows that our cash position does not rely on unfair supply chain payment terms or on holding back payments.
Events
In 2018 we ran our first national supply chain event, which was attended by over 700 people. The event was to launch our new 'Category-A Plus' standard. Supply chain partners achieving this status will be members of, or accredited to Considerate Constructors Scheme, Supply Chain Sustainability School Silver, IS09001, ISO14001, OHSAS 18001, and as a result, will become preferred partners for all our projects.
In 2018 we asked all 600 of our Category-A supply chain partners to sign up with the Considerate Constructors Scheme, ensuring that we deliver the highest quality for our customers and support good relations within the communities where we build.
We have already seen over 150 Category-A supply chain partners sign up.
Our 2018 sustainability conference had a supply chain theme. Teamwork makes the Dream Work shone a light on how we can work more collaboratively with our supply chain partners. Group Chief Executive Rick Willmott opened the day, with a keynote speech about what makes a successful partnership, and actors helped delegates, which, along with our people, included customers and supply chain partners, identify barriers and ways of overcoming them.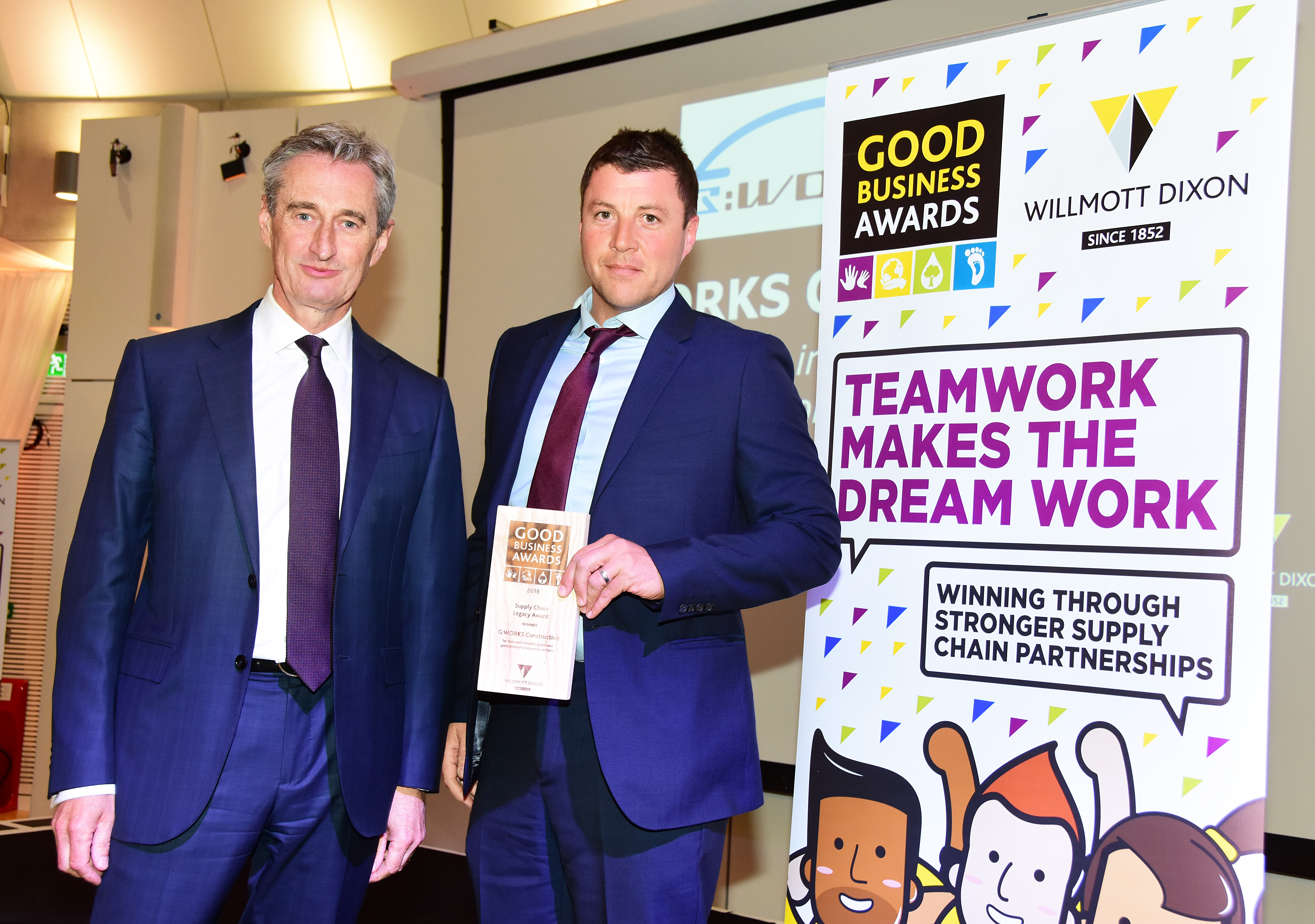 The winner of our 'Supply Chain Legacy' category, at our annual sustainability awards, was Somerset-based Groundworks company, G:Works.
Sustainable Procurement
In 2018 we looked at how well our Sustainable Procurement Policy was being implemented in practice. Our review found good evidence that we are procuring products in line with our Policy, and there were lots of good examples of collaboration between our people and our supply chain partners to ensure continuous improvement and sharing of best practice. The lessons from these reviews form part of our work for 2019 to reshape the Policy.
In 2018 we introduced a new supply chain database for our people, which contribute to process improvement and efficiency.
Social enterprises
We increased our focus on social enterprises – and we joined the We Buy Social corporate challenge. In 2018 we procured goods and services through 14 social enterprises, and spent £221k with them. We aim to increase this in the coming years.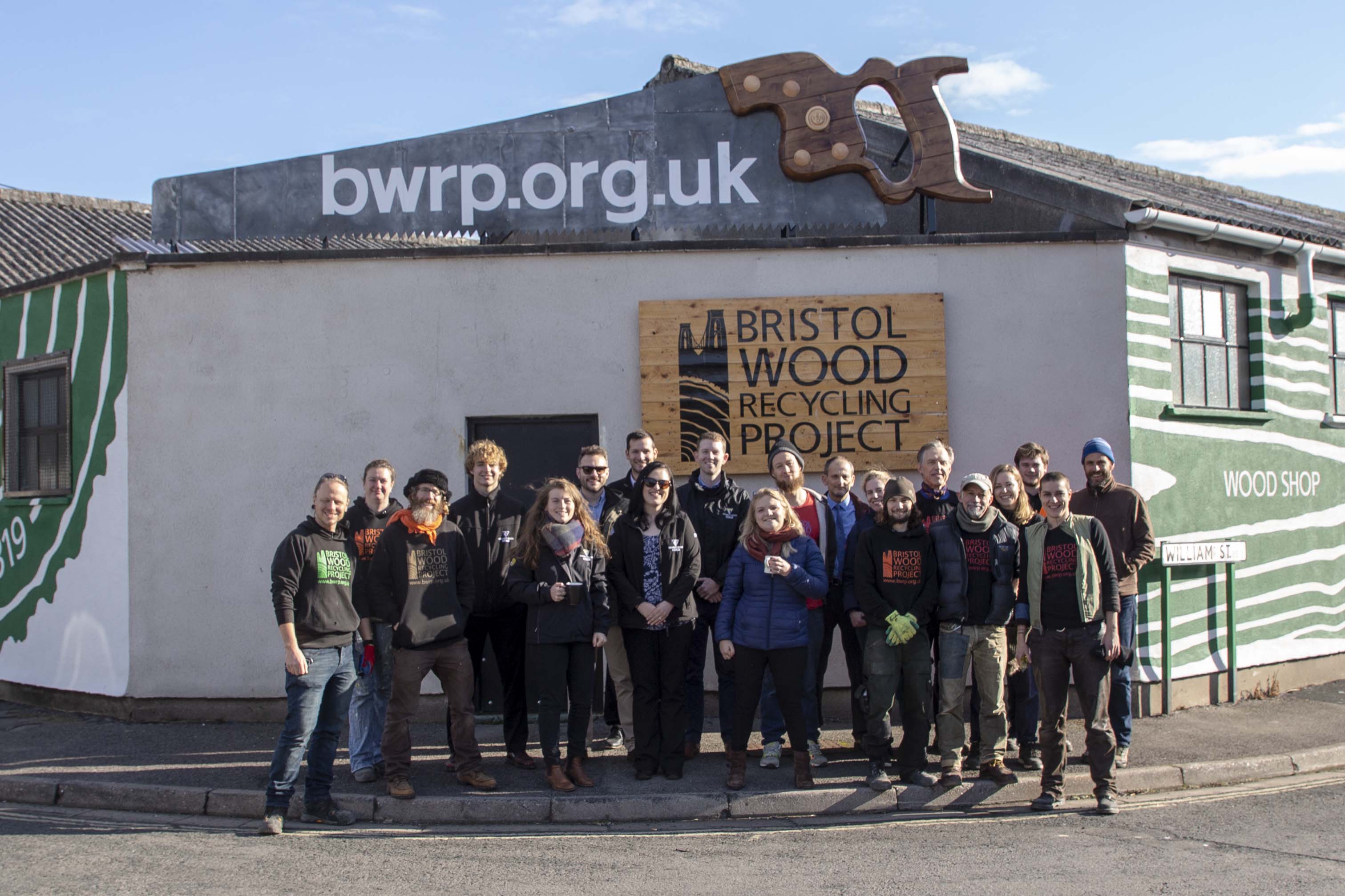 A good example of how social enterprises can benefit our business as well as wider society is Community Wood Recycling. This organisation collects, reuses and recycles waste wood from our sites, while, simultaneously providing opportunities for disadvantaged people who collect the wood and turn it into items for sale. In the year to November 2018, Community Wood removed 684 tonnes of wood from our waste stream, creating six paid jobs and training 13 individuals.