Company has delivered over 10 similar facilities in last five years
Just weeks after completing Lincoln's new transport hub, Willmott Dixon is returning to the city with a £18 million contract to build a next generation emergency services hub for Lincolnshire County Council.
Procured under Scape Group's National Construction framework, the new facility brings together Lincolnshire's fire and rescue services, police force and ambulance service under one roof in a bright and modern facility in Lincoln. It is the central element of the council plan which will also see Willmott Dixon demolish the current Lincolnshire Fire and Rescue HQ on South Park Avenue to make way for the new combined facility.
It is the latest next generation 'blue light' facility that Willmott Dixon has been commissioned to build, and follows similar establishments in Blackpool, Grimsby, Birmingham, Sheffield, Newcastle, Barnsley and South Wales. All these facilities aim to create an environment that generates better efficiencies by allowing emergency service teams to work together in one place, rather than in a network of smaller offices dispersed across a wide area.
Marc Jones, the Police and Crime Commissioner for Lincolnshire:
"Our emergency services will now work together to deliver a first-class tri-services campus to meet the future needs of the county. By sharing headquarters with the fire and rescue service, both organisations can adapt more easily to change and improve their ways of working, including making best use of technological advancements that are so important to efficiency. The new tri-service campus will allow us to create an operational and integrated base fit for the next generation.
"At the same time, we will be able to work more closely together – a significant advantage in many emergency situations as well as being of benefit to the taxpayers of Lincolnshire."
Willmott Dixon managing director for the Midlands, Peter Owen, said, "This is part of a major transformation we are seeing in how the emergency services organise their estates to work more effectively and efficiently. We are really pleased to be chosen to build this cutting edge facility for Lincolnshire's emergency services in Lincoln."
Victoria Brambini, managing director of Scape Procure, said: "Willmott Dixon has a strong track record for delivering much needed facilities for local communities through our framework, so it is great to see them working closely with Lincolnshire County Council on such a vital project.
"The new integrated hub will not only allow Lincoln's emergency services to operate more efficiently and cost-effectively, but the construction of the building itself will also have a positive impact on the surrounding community, in the form of jobs, apprenticeships and the use of local suppliers. This social value is an added benefit for the community and local economy."
It's the latest in a long line of projects for Willmott Dixon in Lincoln and the local area. The recently completed £25 million transport hub in the city centre has created a new gateway into Lincoln with a new bus station and improved train station connectivity, plus multi-storey car park and better access to the city with a dual-purpose footbridge linking St Mary's Street and Tentercroft Street.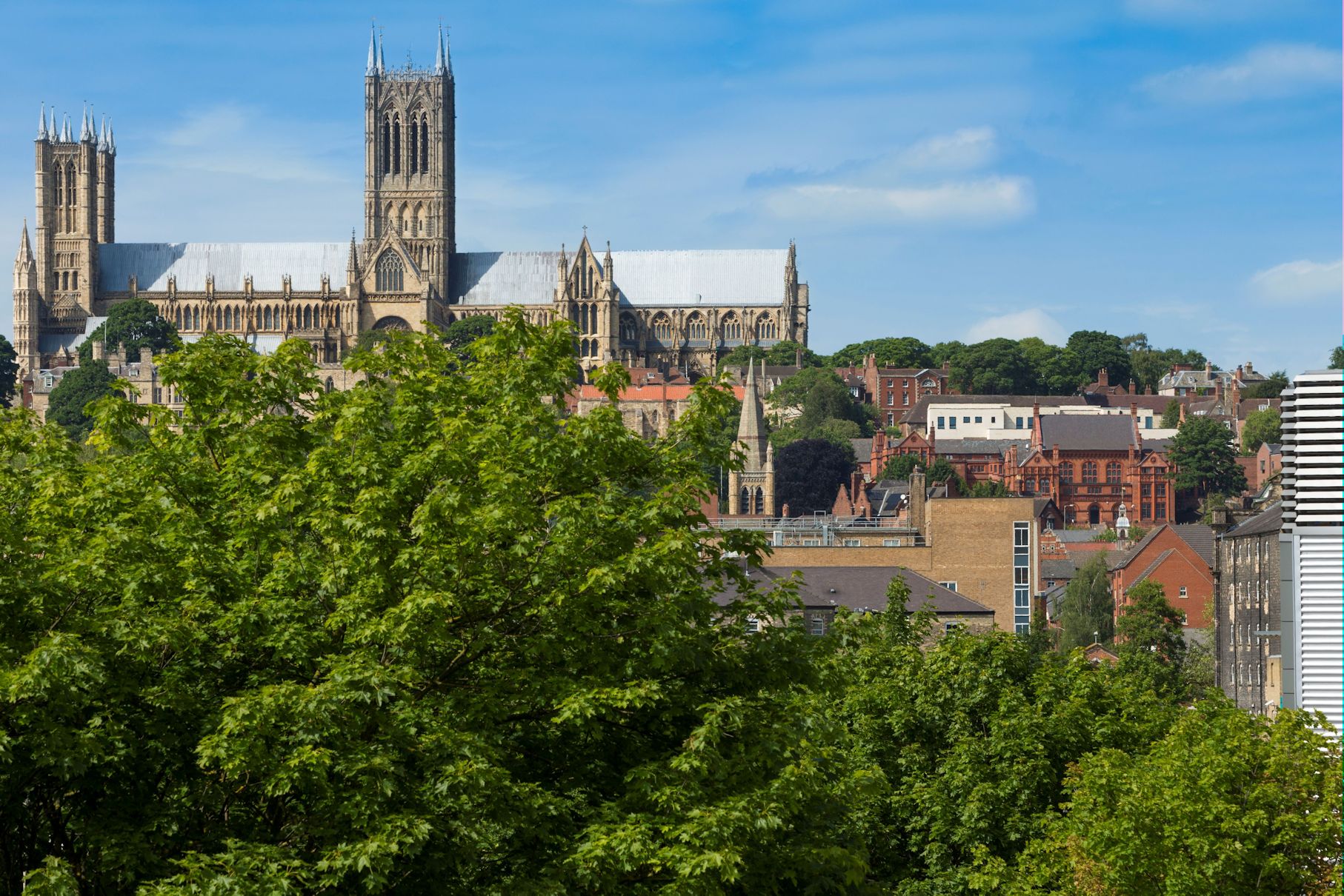 Willmott Dixon has already built a new transport hub and UTC in Lincoln
The hub followed completion of Lincoln UTC, which involved converting a Grade Two listed former girls' school into a superb new facility for 14 to 18-year-olds to learn subjects like maths and English, with specialist studies in engineering and science.
Working with the architect Norr, the new headquarters is due to complete in September 2019.