Company will deliver £100m of projects to shape the town's future with new jobs and further inward investment
CGI shows Neighbourhood Rochdale
Willmott Dixon is set to continue its pivotal role in the regeneration of Rochdale after being appointed on two transformative developments in the town centre worth over £100m.
Following completion earlier this year of Rochdale Riverside phase one, a new retail and leisure development in the town centre, the company is now moving forward with phase two, which, alongside the Neighbourhood Rochdale development that Willmott Dixon is also involved with, are key parts of Rochdale town centre's £400m regeneration programme. The two schemes comprise:
Rochdale Riverside phase two – working with the council in partnership with Genr8 Developments, Willmott Dixon has a £2.7m enabling package to ready the site for construction work to start next spring to create 220 apartments, for affordable rent, as well as a hotel on land currently used as car parking off Baillie Street and John Street.
Neighbourhood Rochdale – working as build partner with social impact developer CAPITAL&CENTRIC, Willmott Dixon will redevelop the former Central Retail Park, a brownfield plot less than a mile from the Rochdale Riverside site, into a thriving community that will include 200 spacious and low carbon homes as well as a linear park and community hub.
Both projects will provide a £100m inward investment boost for Rochdale that will create jobs, attract people to work and live, plus sustain economic growth and prosperity for many years to come. It continues Wilmott Dixon's long track-record in the borough which saw it deliver 200,000 square foot of retail and leisure-led space this year with Rochdale Riverside phase one, which brought major names into the town centre including Next, H&M, Reel Cinema and the Puttstars mini golf complex.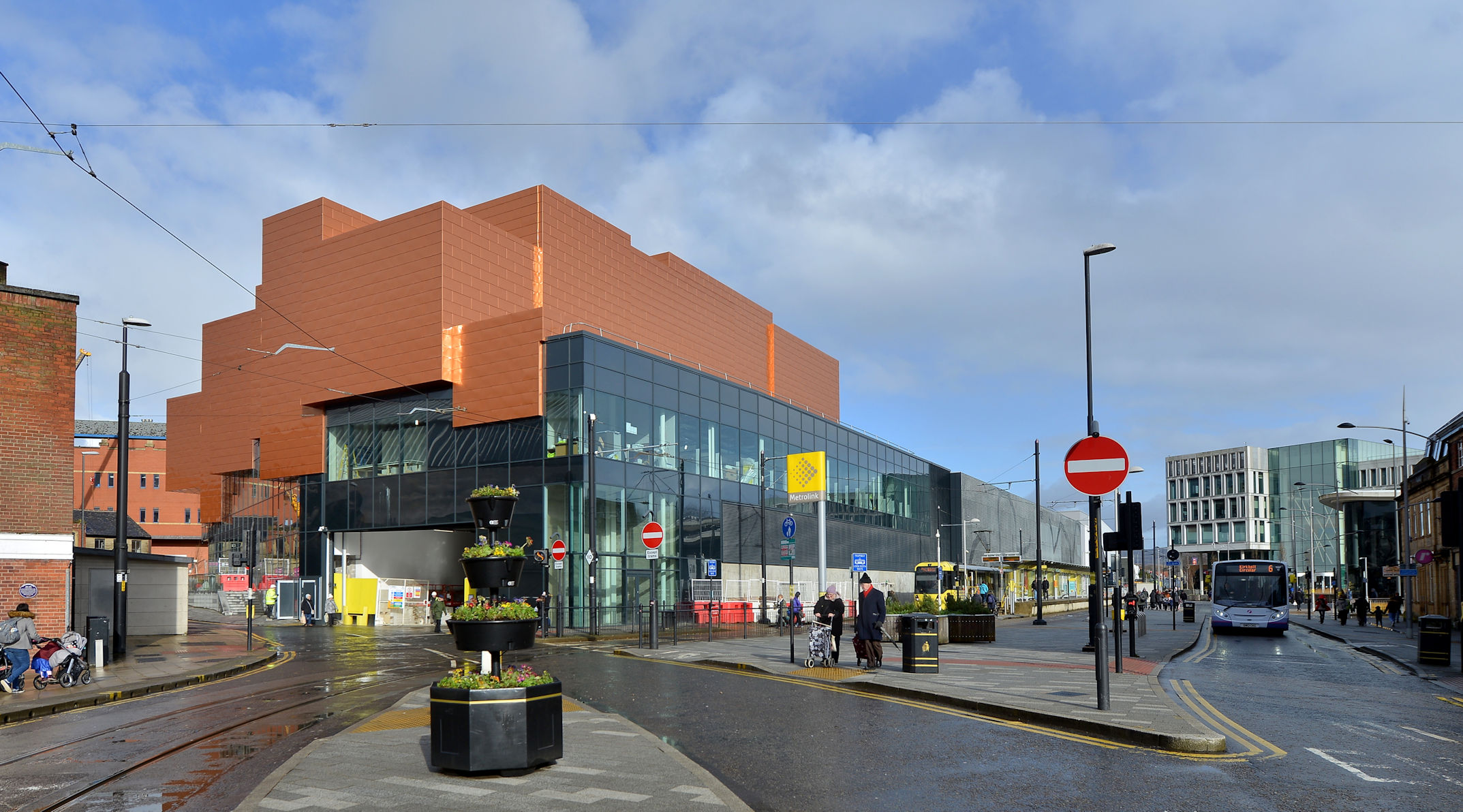 Phase one of Rochdale Riverside, completed in 2020
Willmott Dixon's new role on these schemes also follows its commitment announced last week that all its operations, plus its new build and refurbishment projects delivered from 2030, will be net zero carbon.
Talking about Rochdale Riverside phase two, council leader Allen Brett said: "The delivery of high quality new homes to serve our growing population and attract new residents is a vital part of our strategy to transform the borough, which has already seen the successful opening of a new shopping and leisure complex, the delivery of world class heritage projects like the reopening of the River Roch and much more. This new development will attract people who want to live in a thriving town centre with excellent shops, leisure facilities and transport links right on their doorstep. It will also bring an important brownfield site back into use and transform this key part of the town centre.
On Neighbourhood Rochdale, councillor John Blundell, cabinet member for regeneration, business, skills and employment at Rochdale Borough Council, and board member at the Rochdale Development Agency and chair of the Rochdale Stations Alliance, said: "With millions already invested into Rochdale town centre, we've set the bar very high in terms of want to achieve here and this type of high quality housing is the perfect fit. To see the first large scheme come forward from Rochdale's Rail Corridor strategy is a major milestone and shows the commitment to the strategy."
Anthony Dillon, Willmott Dixon, managing director for Willmott Dixon in the North, said:
"We are proud to be appointed to these exciting projects, which continue our part in reinvigorating Rochdale. Both developments will be a blueprint for vital town centre regeneration across the UK; attracting inward investment into this community."
"Our purpose is to deliver brilliant buildings, transform lives, strengthen communities and enhance the environment so our town and cities are fit for future generations. Developments like Rochdale Riverside have already put the town on the map as a great place to live and work in. Phase Two and Neighbourhood will continue to blaze that trail for developments which leave a lasting positive legacy and stimulate the local economy."
Mike Smith, partner at Genr8 Developments said: "Phase 1 of Rochdale Riverside opened earlier this year and has brought high-class retail and leisure amenity to the town with more to come. We are pleased to be supporting the council's housing drive with Phase 2, continuing the development of this regeneration project and fulfilling the ambition of the scheme and the town."