Each year, nearly £10bn is spent on the repair and maintenance of historic buildings in England, according to Historic England. That's 20 percent of all repair and maintenance output, and seven percent of total construction output.
Many of our teams across Willmott Dixon have been integral to much of this work - as you can see below.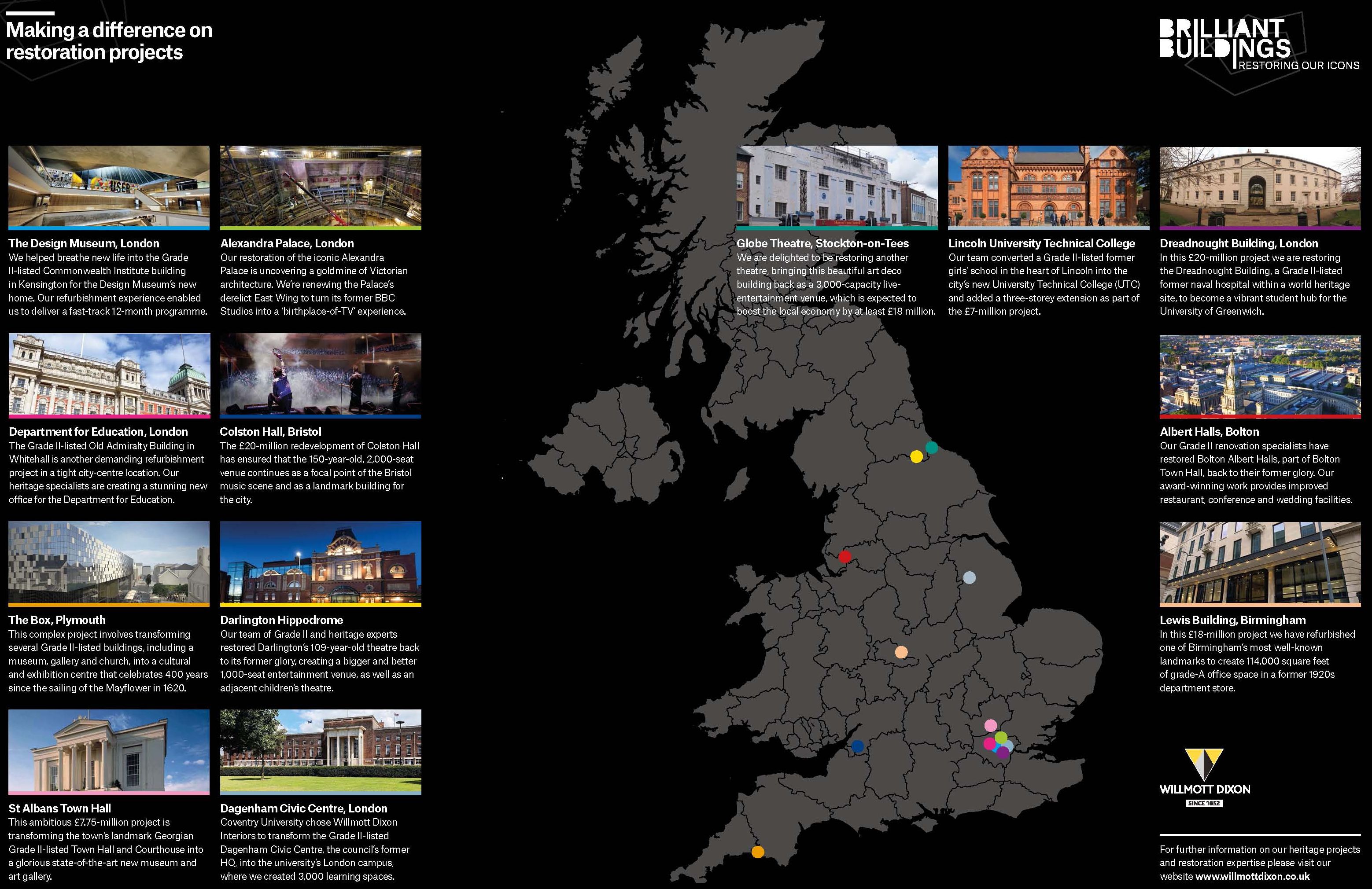 Some of the schemes see the renewal of a building for its existing use. Often they involve the augmentation of an existing use, which creates new revenue streams. A dramatic example of this is the restoration of Alexandra Palace's East Wing, which will restore a derelict Victorian theatre and glazed East Court to create a thriving entertainment venue and 'birth-of-TV' visitor experience.
Others involve a significant change of use, such as the re-purposing of London's Old Admiralty Building into a new government headquarters or, elsewhere in the capital, the transformation of the Commonwealth Institute into a new home for the Design Museum.
The complex task of renewing Grade I or Grade II properties has one thing in common. Heritage projects all aim to add value to the local economy, whether through an increase in visitor numbers or providing space for new homes and businesses.
These landmark schemes become a new destination that is a catalyst for further investment.
Our project teams appreciate the sensitivities of Grade II listed projects, and have experience working with local authorities, English Heritage, and other stakeholders to address any concerns during the construction and refurbishment programme.